Paneer is a delicious cheese that is used in many Indian dishes. We found out what it is exactly, how you can make it yourself and what you can combine it with.
For about 100 grams of paneer:
1 liter of whole milk

2 tablespoons vinegar or lemon juice

2 teaspoons salt

cheesecloth
What is it exactly?
Paneer is a cheese that is widely used in South Asian cuisine, and we know it mainly from Indian dishes. It is made by adding an acid (e.g. vinegar or lemon juice) to whole milk, which causes the solid particles to separate from the water. The cheese itself is then made from the solid particles, after which it is pressed into a mold and cut into cubes.
The name paneer comes from the Persian word 'panir', which means cheese. By the way, don't confuse it with breading, because this is of course something completely different!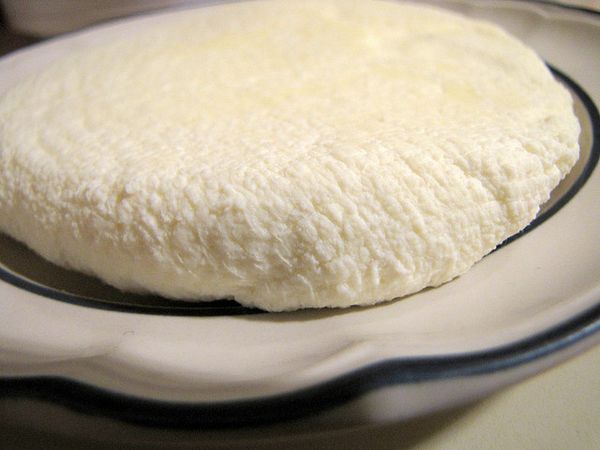 In the kitchen
Paneer resembles cottage cheese and has a fairly light taste. This makes it quite easy to combine with different ingredients and is used a lot in Indian cuisine. In fact, it's so popular that they serve Indian dishes with paneer in McDonald's!
But, also because a large part of the population in South Asia (whether or not for religious reasons) is vegetarian, paneer is extremely popular here as a meat or fish substitute. Well-known dishes are Saag Paneer (in combination with Spinach), Paneer Makhani (in mild korma sauce) and Paneer Pakora Nawabi (fried with herbs).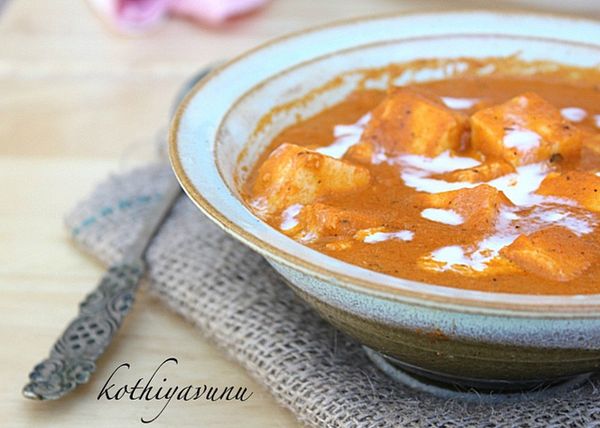 make it yourself
You can easily make paneer yourself, because you don't need more than whole milk, lemon juice or vinegar and a little salt. We found a super simple recipe on Cathelijne 's blog  .
Look for the ingredients at the top. 
Cover a sieve with cheesecloth and hang it in a bowl. Bring the milk to a gentle boil, stirring frequently to prevent it from burning. Pour in the vinegar in a thin stream while stirring, remove the pan from the heat and keep stirring until the milk separates into white cheese and whey.
Add a teaspoon of salt to the white cheese, this will draw out the moisture and make it firmer. At this point, you can also add other herbs or spices to the cheese. Pour the cheese mixture into the cheesecloth, strain the cheese and collect the  whey  . You can use it in a soup or as a starter for fermented products.
Gather the ends of the cheesecloth and remove from the strainer. Twist the cheesecloth to tighten the cheese ball and squeeze out the moisture. Hang the cloth on a hook with a bowl underneath, so that the moisture runs out. No hook? Then place the cheesecloth between two boards that are slightly slanted, so that the moisture can still run out.
Let the cheese drain for at least an hour (preferably longer). The result is a cheese that keeps its shape and can be cut into pieces.
Do you want to get started with your freshly made paneer? Look  here  for a recipe for palak paneer (fried paneer with spinach, yogurt, tomatoes and lots of herbs).