Adivine and simple recipe for Salade Caprese with a Culy twist.
Ingredients
For 2 people:
1 ball of fresh buffalo mozzarella

6 vine tomatoes

4 basil leaves

4 to 6 slices of Parma ham

2 teaspoons (truffle) olive oil

2 teaspoons balsamic vinegar

Salt and freshly ground pepper
Slice the mozzarella and tomatoes and cut the basil into strips (keep 2 leaves for garnish). Tear the ham into pieces or strips.
Finish your plate by alternating slices of tomato and mozzarella, with on top or between the ham. Garnish with basil and finish with olive oil (we used white truffle oil for extra flavour), balsamic vinegar and salt & pepper.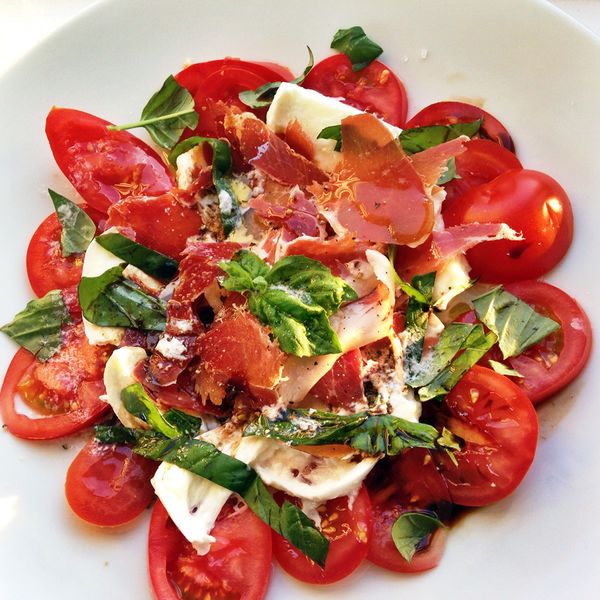 Handy tip to keep your basil plant healthy: