Culy reader Rik, expert in the field of Asian cuisine and blogger of  Puur Eten , regularly makes special Asian recipes for us. This time  Sriracha : a decent spicy, fresh and sour Thai chili sauce made from simple ingredients such as fresh chili peppers, garlic, vinegar, sugar and salt. Nice detail: it is not difficult to make yourself!
500 grams of hot red peppers (Rawit peppers and Madame Jeanette peppers are easily available at Asian stores)

450 ml white vinegar

2 tablespoons table salt

2 tablespoons palm sugar

8 cloves of garlic

Extra (if you like it): lemongrass, ginger or extra garlic
Roughly chop the garlic and peppers and place them in a glass jar or bowl. Tip: wear gloves and don't rub your eyes! Add the salt and vinegar. Stir well and let it rest overnight in the fridge (this ensures that the spiciness of the peppers becomes more subtle).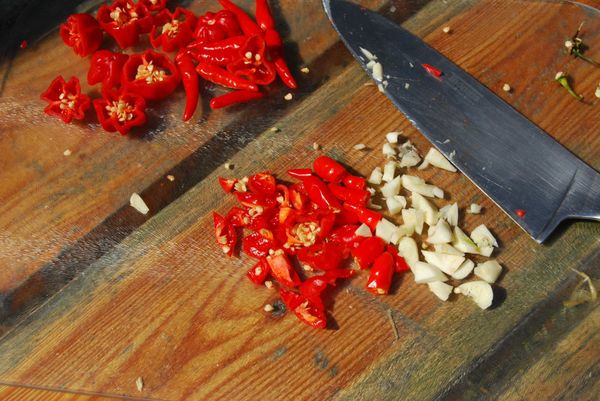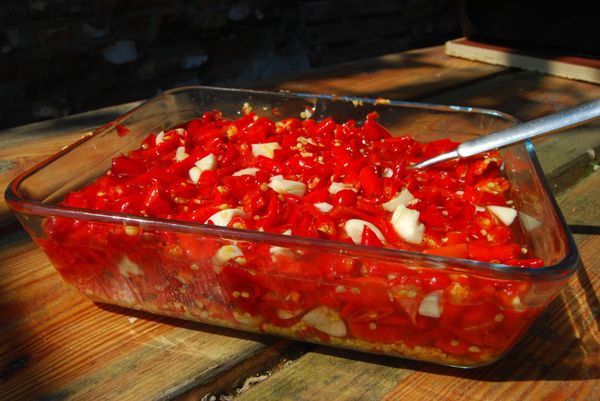 The next day, put everything in a pan and put on high heat. Add the palm sugar. Stir well. Bring to a boil and then let the mixture simmer over low heat for about five minutes. Stir a few times and then let it cool to room temperature.
Place vinegar, pepper and garlic in a blender and blend for about five minutes until you have a nice puree. Pass the puree through a fine sieve and press in as much sauce as possible with the back of a spoon.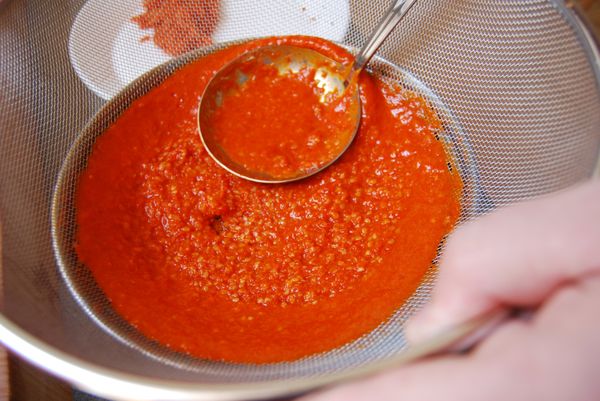 Tadaa: your homemade Sriracha is a fact! Pour the sauce into a glass jar or bottle that can be closed tightly. Store in the refrigerator.
Note : homemade Sriracha is sharper than the ready-made version! Would you like it a little less spicy? In that case, use Spanish peppers for the most part and omit the Madame Jeanette pepper.