In American cooking programs and (English) recipes you often see chefs working with 'kosher salt' or kosher salt. For example, for salting a piece of meat, making cookie dough or flavoring sauces. If you stick to the same amount of salt with your jar of Dutch kitchen salt, your dish may turn out much saltier than you would have liked. Culy explains how that works.
Salt affects the taste of food in several ways. Just imagine how bland your food would taste if you didn't add any salt at all (or a source of salt, such as fish sauce, soy sauce, cheese, or salted butter). A life without salt is a dull and colorless life. And yet one salt is not the other.
Kosher salt
Many American chefs, in particular, have a penchant for using kosher salt. Or, as it is called in English, kosher salt . Kosher salt is a coarse salt that according to Jewish traditions was used in kosher slaughter. Blood was drawn from the flesh with this salt. After all, blood is not kosher. Let's clear up a misunderstanding: the salt itself is not kosher.
Nothing is added to kosher salt, so it has a clean taste. Plus, it's cheap. And that makes it a favorite ingredient for many chefs. The salt consists of fairly large crystals, which also differ from brand to brand. Kosher salt is therefore somewhat coarser than our regular table salt.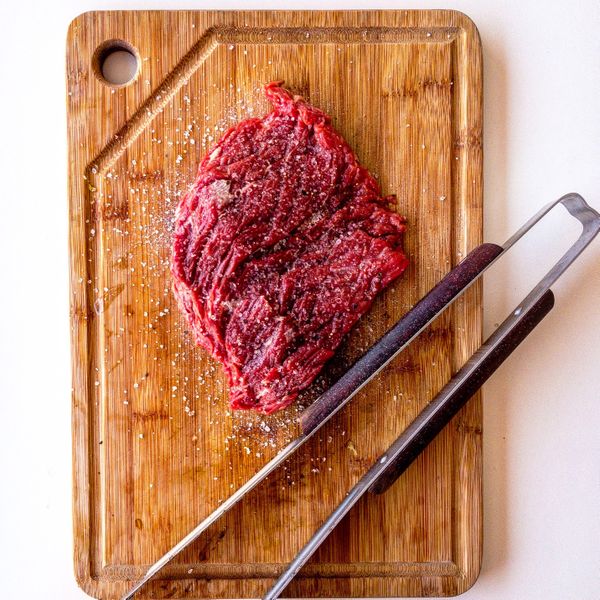 Replace kosher salt
So if you see American chefs sprinkling their kosher salt lavishly, don't replace it one on one with regular table salt. There is a chance that your dish will turn out much saltier than desired.
Culinary writer Samin Nosrat explains in her book Salt Fat Acid Heat , for example, that Morton brand salt – widely used in America – has a denser texture and gives off a taste twice as salty. She prefers Diamond Crystal's kosher salt, which has light, hollow flakes that stick to ingredients easily and crumble quickly.
And, writes Samin, "The faster the salt dissolves, the less risk you run of adding too much salt to a dish that doesn't taste salty enough but actually needs some time before the salt dissolves." Even if Samin accidentally adds too much of this salt, the food won't go bad. That is a different cake with ordinary table salt.
Salts
It is therefore good to check when you use a recipe which type of salt is used. You also need much less from Maldon sea salt than from table salt or fleur de sel. A teaspoon of table salt is about twice as salty as the same amount of Diamond Crystal brand kosher salt.
The Seriouseats website listed all those salts, so that you can calculate exactly how much salt you need. And see if you can get kosher salt from the Diamond Crystal brand!