Whether you need it for your eggs benedict with salmon , with a salad or for Turkish çilbir ; making a good poached egg is a skill you want to possess (we certainly do). With Easter just around the corner, the eggs will once again play a major role in Easter brunch or breakfast. Boiled, baked, with chocolate or… poached! Would you like to make more than two? This way you can easily poach many eggs at the same time.
Poaching an egg always sounds like a chore. Admittedly, it takes some practice before you get the hang of it and your first egg may not be mother's prettiest, but in the end it's all about the taste. And that heavenly texture of course.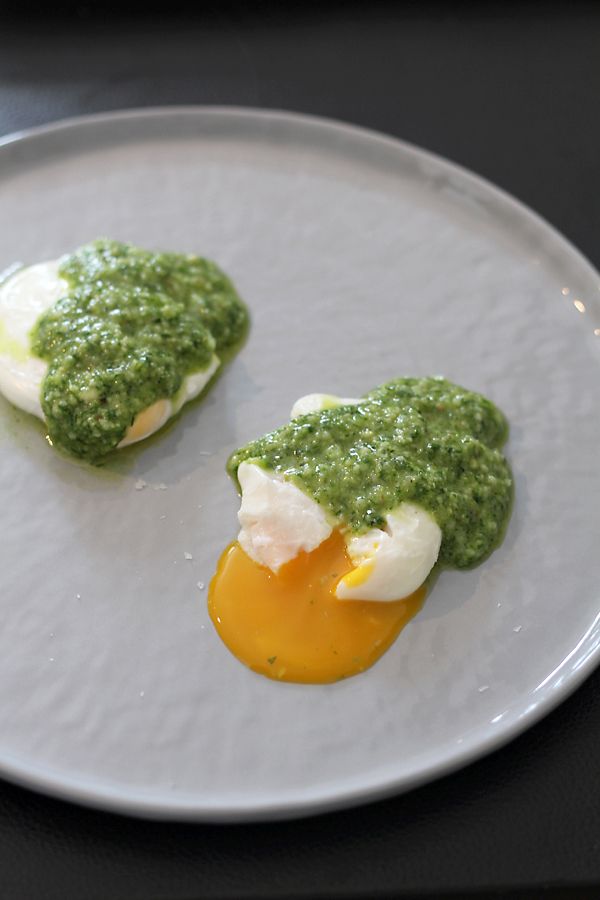 Make a poached egg for 6 people (or more)
Tip: make sure you have farm-fresh eggs at home, because that often works best.
Fill a large saucepan three-quarters full with water and bring to a boil. Make sure the water is boiling gently and not bubbling too hard.
Take a fine sieve (for example a tea strainer) and break the egg into the sieve. The yolk and white will stay in the sieve and not seep through. Then gently shake it back and forth to let the liquid portion of the egg white fall through. You do this step to ensure that you don't get tentacle eggs, but round, poached eggs.
Carefully place the egg in a medium bowl. Eggs can take quite a few knocks, but make sure that the yolk stays intact. Do this egg by egg and for as many eggs as you need.
When all the eggs are in the bowl, hold the bowl over the pan of gently simmering water and slide the eggs into the pan one at a time. Boil the eggs for about 3 minutes, so that the whites have set and the yolks are still runny. You can help the eggs turn with a slotted spoon to help them cook evenly.
Repeat if you want to make more eggs.
Prepare poached eggs in advance
You can also easily prepare poached eggs a day in advance. You do this by transferring the eggs – after they have cooked – into a bowl of ice water. Here you can let them cool down and store them, and then warm them up again.
You can warm them up by letting a large pan of water boil gently. Remove each egg from the ice bath with a slotted spoon and lower into the pan. Turn off the heat and let them heat up for 1 minute. Remove them from the pan and let them drain on a kitchen paper.
And now that you've mastered this skill: make sure to make this risotto with carrots and a poached egg. Because they are really not just delicious for breakfast.