When you want to cook, sometimes you have to cut something. Sometimes it takes you a long time or you are afraid that you will cut your fingers off. You can therefore look for recipes that do not require you to cut at all , but sometimes it has to be done here and there. No worries! Culy will help you with that. With this mini-guide you will be a chopmaster in no time and you can chop a cucumber like a chef.
And it's actually that simple…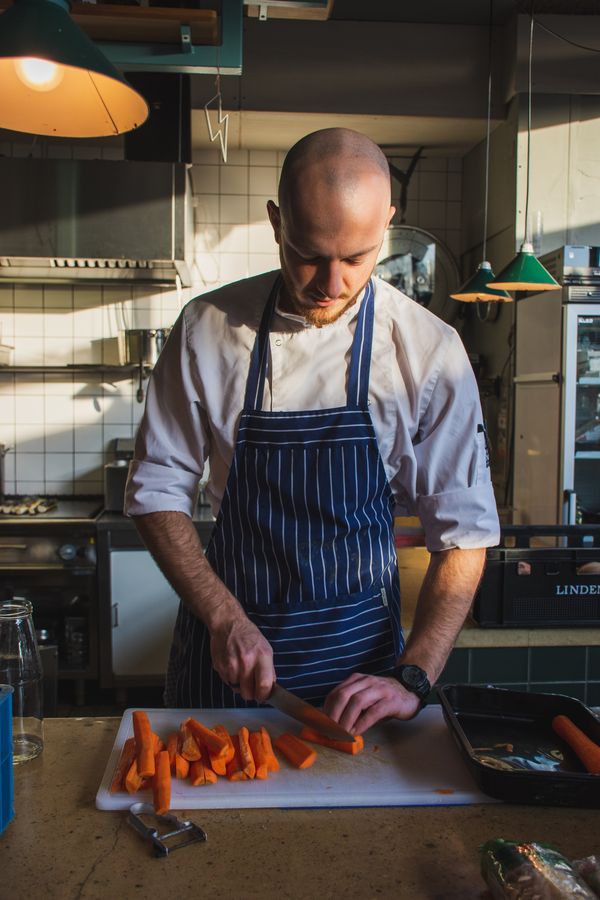 Cut like a chef in 8 steps
1. Invest in good knives
A good and sharp knife is half the battle and that can cost quite a bit. Go to a specialist store and ask about the possibilities. You have heavy knives or knives with a very light blade and a firm grip. The sky's the limit.
Tip: you do not have to purchase a complete knife set immediately. The most important are: a chef's knife, a bread knife and an office knife, which is an excellent basic set. But you'll see, you'll want more soon.
2. Treat your knives well
Treat your knives as if they were your new Iphone. Clean them well by hand (not in the dishwasher!), don't put them in the cutlery tray, but in a knife block and don't let everyone cut with your knives. At some point they will come to your aid and that is very nice.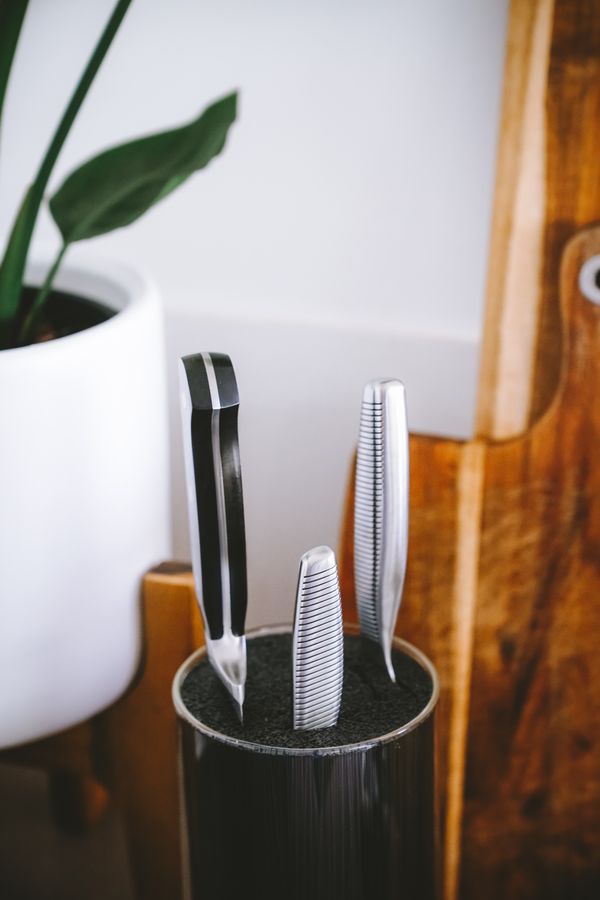 3. Grinding
Have your knives sharpened about once a year, they will become sharp again, but any hooks and holes in the blade will also disappear. So in addition to cutting better, it is also maintenance of your material. Then be extra careful, they are razor sharp.
4. Cut on a cutting board
Always use a plastic or wooden cutting board to cut on. Never cut with your expensive knife on a plate, granite plate or in a pan, your knife will break and that is a shame.
5. Damp cloth
Place a damp cloth under your cutting board. This can be a dish cloth or tea towel, but a piece of damp kitchen paper also works well. This cloth ensures that your cutting board does not move all the time and that is nice and also super safe!
6. The Claw (!!!)
Curve your fingers of one hand – like a claw – on the one you want to cut, always keeping your thumb back. Cut exactly along your knuckles with the knife. So never put your fingers flat on the cutting board. This way it is almost impossible to cut your fingers.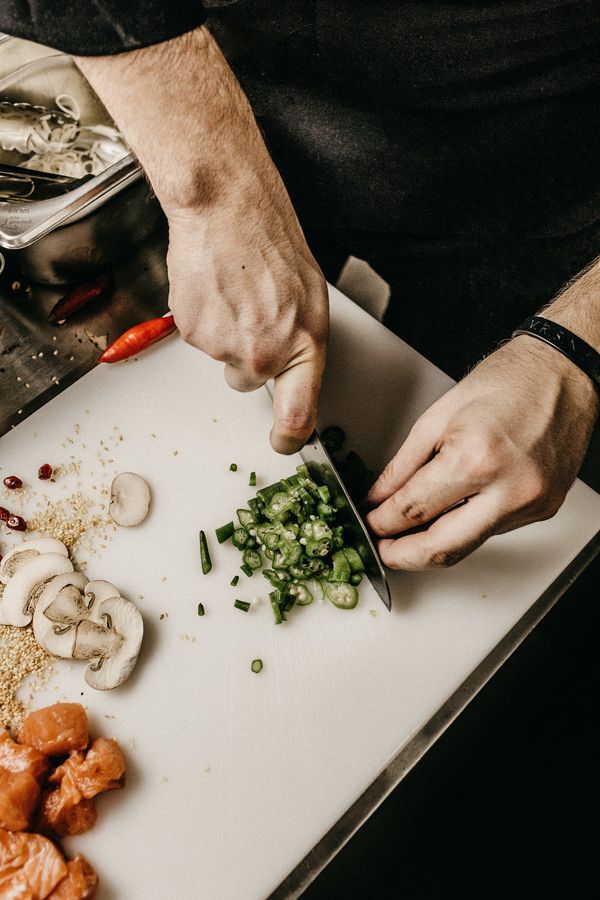 7. Let the knife do its job
Whatever you do with a knife, always cut away from you. This has already prevented half of the cuts. Don't hit the product either, but let the knife do its job. Slide from front to back with the knife on the cutting board. Think of a wave, that's a similar movement.
8. Work neatly
The very first thing a chef learns is: work neatly. Dispose of waste immediately, provide an empty workbench and clean cutting board. Also clean the blades under the tap after every cut, this way you prevent cross-contamination. And that's so nice.