It should be clear: we love wine. If we receive an offer to participate in an online wine tasting, we certainly won't say no. Sommelier Ivar from Vinobox talks passionately about wines and how best to taste them. We have listed the best tips for you.
What should you pay attention to when tasting wine?
Step 1: temperature
You don't have to be an expert to drink wine at the right temperature. A warm white wine is really impossible, just like an ice cold heavy red wine. Chill the white wine in time and remove it from the fridge 10 minutes before tasting. You prefer to drink red wine at room temperature (with a few exceptions), so put it in a cozy place and put it in the fridge 10 minutes before tasting.
Fun fact: the term room temperature comes from the time when we didn't have stoves or central heating in the house, so room temperature is actually 14-18 degrees. Now in our great, modern homes it's usually around 18 (or more) degrees. So put the red wine in the fridge for about 10 minutes before tasting.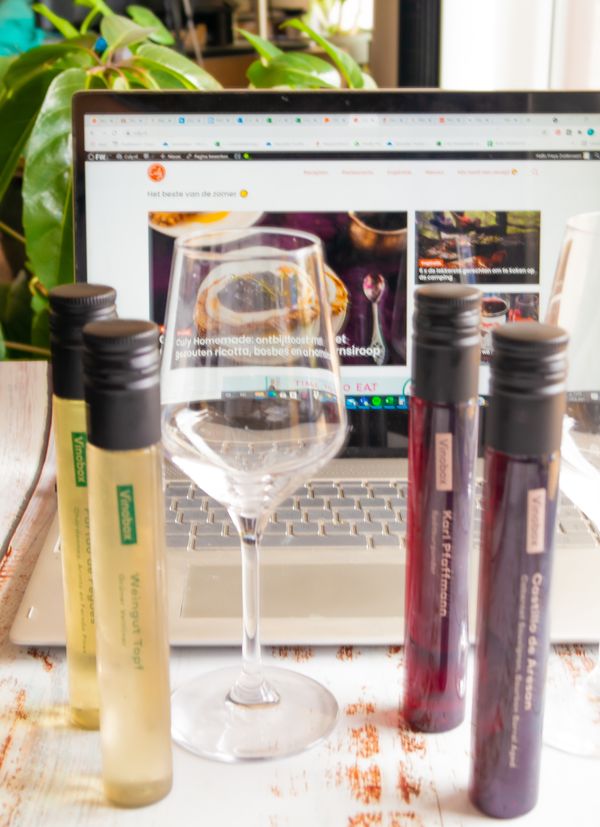 Step 2: Glasses, Pour, Rest
You drink red wine from a wider wine glass, while you drink white wine from a narrower, smaller wine glass. Why actually? The white wine stays nice, cold longer and the flavors fade less quickly. A red wine, on the other hand, needs a lot of oxygen for its flavors and the glass also makes it more suitable for rolling, so that even more oxygen can get to it.
Pour the wine, but stop – wait – ho! , do not immediately begin to smell, roll or taste. First let the wine rest for a few minutes, so that some oxygen can get to it. When you start smelling now, you smell the primary odor notes, which tell everything about how the wine is made, such as on stainless steel or on wood or perhaps on old whiskey barrels.
Step 3: Rolling, smelling and tasting
Now you can start rolling to add oxygen, so that the odor molecules are released, so you can really smell the wine. You will really notice a difference with step 2. Smell and define in your head, mouth and nose all the scents you come across. It is sometimes difficult to name what you smell, but that does not matter, the main thing is that you get an idea what kind of wine it is.
And of course ask yourself: do you like it? Which flavors appeal to you? Do you prefer a sweet note or something more sour? Or a heavy, deep wine with lots of tannins or a light red wine? Everyone has their own taste profile and discovering them is a fun activity.
At official wine tastings they spit out the wine after tasting, but we think that's a shame for tasting a bottle of wine. Just let it go around in your mouth for a while so that all the taste buds can enjoy the wine before you go all out.
Fun fact : at beer tastings they never spit out the beer, because part of the taste experience takes place in the throat.
Vino box
In addition to these tips, sommelier Ivar tells very accessible, fantastic (background) stories about the wines that are in the small-but-wine box that you are the first to receive. This is a kind of tasting box, which contains four tubes with different wines.
You start tasting (steps 1 to 3) and indicate in your personal environment what you thought of the wines. Based on this, you get a taste profile, your vino print. And then you get three matched wines sent home. What more could you want, a box of wine that suits you, delivered to your home? We are ready and eagerly awaiting our Vinoboxes!
Tip from Ivar : "Drinking water in between the wines does not really make much sense, only if you are going to taste a lot of wines. Water is like oil, it doesn't mix well with each other, so it only neutralizes a little bit. A piece of bread often works better."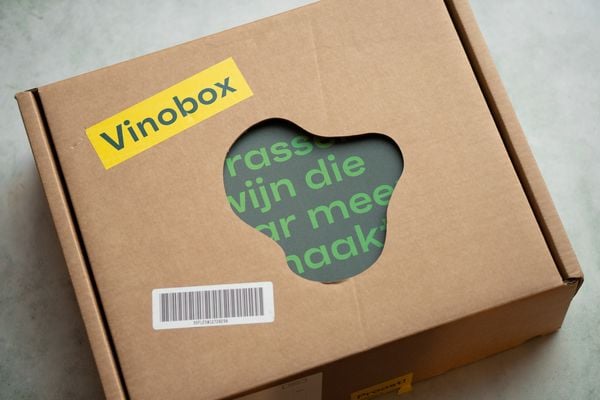 More information about the Vinobox can be found on the website.