Sardines are hugely popular around the Mediterranean and once you've tried them, you'll understand. A delicacy that you can eat fresh, but also great from a can. Because what many do not know is that this little fish is incredibly versatile and accessible. In culinary terms, that means: digestible in many ways.
Cleaning and preparing sardines
Sardines are generally quite small fish, so basically cleaning them seems like a terrible job. Don't worry, in most sardines recipes they are cooked whole and that's the best. Why? The bones conduct heat and flavors, making them even tastier.
Good to know: Once sardines are cooked, they're super easy to clean – and eat right away.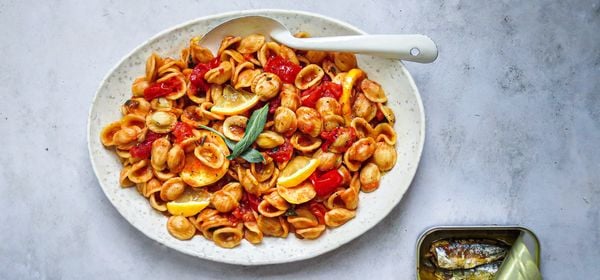 eat bones
Fresh sardines that you buy in the Netherlands are usually cleaned in such a way that you can use them immediately. It is important that the entrails have been removed. Let the fishmonger do this if necessary, it's that easy. Once you have prepared the fish, you can easily remove the fillet from the large bone. Then take out the big bone and the other fillet is available.
Note: fine bones are fine to eat, especially if they are prepared, but always remove as many bones as possible just to be sure.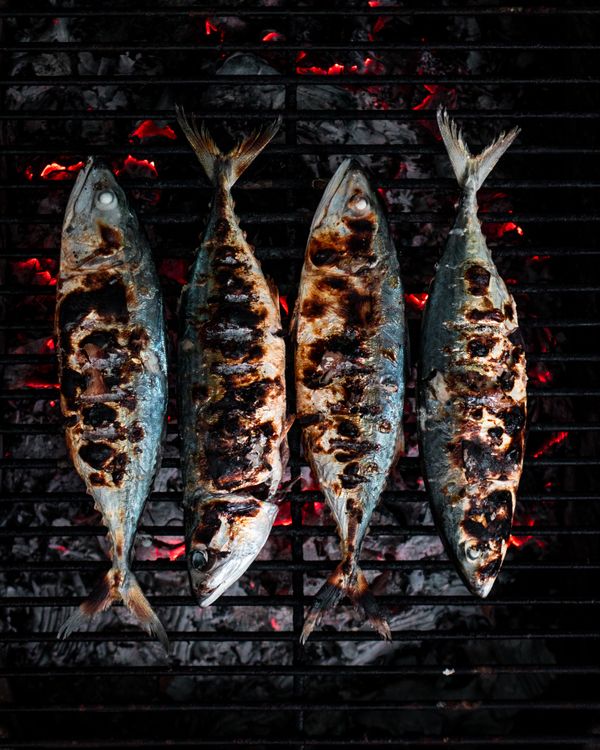 Sardines from the barbecue or grill plate
The vast majority of recipes you can find are for sardines on the barbecue or off the griddle. And the biggest reason for this is clear: it couldn't be better. Pure and simple with a little good olive oil, lemon and sea salt flakes from Maldon.
But with a tomato salsa on a bruschetta from Pitmaster X or this one with chermoula from Chef Duncan Welgemoed, they are also really worth a try. Even though it's winter, put the grill pan on piping hot and make these horribly tasty sardines.
Sardines from the oven
We have already learned that it is best to prepare the sardines whole – and then fillet them – so the preparation in the oven is of course very obvious. Season the fish with lemon, fresh herbs such as basil, thyme or dill, and a nice pepper and you can enjoy the rest of the evening.
Especially nice if you also make sardines crispy with panko and put them in the oven with oregano, as our friends from Fish Tales already did. They immediately brought us to a mega tip, which can be applied well to many types of whole fish from the oven.
Mega tip : make a few slashes on the skin of the fish, the flavors will absorb ten times better.
Raw and pickled sardines
Sardines can also be eaten raw, only if they are farm fresh. You don't come across them very often that way (maybe because the fillets are so small?) but it really is a very tasty experience. A well-known example is the nigiri in the sushi bar.
Although the fish can be eaten raw, sardines pickling is popular. By adding citrus, the fish 'cook' and you get a nice, fresh taste with a slightly firmer bite. Just think of ceviche, but Martha Stewart also has a good and simple recipe. 
Canned sardines
Canned sardines should be a standard feature in your pantry from now on. Because the ease with which you can add these accessible fish to salads, pizza, couscous, pasta or as a snack on a toast is unimaginable.
Also go to a deli or to the Fish Tales webshop , there you will find the coolest cans, with tasty variations. A treat for yourself!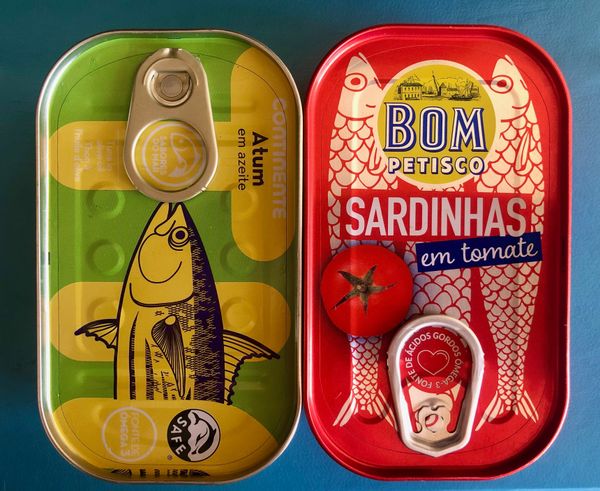 Canned sardines recipes:
A real French spread with sardines

Sardines (from a kek can) with grilled vegetables

orechiette with sardines, sage and lemon