There are some dishes that will stay with you forever. The Dame Blanche we ate at Le Pristine recently, for example, falls into that category. Curious what a Dame Blanche looks like in the version of a star chef?
We'll take you.
Le Pristine
Le Pristine is the latest business of star chef Sergio Herman. After just six months, the restaurant was already awarded a Michelin star. Then you already know: it is another one of the umpteenth success formulas of the top chef.
The Red Thread? Italian food. Sergio subjects classic Italian dishes to his contemporary look, without neglecting Italian traditions. Expect dishes such as caprese, filled pasta or pizzettas, with a special, modern twist.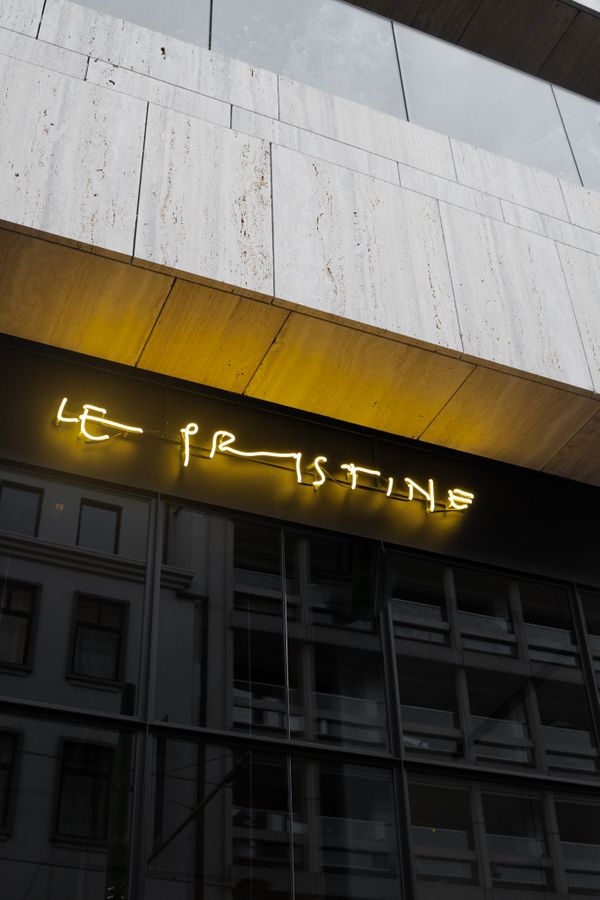 Dame Blanche 3.0
And so is the Dame Blanche, a dessert that blew us away because of its simplicity. In fact, Dame Blanche is, of course, nothing more or less than vanilla ice cream with chocolate sauce (with whipped cream if needed). So it's all the more clever that his creation left such a big impression on us.
This is due to a number of factors. The vanilla ice cream itself was in the first place of the gigantic delicious gelato category: creamy, compact ice cream that is full of fresh vanilla seeds. The ice cream is sprayed in an elegant shape on a layer of butter biscuits, like the bud of a flower. Those cookies also blew us away: wafer-thin, crunchy and with that irresistible buttery taste.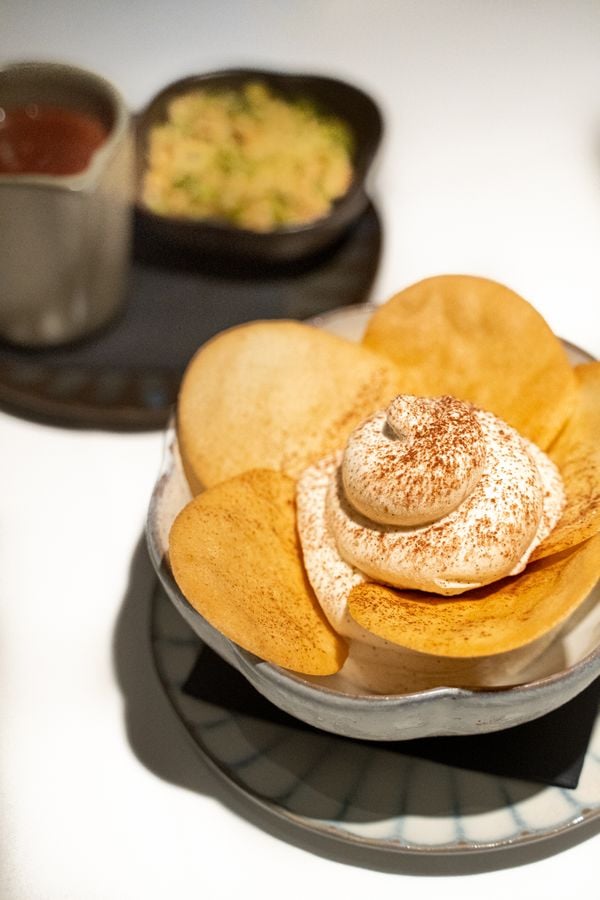 Pistachios and chocolate sauce
The chocolate sauce is served in a separate dish, along with a bowl of candied pistachios. We gratefully embrace Sergio's twist on the classic dessert. Not only do the nuts provide crunch, they are also a bit salty in addition to being sweet. This provides a nice counterbalance to the other sweet ingredients, and here again the quality of both the chocolate sauce and the pistachios is excellent.
And so we were nipping at Sergio's Dame Blanche, using the biscuits as a spoon. Were we actually already stuffed from the previous delicious courses of dinner? Yes, but a Dame Blanche 3.0 can always be added…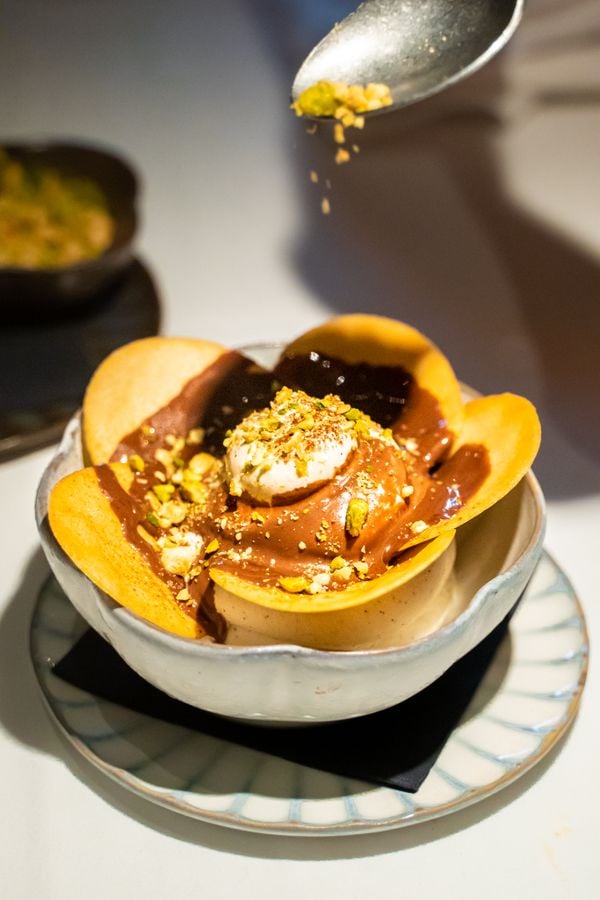 Address and opening times Le Pristine
Le Pristine*
Lange Gasthuisstraat 13
2000 Antwerp, Belgium
Le Pristine is open from Tuesday to Saturday for lunch and dinner. Check  the website  for more information and to make a reservation.