The brewers of the Kompaan brewery in The Hague have put a lobster in your beer. Have they gone completely nuts now? Nope: such a lobster gives their 'Lobster Saison Running with Scissors' a nice sweetness.
The brewers once tasted a lobster beer from a brewery from the American Maine – cradle of lobsters. They also wanted something unique and special.
Lobster beer?
And so founders Jasper Langbroek and Jeroen van Ditmarsch  of Kompaan arrived at our own Oosterschelde lobster . Because: "The Oosterschelde lobster is a beautiful, local natural product, how nice is it to make our Lobster Saison with it?"
Beautiful very beautiful. Kompaan's lobster beer is called 'Lobster Saison Running with Scissors'. A light, fresh saison with aromas of white pepper and lime. And then of course that sweetness of the lobster.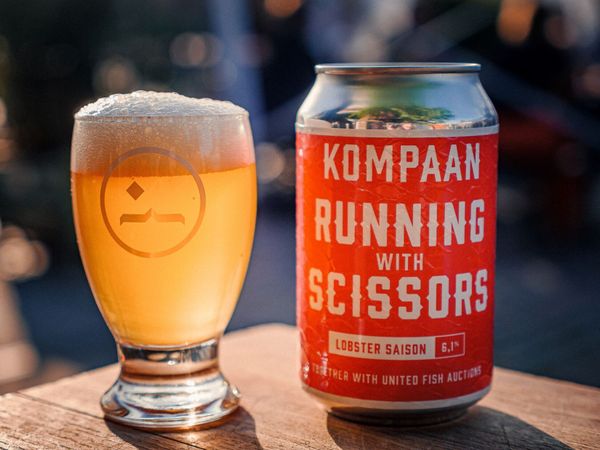 The Eastern Scheldt on
Also cool: Kompaan went fishing for those lobsters himself. They work together with United Fish Auctions (they organize, among other things, the lobster auction in Colijnsplaat) and went to the Oosterschelde at the beginning of July to catch the lobsters for beer.
Incidentally, the lobsters are also given a nice destination after brewing: the chef of Kompaan turned it into a sea food feast at the launch of the beer.
The 'Running with scissors lobster saison' from Kompaan is now for sale in the Kompaan webshop for € 3.75.