There are such devices that spontaneously raise your quality of life. The Weber Smokefire barbecue is one of them. This beautiful device not only steals the show in your garden, it is simply the tool for anyone who takes barbecuing seriously: the crème de la crème among barbecues, so to speak.
And we can give one away!
Barbecuing 2.0
Although we almost always love barbecuing (yes, we even love a disposable barbecue in a park), we have to admit that barbecuing becomes even more fantastic with the right device.
Think: a device that you control with an app, with which you can easily check the temperature and where you can grill both short and powerful and low & slow . The Weber Smokefire effortlessly ticks all those criteria and offers even more than that. So that's barbecuing 2.0!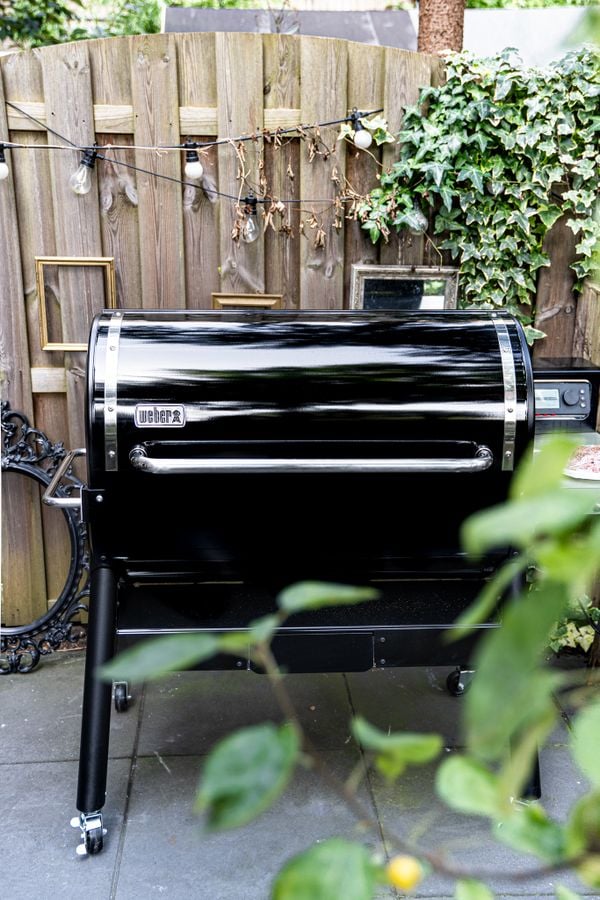 Weber Smokefire
Culy is testing the Weber Smokefire, we want to see how easy this impressive device is to use in practice. In any case, its installation is smooth and relatively quick. The parts all fit together logically and the design is stylish and sleek. Although the device takes up quite a bit of space, because of its looks it is really a device that we are proud to display in our garden. The wheels also make it easy to roll it from one place to another.
wood pellets
Good to know: The Weber Smokefire works on wood pellets, a kind of hardwood sawdust that provides an authentic wood-smoked taste. The nice thing about it is that you can purchase different flavors (bourbon, apple, cherry, pecan…) that you can match to your ingredients. So for real Culy's!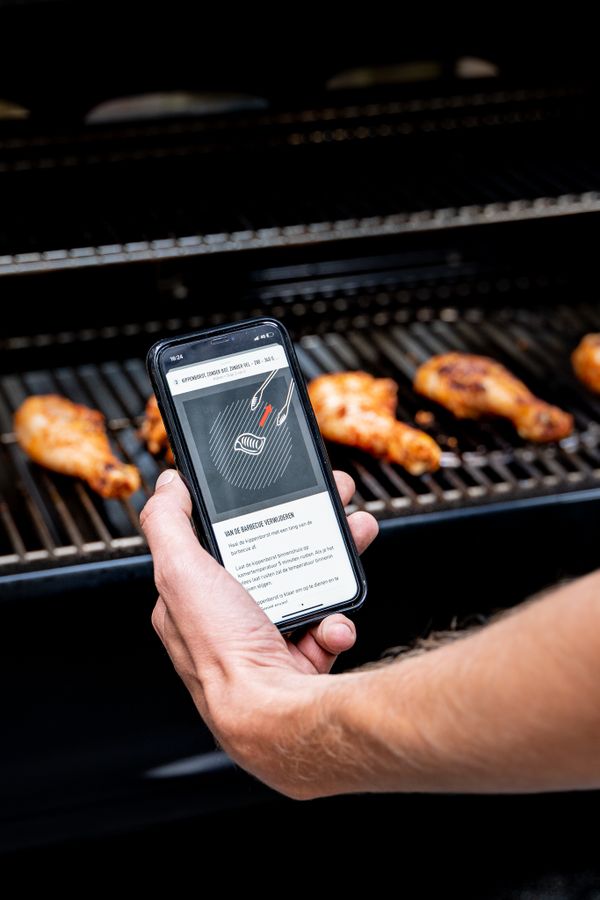 Weber Connect app
The fun starts of course when we turn on the device for the first time. To do this, we install the Weber Connect app, which connects the device to our phone. The app primarily provides recipe inspiration. A different set of recipes appears for each ingredient (such as pork or vegetables): from pulled pork burgers to smoked salmon with wasabi and lobster hot dog.
Whether you follow your own recipe or one of the Weber recipes, the app guides you step by step in the preparation of your dish. When we select that we want to cook lamb chops, the app then dictates the correct temperature, times how long the meat should be on the barbecue, when to turn the meat and when it's ready.
And indeed: the meat that we then present on the table is exactly as it should be: smoky and perfectly tender. And with that manual, even the smallest child can do this.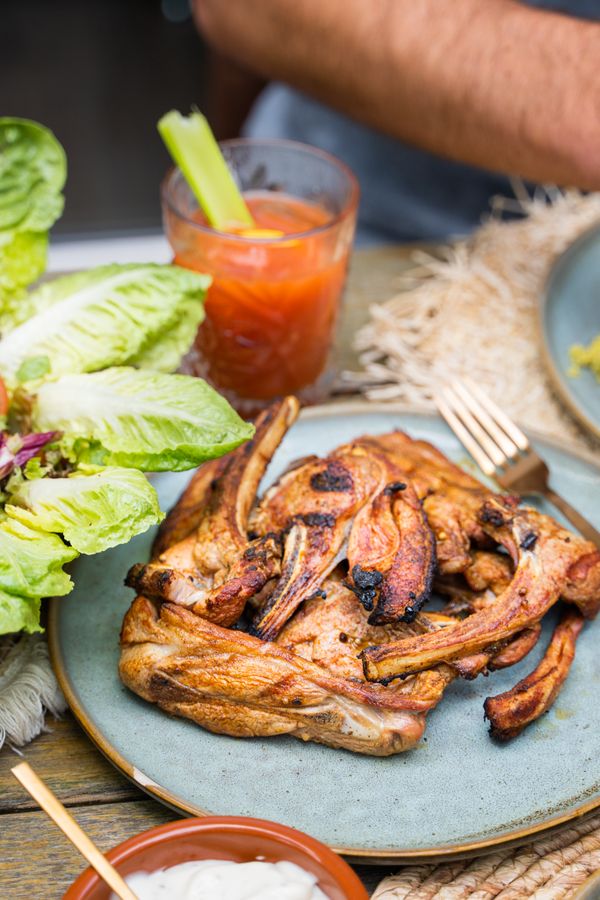 Smoke boost
The other functions of the barbecue are also fantastic. This way you can easily give your ingredients a smoke boost with the app. With a simple push of a button you give your ingredients a smoky kick. Ideal for those who can't get enough of a smoke flavor (read: us), or for ingredients that can have some smoke flavor (Salmon! Ribs! Beets!). We think it's crazy.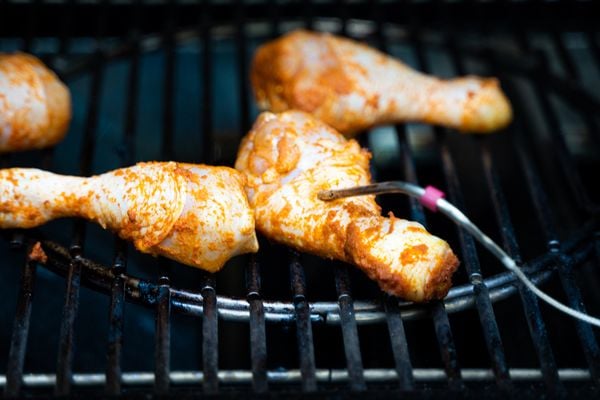 Win the Weber Smokefire!
What more can we say? That we feel a small addiction coming on: it itch to prepare more, more, more with this device. Would you also like to promote a healthy barbecue addiction with the Weber Smokefire? Which can! We can give away one barbecue to a lucky Culy reader.
How do you stand a chance? Follow @ weber _barbecuesnederland on  Instagram and email your Instagram name to info@culy.nl with the subject Weber Smokefire. Mention why you should have a chance to win the Weber Smokefire. You can participate until October 1, 2021. The winner will be notified by e-mail. There will be no correspondence about the result.