Thinking about what to eat every week can be quite a challenge. To ensure that you do not put the same dishes on the table every week, we are happy to inspire you with handy weekly menus. This week is all about dishes that should give us a glimmer of sunshine in our lives. Preferably a lot of sun, because we have earned it!
Need more inspiration? View all weekly menus
Oh, and are you preparing one of these recipes next week? Take a picture of it, share it on your stories (or your Insta-grid) with #culyhomemade  and  @culynl  and we'll share your picture via our  Instagram account !
Monday
Are you ready for a new lover at your kitchen table: then brace yourself for this summer curry with corn, tomato and tamarind. It quickly conquers your culinary heart and gets a warm and permanent place there.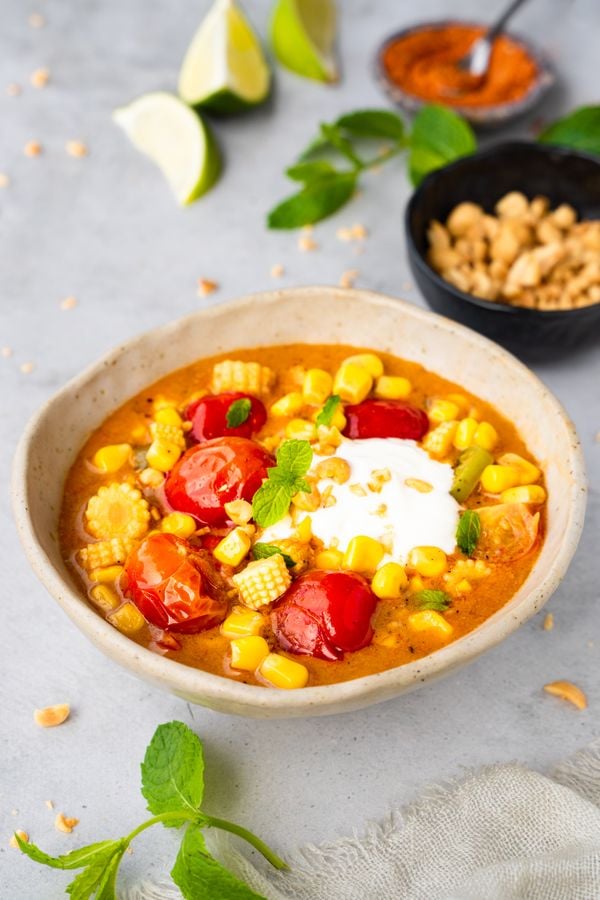 > To the recipe: Culy Homemade: summer curry with corn, tomato and tamarind
Tuesday
An easy wrap filled with delicious flavors. Deliciously fragrant paneer with a crispy salad together with a kind of garlic sauce provide a taste explosion that you want to explode in your mouth.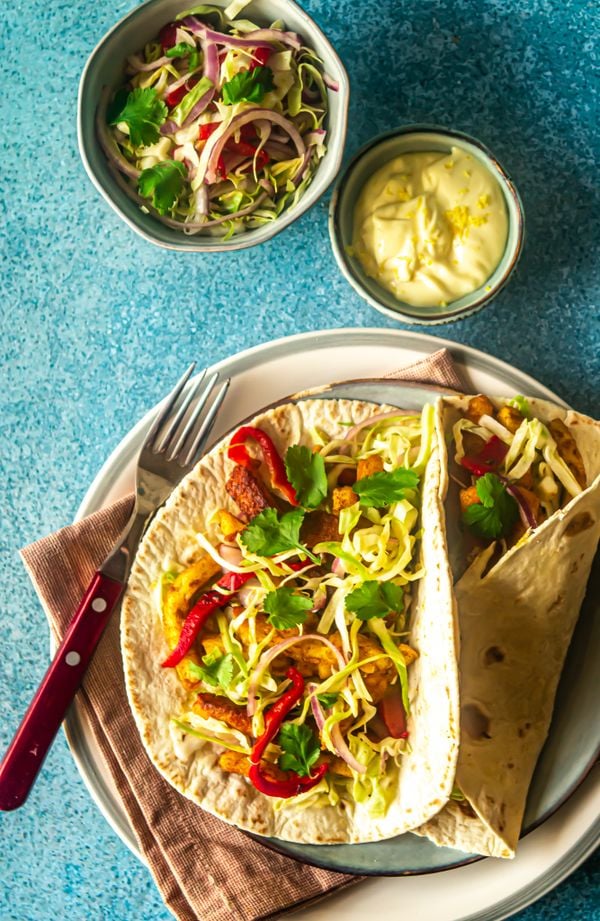 > To the recipe: vegan shoarma wrap (from paneer!) with crispy pointed cabbage and toum
Wednesday
This chicken dish with sublime flavors is a guarantee for a party in your mouth. Fortunately, you can prepare it on the barbecue and in the grill pan. Rain or shine, you want to taste this chicken.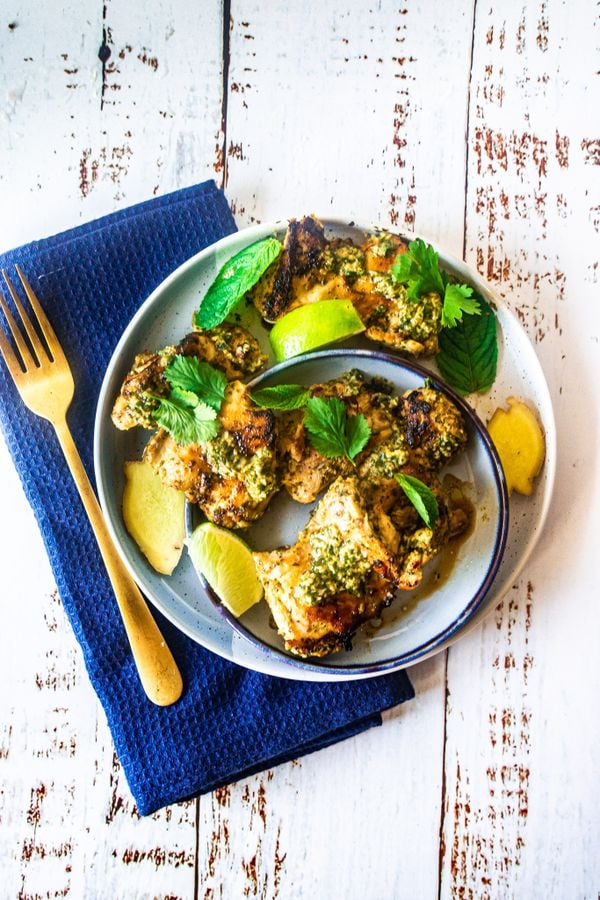 > To the recipe: Culy Homemade: grilled chicken marinated in ginger, garlic, coriander and mint (great on the BBQ!)
Thursday
Stuffed tomatoes are classically often made with a minced meat filling, but for that spark of summer we bring this classic dish to the Arab atmosphere for once. We exchange the minced meat mixture for a filling of couscous, crumbled halloumi, pomegranate seeds and fresh herbs. Delicious.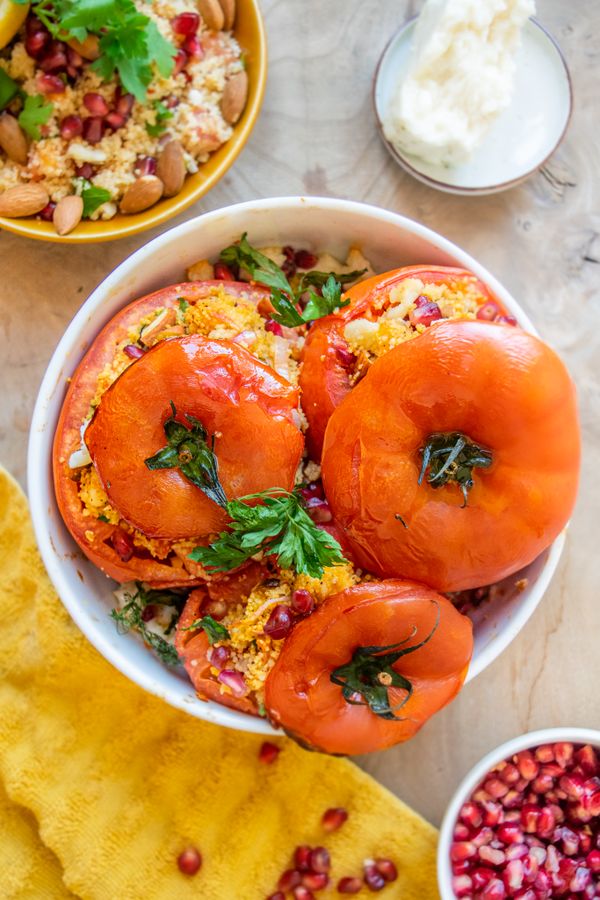 > To the recipe: Culy Homemade: stuffed tomatoes with couscous and halloumi
Friday
A summery flammkuchen should of course not be missing from this weekly menu. Who doesn't like that? A crispy bite with all kinds of goodies on it and not as heavy as a pizza – even if we don't say no to that – is always welcome.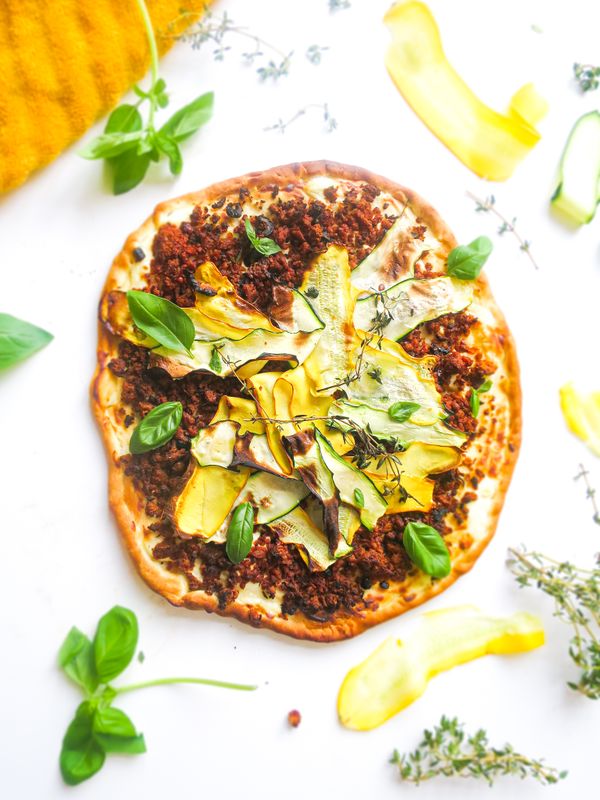 > To the recipe: Culy Homemade: summery flammkuchen with zucchini & spicy minced meat
Saturday
The ultimate Saturday salad with flavors that give you comfort. You will never forget the combination of bresaola with fennel. You can also use the combination with pasta, sandwiches and risotto. Summery, fresh and nice: let the late summer come!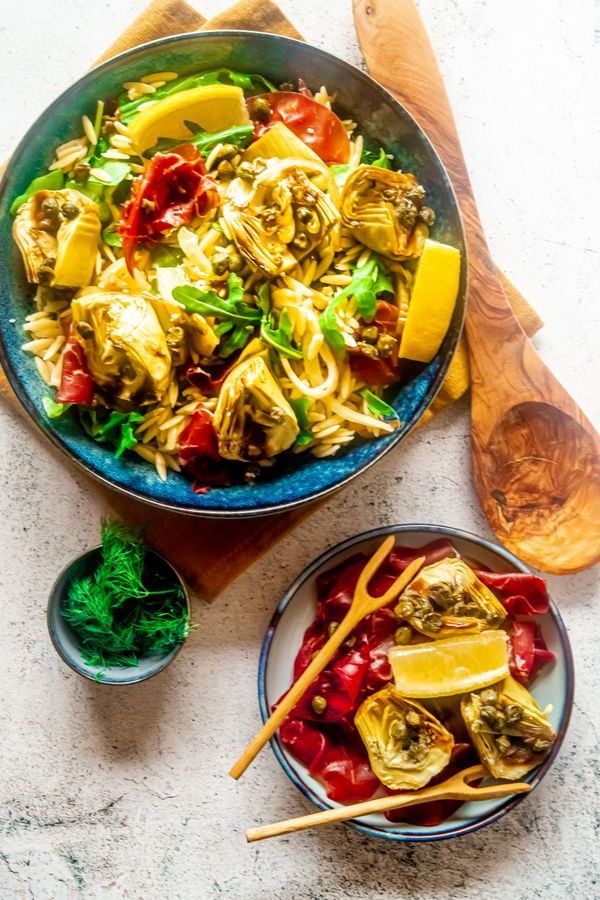 > To the recipe: Culy Homemade: salad with orzo, roasted artichoke and fennel, bresaola and dill
Sunday
A particularly warm end to the week is this delicious soup filled with lots of vegetables and chicken meatballs. We can wait until Sunday, can you?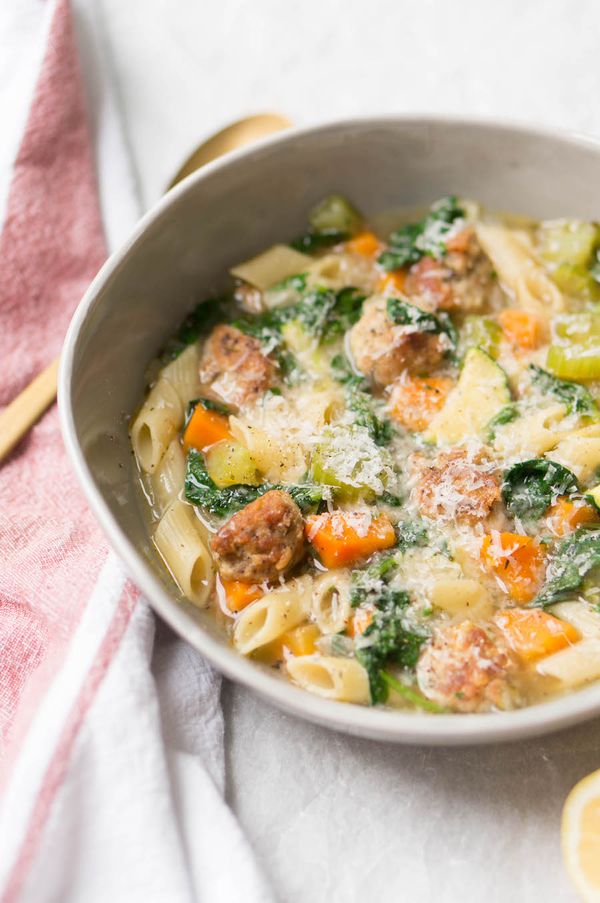 > To the recipe: Culy Homemade: summer minestrone with chicken meatballs