We all know that you can eat the skin of carrot and cucumber . But banana and cauliflower? Fewer people do that. Yet you can also just eat the skin of these unexpected foods – possibly loose.
Eating peels is not only fast and healthy, but also good for the environment. Because: less  food waste !
Not such a great idea to take a bite of a whole kiwi? Then there is another environmentally friendly option: the compost heap. Making your own compost is not only super sustainable, but also very good for the plants in your garden or on your balcony.
You can eat the skin of these fruits and vegetables
Kiwi
If you're not used to eating kiwi skins, you might think it's just a crazy idea. Those are hairy, right?! Yes, a bit – but once you get used to it, a kiwi with skin is really tasty.
A kiwi with skin also seems to be very healthy: it contains a lot of vitamin C and fiber. Do you want to start eating kiwi skin? Then don't take a big bite right away, but start with thin slices to get used to it.
Cauliflower
Cauliflower leaves usually end up in the GFT waste, but that's not necessary! Did you know that you can eat cauliflower leaves just fine? You can, among other things, fry them or roast them in the oven . Then they become deliciously crunchy. Ottolenghi does it too.
In any case, you don't just have to use the florets from a cauliflower: you can also add the stalk itself to the dish you are preparing. Cut the stump into cubes separately and simply cook, bake or roast them.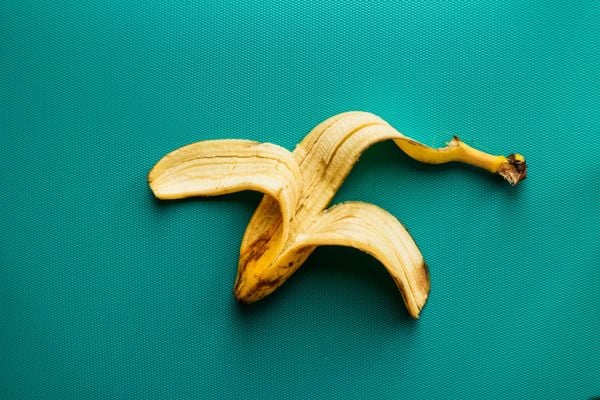 Banana
Nigella Lawson made a curry with banana skins and cauliflower, Nadiya Hussain got attention for her banana skin burgers that tasted like pulled pork. It should be clear: cooking with banana peels is hip!
A banana peel seems a bit rough, but that changes completely when you cook it. You can then make banana tea (yes, really) or marinate it in a sauce and eat it on its own. They could also add a lot to a smoothie.
Pumpkin
Let's get straight to the point: peeling a pumpkin is pretty hellish. Fortunately, that is rarely necessary! In fact, the skin provides – despite the fact that it becomes soft when you cook, bake or roast it – a welcome bite.
And no, you don't have to peel a pumpkin if you are going to make soup from it. This pumpkin soup from Matt Preston , for example, is simply made with unpeeled pumpkin. Only at the end do you have to fish out recognizable pieces of pumpkin peel.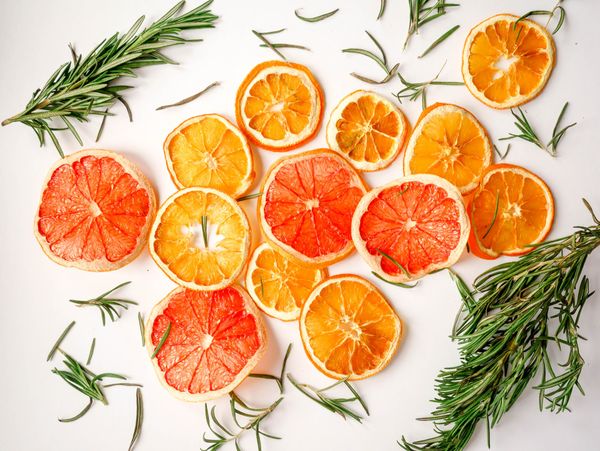 Orange
You may have used orange zest to give more flavor to your mulled wine , cakes or crumble . But did you know that you can also eat large pieces of orange peel? For example, you can make sugared orange peel from strips, which you can use to beautifully decorate cakes.
You can also process whole slices of orange (with peel!) For example, you can brush them with a little honey, sprinkle with cinnamon and then roast in the oven for a few minutes. Super tasty with an autumn dessert!
Potato
Peeling potatoes is the well-known help-your-father-in-the-kitchen job. But not for long: there is no need for that peeling. Boiled potatoes with skins are much tastier, and the same applies to (sweet) potatoes from the oven .
If you still want to peel your potatoes, for example because you are making a puree from them, you can still process the peels separately. For example, fried potato skins work perfectly as chips! Or roast a whole hollowed-out sweet potato in the oven and top it with a filling of your choice.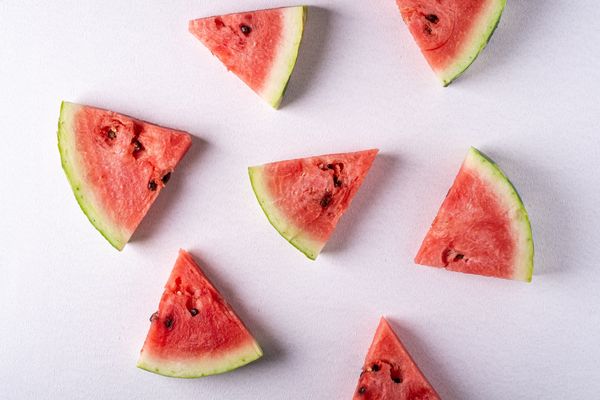 Watermelon
Most people eat a watermelon just like a kiwi: spoon it in and spoon it out. Quite a fun summer activity, but you can eat the white part and the skin just as well.
For example, you can fry the peel separately, but canning watermelon peel is also a good plan. It then tastes a bit like pickled cucumber .