To give or receive as a gift (or to give to yourself): foodie advent calendars are always fun. In any case, we can't get enough of it year after year. But we do prefer something tastier than the standard chocolates from the past. Therefore: the best culinary advent calendars of 2021.
From beer to liquorice and from alcoholic wine gums to jam: there is something for every foodie.
Tony's Chocolonely Advent Calendar
Tony's Advent Calendar is filled with 25 Tiny Tony's in your favorite flavors. Milk hazelnut, white raspberry crackling sugar, dark milk pretzel toffee and natural milk caramel sea salt: they all hide behind the boxes.
The calendar is of course designed in the typical cheerful Tony's style, with facts and assignments. So have a nice countdown.
> Tony's Christmas Advent Calendar of 2021 is now for sale for € 12.99, including in the Tony's Chocolonely webshop, at the Bijenkorf and at  Bol.com.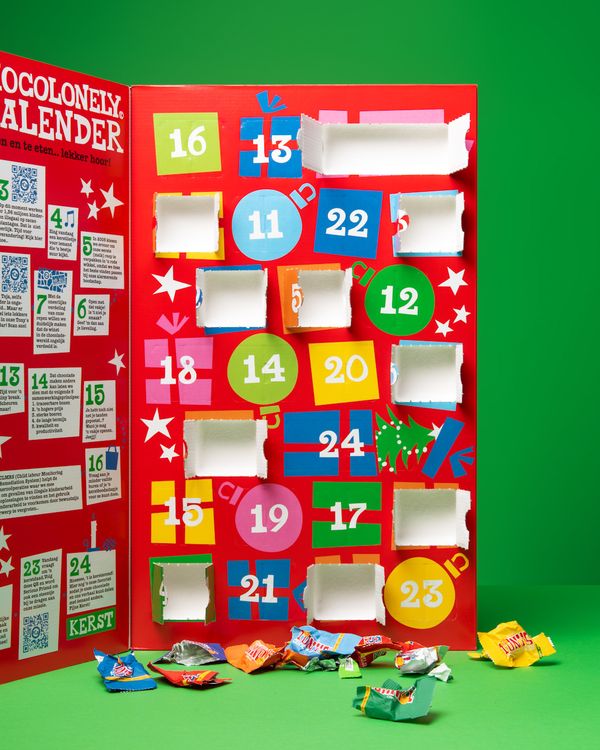 Beerwulf Advent Calendar
The Beerwulf Advent Calendar is "the best way to count down to Christmas". These words probably sound like (Christmas) music to the ears of lovers of specialty beer. This Advent calendar is filled with 24 bottles of beer and, moreover, this year – at the special request of Beerwulf fans – there are many more exclusive beers. With beers brewed especially for Beerwulf that you won't taste anywhere else. Great gift for the beer fan in your life or of course for yourself.
> The Beerwulf beer advent calendar is for sale online .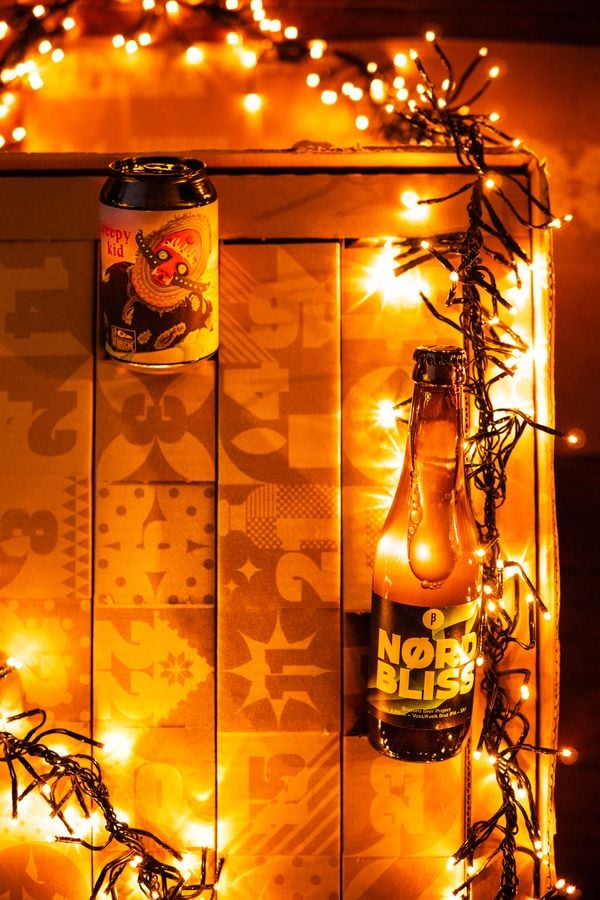 Advent calendar with licorice
Also this year the fantastic Danish liquorice label Lakrids has made another beautiful advent calendar. All the flavors and textures from the fairyland of Lakrids pass by. The calendar is ideal for two people, because in each compartment you will find two luxury licorice. Shipping within the EU is free.
> The advent calendar with luxury liquorice from Lakrids can  be ordered online . 
Wine Advent Calendar
Wijnbeurs made a wine advent calendar for those who are not early enough for drinks. The thing is filled with 24 mini wines for a cheerful trip towards Christmas. Each wine comes in a 100 ml tube.
> The Wijnbeurs wine advent calendar is for sale for € 59.99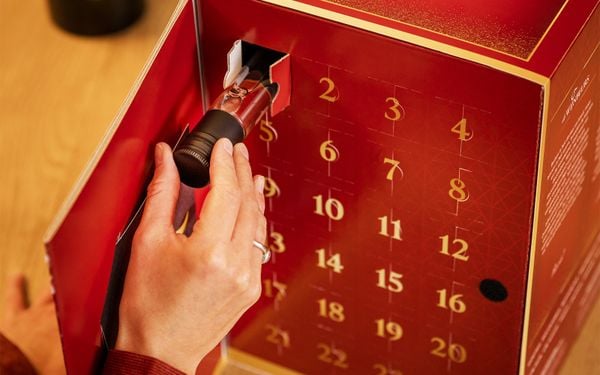 Advent calendar with (alcoholic!) cocktail winegums
The English company Smith & Sinclair came up with an advent calendar filled with wine gums in the flavors of your favorite cocktails. From gin and tonic to tequila sunrise and from old fashioned to a hibiscus negroni. Each wine gum contains about 5% alcohol.
> The advent calendar with cocktail wine gums from Smith & Sinclair is for sale at the Bijenkorf for € 44.95.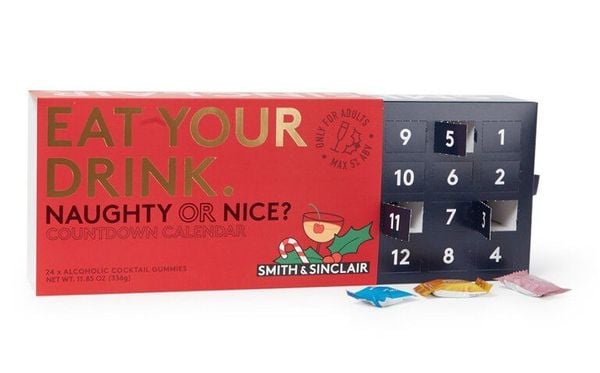 Nespresso Advent Calendar
Do you drink Vertuo or Nespresso original coffee? That does not matter, because this year Nespresso has made no fewer than two different advent calendars filled with coffee. The packaging was designed by Johanna Ortiz, who made both the advent calendar and the coffee capsules extra festive. In the calendar you will find a coffee capsule every day and a special surprise on December 24th.
> The Nespresso coffee advent calendar costs €40 (original) and €45 (Vertuo) and is available in Nespresso boutiques and online .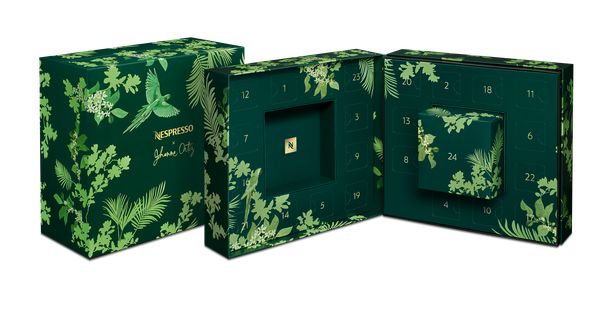 Muesli Advent Calendar
After all, you have to have breakfast every day, so you can do that just as well with the different types of muesli from the muesli advent calendar from Mymuesli. The mymuesli.com advent calendar consists of 24 different types of muesli, 13 of which have been kept exclusively for the calendar. For the real muesli fanatic, there is also a deluxe model of the advent calendar for sale.
> The Mymuesli Advent Calendar is for sale for €49.90 (€159.90 for the deluxe version)
Advent calendar with tea
The French tea brand Kusmi Tea has been around since 1867 and has always won the prize for the most beautiful tea cans. And perhaps also for the most beautiful advent calendar. Their 2021 copy is done in 'roaring twenties' style and is filled with – how could it be otherwise – tea bags. And not only that: there are also small surprises in it…
> The advent calendar with tea from Kusmi Tea is for sale at the Bijenkorf for € 34.95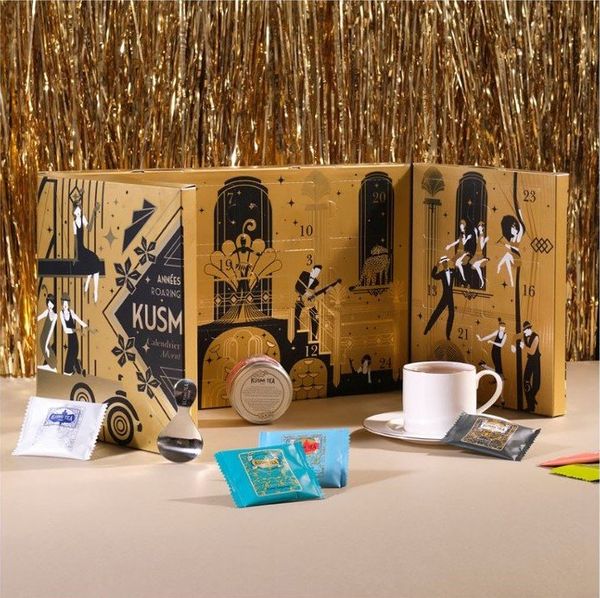 Advent calendar with specialty beers
Did we say specialty beers and advent calendar in the same sentence? YES! The Beery Christmas advent calendar is an ingenious box that not only brightens up your interior, but also the heart of many beer lovers. Inside is a selection of 24 specialty beers from the best breweries.
> This beer advent calendar costs €69.90 and can be ordered via the  Hopt website .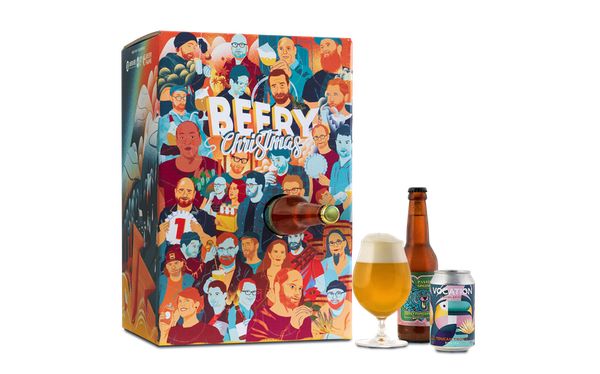 Bonne Maman Advent Calendar (with jam!)
It can hardly be cuter than the Bonne Maman Advent Calendar, filled with 23 small jars of jam. On the 24th of December you will be treated to a little surprise.
> The Bonne Maman 2021 Advent Calendar costs €29.99 and is available for purchase online .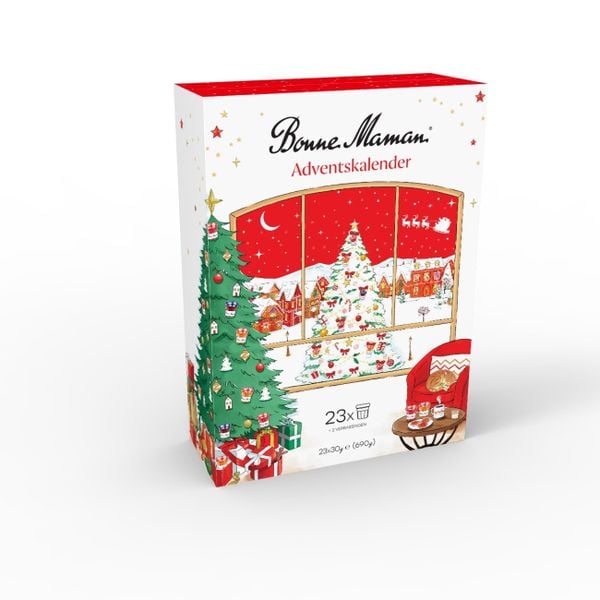 Advent calendar with healthy snacks
Do you find it intense, all those sweets around the holidays? Then KoRo comes to your rescue. They have a healthy advent calendar, filled with healthy snacks such as nuts, fruit and chocolate. They have three different ones, there is even a vegan advent calendar.
> The KoRo Advent Calendar is for sale for € 45,-.