One of the most famous star restaurants in our country, which for a day cooked a completely plant-based menu with products from De Vegetarische Slager? We had to taste that. And so Culy went to restaurant Parkheuvel** in Rotterdam on a rainy Tuesday afternoon for a special and inspiring vegan menu that will stay with us for a long time to come. Vegan Snickers anyone?
meat ch
The Vegetarian Butcher is making good progress. Not only are their vegetable meat products a resounding success in 45 countries; well-known chefs are also fans. Just look at the new cookbook that is now in the shop: Vleesch , in which you will find 100 inspiring recipes with the Kipstuckjes, vegetarian Hacktballetjes and Rul Gehackt, from top chefs such as Niven Kunz, Jonnie Boer and Pascal Jalhay.
The launch of the book was therefore not celebrated in the first place, but at restaurant Parkheuvel**, which prepared a vegetable menu for the occasion with the products of De Vegetarische Slager. Chef Erik van Loo also has a recipe in the new book.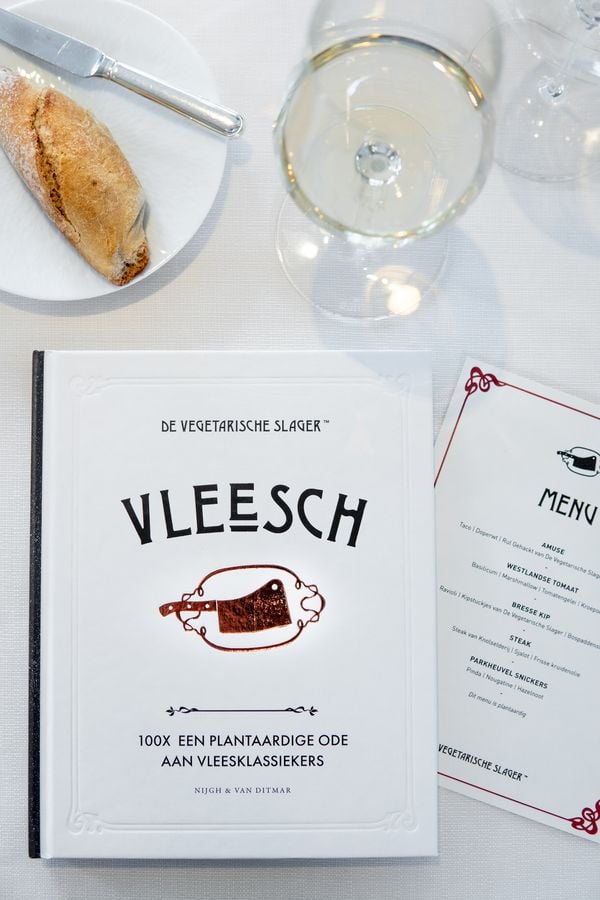 For the meat lover
Let's talk about that book, which has been called 'a plant-based ode to meat classics'. After all, Jaap Korteweg, founder of De Vegetarische Slager, also says: "I like meat so much that I made it vegetarian". He started out in a nostalgic butcher's shop on the Spui in The Hague, and his vegetable meat products are now available in every supermarket. You undoubtedly know them: the Rul Gehackt, the Little Willies and the Kipstuckjes for example.
We think it's really cool that Vleesch offers you a hundred recipes with products that are incredibly surprising and versatile. From a vegan Wellington to rendang, coq au vin, chicken satay that makes your mouth water, or the spicy croissants with Rul Gehackt that Samuel Levie came up with for the book. As De Slager describes it: "A must-have for the meat lover who doesn't want to miss anything." We couldn't say it better.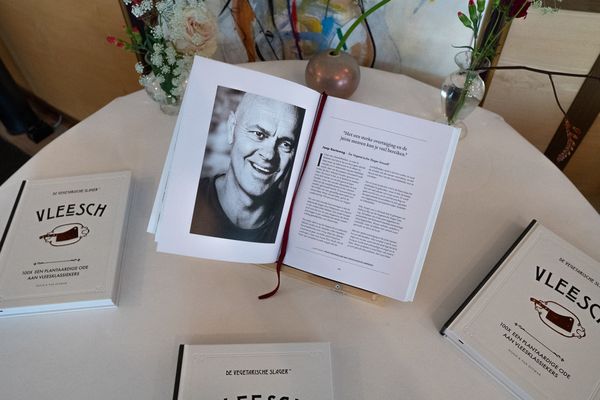 Star restaurant cooks plant-based
We are happy to show you the inspiring dishes that we were allowed to taste during dinner at Parkheuvel. Because from the celeriac cannelloni with piccalilli to the tomato marshmallows, the ravioli with chicken pieces and the vegan Snickers: this plant-based star menu was unforgettable.
And by the way: the recipe for the ravioli of 'Bresse chicken' with Vegetarian Kipstuckjes from Parkheuvel can also be found in the book. You can recreate it at home if you dare.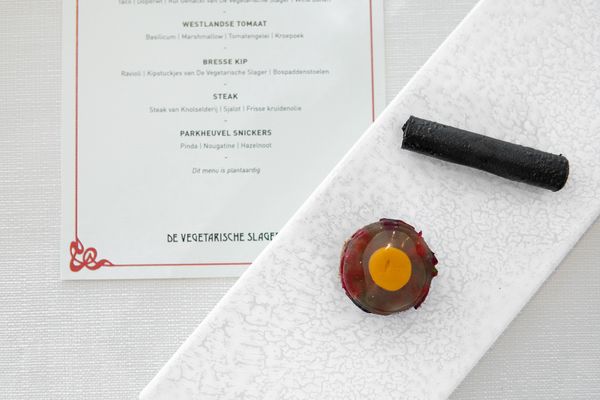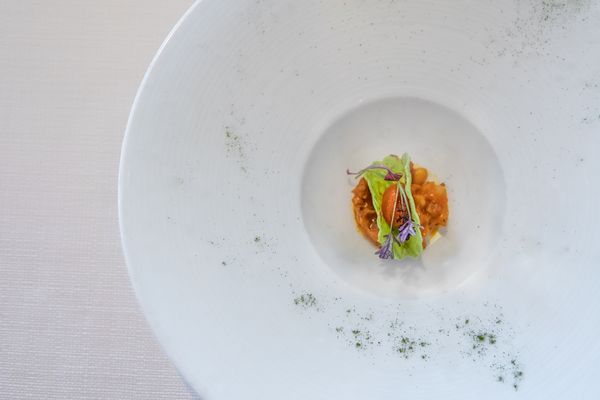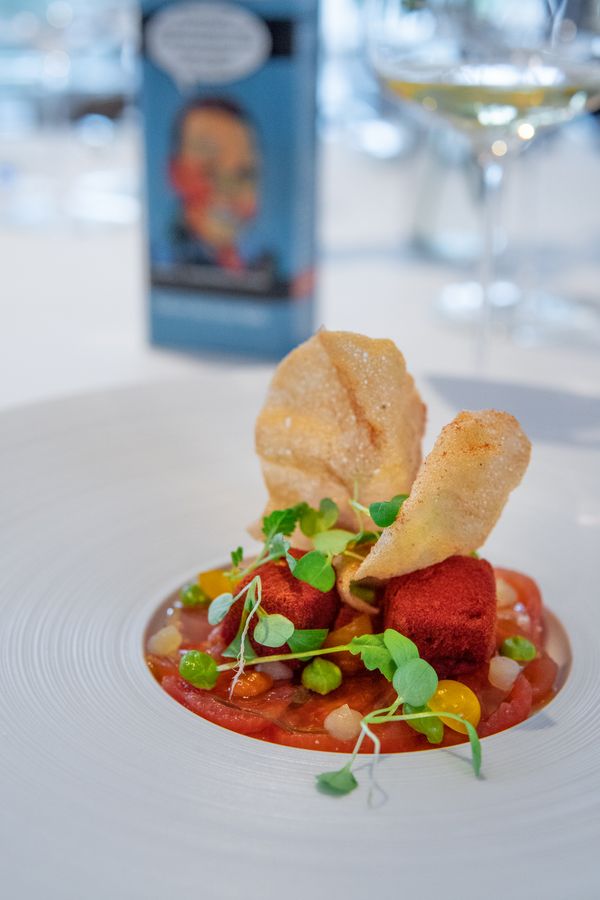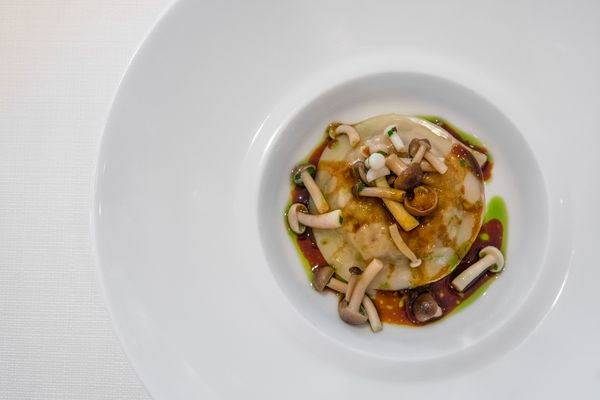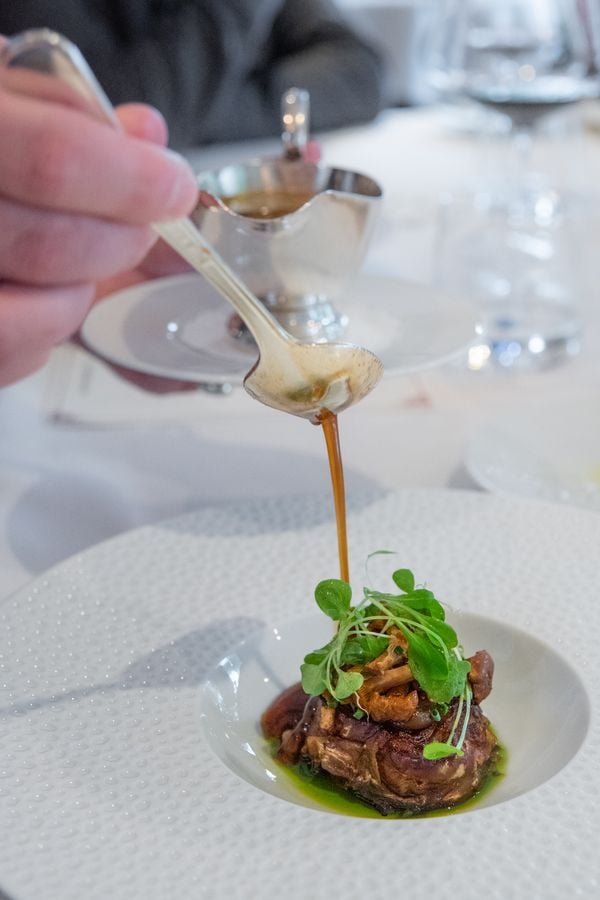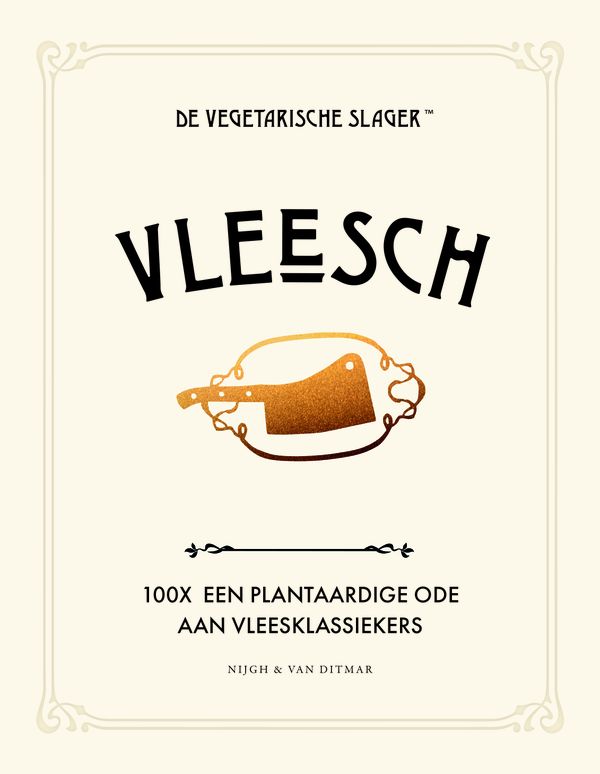 Vleesch – 100x a plant-based ode to meat classics (Nijgh & Van Ditmar) from De Vegetarische Slager is now  for sale for €25.