Tiramisu needs little introduction: talk about a classic! We would even dare to say that it is just about the most irresistible dessert, thanks to that divine mascarpone cream. But where does it actually come from? And how do you make it the tastiest?
Various legends
Tiramisu is one of the cornerstones of Italian cuisine and arguably one of the most beloved desserts in the world. To this day, however, its origin is uncertain and several Italian cities like to claim it is with them. Was it in Sienna? Or in Treviso? Several legends are doing the rounds. In any case, the fact is that Ado Campeol is seen by many people as the father of the popular dessert.
The story goes that this man accidentally used mascarpone instead of cream when preparing a dessert with ice cream. That in turn inspired him to eventually create a dessert we know as tiramisu, something he later served in his restaurant Il Beccherie in Treviso. And whether that is the exact origin or not, the fact is that we would no longer want to forget this beloved dessert from our lives.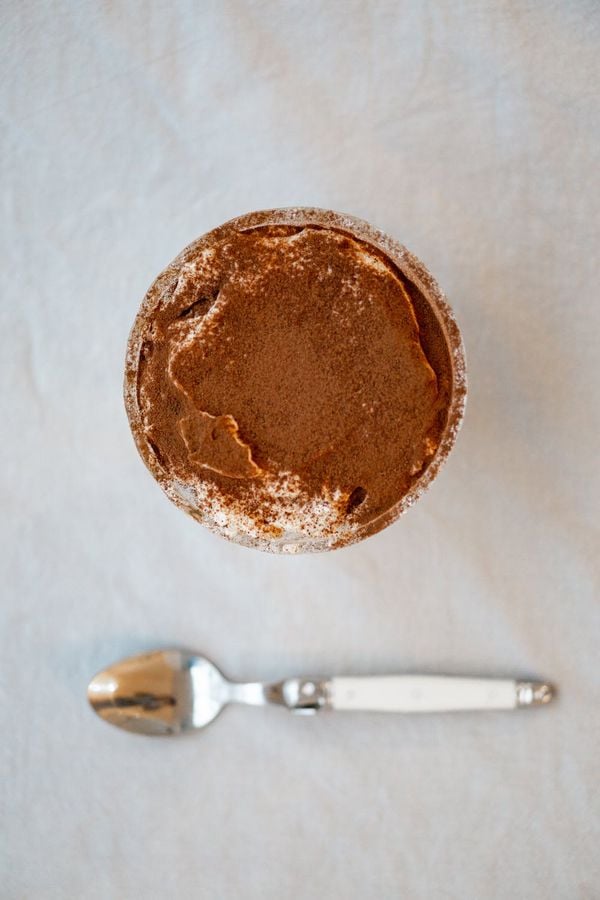 The base
Well okay: what does tiramisu look like in its most classic version? In its purest form, the dessert consists of eggs, mascarpone, ladyfingers soaked in coffee and cocoa powder. The magic, of course, is in creamy, velvety mascarpone cream, which is irresistible when made right. To achieve this, first of all, use the most beautiful and freshest mascarpone you can find.
In addition, it is important to beat your egg whites as lightly as possible before gently folding them into the mascarpone.
Finally, it is important not to soak your cookies in the coffee for too long, this way you avoid the coffee seeping into the mascarpone and making it too runny. We found the best basic tiramisu recipe online . In Italian of course, so use the translate button.
To amaretto or not to amaretto?
At the renowned Toscanini again, but not in classic Italian restaurants: did you have to add a dash of liqueur to your tiramisu or not? If you want our opinion: no. But if you do like it, feel free to add a splash.
By the way, Sergio Herman also does it this way in his book New Italian – that's saying something. It is therefore a matter of personal taste and many Italians swear by it. Let's keep it at that!
Variations on tiramisu
In the meantime, many variants have been devised on this iconic dish. Pistachio, strawberry, lemon or Nutella: you can think of it so crazy that someone has come up with a tiramisu recipe with it.
We have also come up with a lot of variants: one with matcha for example, or a funky one with pandan and coconut . For Sinterklaas there is no doubt and we replace the ladyfingers with speculaas, see here .