Biang biang: it almost sounds like a Quentin Tarantino movie, but we're really staying in the culinary spheres here. Biang biang noodles (also spelled biangbiang noodles) are a horribly tasty noodle dish from the Chinese province of Shaanxi, in the center of the country.
You may know Shaanxi from the capital Xi'an, which is renowned for its delicious food culture. Lamb, cumin, chili oil, vinegar and Yangrou Paomo – a signature dish of flatbread pieces soaked in a mutton broth – are some of those specialities. And so are biang biang noodles.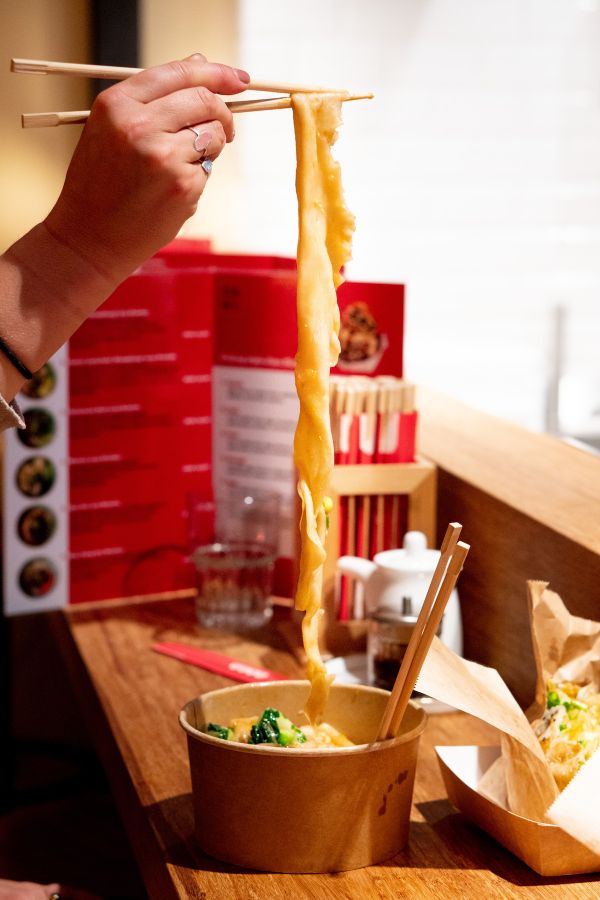 cold winters
According to the website chinasichuanfood.com (about Chinese food culture), the cuisine of Shaanxi is a lot less known as Sichuanese or Cantonese cuisine. And not that outspoken or refined, by the way. And yet the kitchen is on the rise. This is partly due to the popularity of this noodle dish. There are already several hip, well-attended restaurants in London and New York that focus on dishes from Xi'an and Shaanxi.
It is a region with cold winters and that also explains why people there like porridge from a bowl of noodles with hot chili peppers. Biang biang noodles are the ultimate comfort food.
As wide as a belt
Characteristic for the noodles is their shape anyway. Wide, hand-formed noodles are used for the dish. You make them by stretching the dough with two hands into extremely long, thick strands. "As wide as a belt" is also said. They are noodles with a bite. Because they are stretched by hand, it is a mix between soft, smooth pieces and thick, jagged strands. That mix is ​​very tasty.
Seasonings in the dish are dried chili or chili oil, vinegar (preferably the black Chinese vinegar), fresh garlic, spring onions, and soy sauce. A hot oil is made from this, which goes over the fresh noodles. Sometimes fresh ginger, leafy vegetables and even a pinch of cumin and (lamb) mincemeat are added.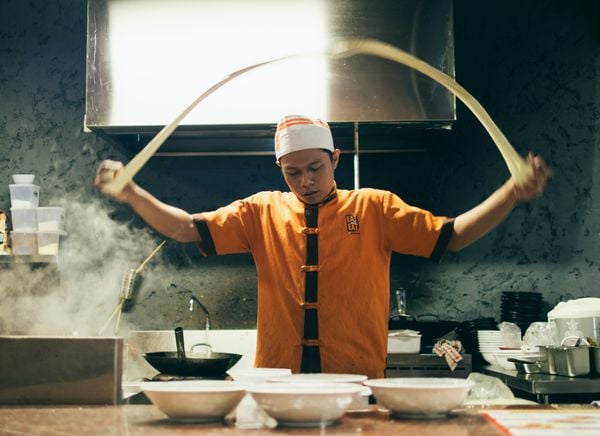 Hit with that banana
The word biang is an onomatopoeia: it describes the sound you hear during the process when the noodles are made, where they are banged against the (preferably metal) workbench. In addition, the Chinese character used for it is also the most complex in the Chinese language: 58 strokes must be made before the character is complete.
If you want to make biang biang noodles yourself, you can't avoid making fresh noodles yourself. The fun website Notquitenigella.com has a recipe for that that can't fail. It will take you 30 minutes (plus three hours of rest time). For a dish with so few ingredients, you should just take up that challenge. Out with a bigg !