Thinking about what to eat every week can be quite a challenge. To ensure that you do not put the same dishes on the table every week, we are happy to inspire you with handy weekly menus. This week we go for comforting recipes during cold days, with rice as the glorious centerpiece.
During bleak winter days, nothing is more heartwarming than a steaming bowl of rice. Place us with a blanket on the couch accompanied by one of the recipes below and our winter can't go wrong!
Need more inspiration? View all weekly menus!
Monday
If a comforting hug was a dish, it certainly was Chinese congee . This version with spinach and chili oil is soft, salty and spicy. One bowl of this goodness and you can use it again for a full week.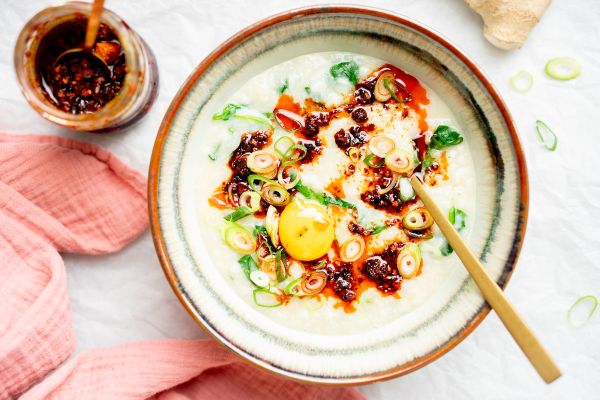 > To the recipe: Culy Homemade: congee with spinach and chili oil
Tuesday
A carbohydrate overload in the form of the creamiest risotto you've ever tasted? Yes please! Cheap, comforting, and easy to make, everything in this description is just what we need after a bike ride with headwinds (and rain, and snow, and basically anything in winter.)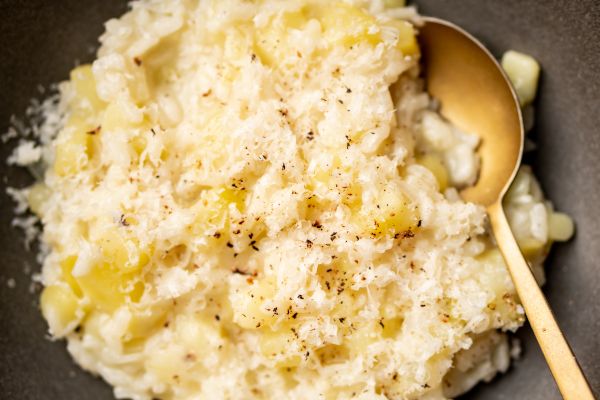 > To the recipe: Culy Homemade: crisis-proof potato risotto from the pantry
Wednesday
If there's one dish that can round off a disappointing day as a grand success, it's biryani . This pan of fragrant spicy rice is best for a full cozy table visit. If this is not the case, the rice dish is also extremely suitable to eat throughout the week. There is no such thing as too much biryani.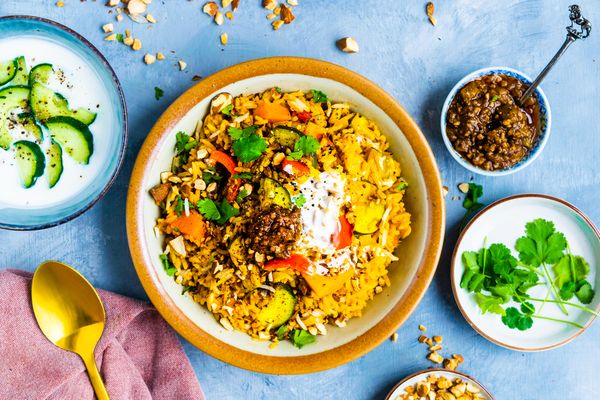 > To the recipe: Culy Homemade: Indian biryani with sweet potato and toasted almonds
Thursday
You can find it on every street corner in the Philippines, unfortunately you have to search a little harder for it: sinangag. Fried rice in garlic oil, you really don't need anything more than this, do you? Do you find it difficult to make fried rice yourself? Then check out our do's and don'ts. And while you're at it, here's a recipe for another comforting rice dish,  Indonesian nasi goreng .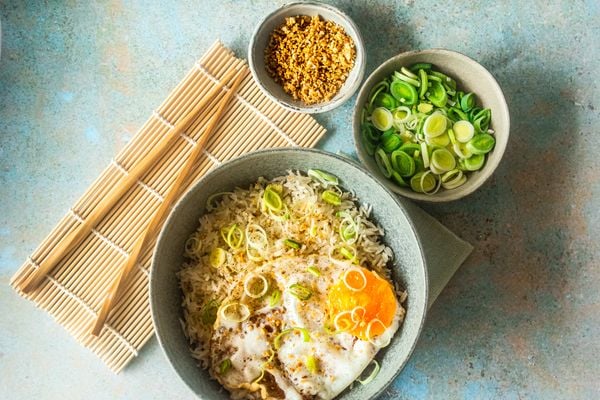 > To the recipe: Culy Homemade: Filipino Sinangag (garlic fried rice or garlic rice)
Friday
Rice can of course also be cooked in the oven: like this version with yellow rice, tomato and chorizo. Once you realize how easy it is to cook rice in the oven (forget burnt casserole dishes), chances are you'll go for these types of rice recipes more often. We don't blame you.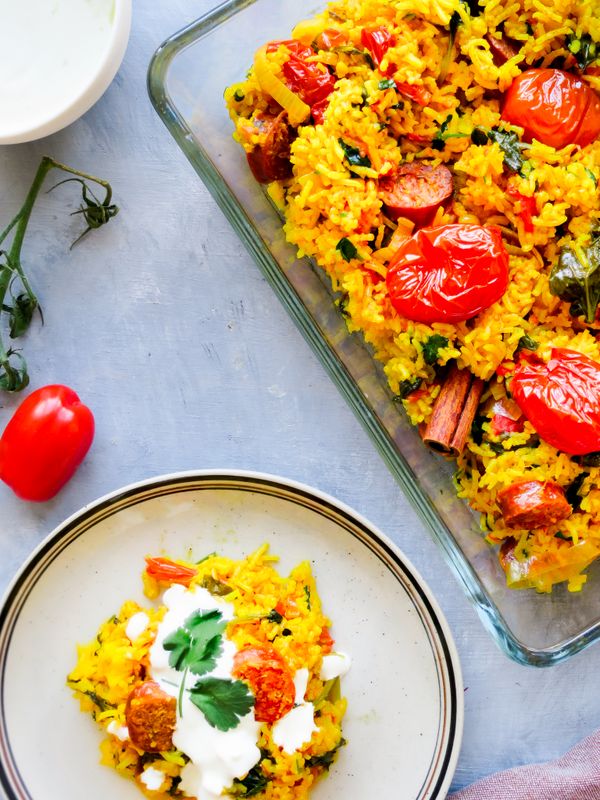 > To the recipe: Yellow rice from the oven with chorizo, tomatoes and spinach
Saturday
Words fall short when we have to describe the bliss of this rice bowl. The only solution is that it is best to make this comforting dish with rice yourself. This version of the Japanese oyakodon is sure to be ultimate enjoyment .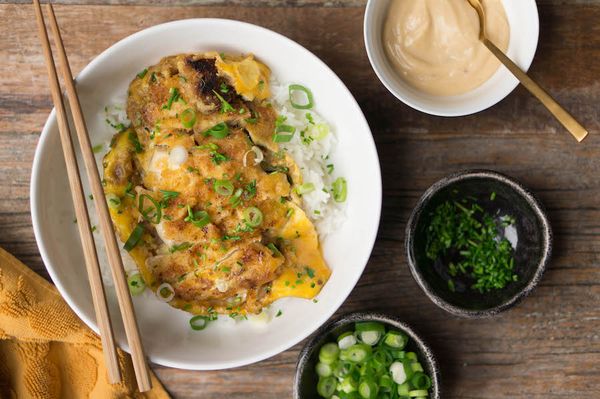 > To the recipe: Culy Homemade: Asian rice bowl with omelette and crispy chicken
Sunday
Sunday is still the perfect day for soup. If possible, please fast, nutritious and comforting. Of course with rice in the lead role. The sweet potatoes in this recipe give it a surprising twist, and the soy sauce tops it off with a hint of umami. Fancy!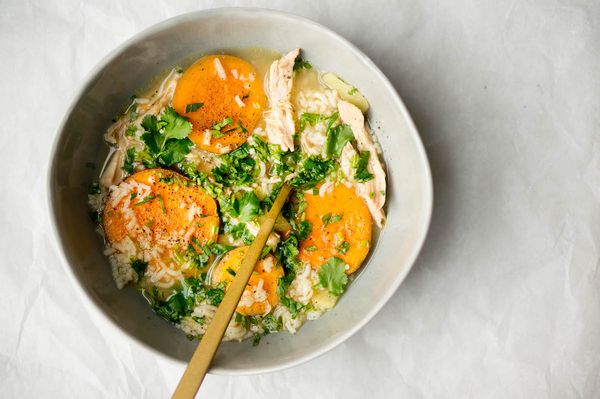 > To the recipe: Culy Homemade: quick chicken soup with rice and sweet potato
There is a good chance that you will have rice left after this week. In that case, we would like to refer you to recipes with leftover rice . On to a new week filled with rice!