You won't get more umami than this. The rich, tasty Korean pasta (because fuller and smoother than sauce) ssamjang is the indispensable flavor factor for various dishes. But what exactly is Korean ssamjang and what makes the pasta so irresistibly delicious?
ssamjang
Thanks to Buddhist influences from the past, vegetarian dishes are an important part of Korean cuisine. One of the greatest seasonings is ssamjang. The dark rich, chunky pasta is savory, subtly sweet and slightly bitter. It enriches a meal above all like nothing else can.
Ssamjang, also used as a dip, owes its intense taste to gochujang (red chili paste), doenjang (fermented bean paste), sesame oil, sesame seeds, onion, garlic and a sweetener such as honey or sugar.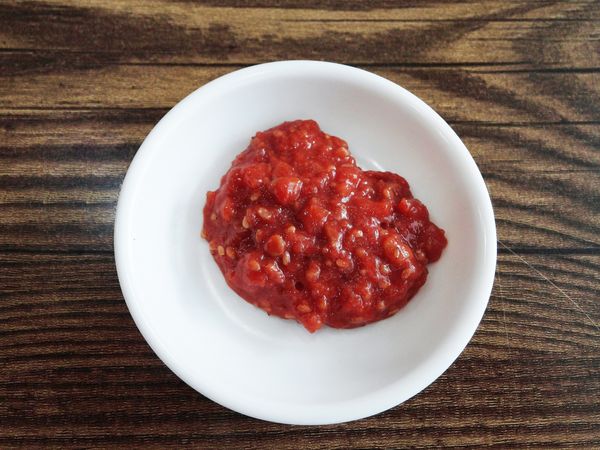 What do you eat it with?
The red pasta is best known as an indispensable factor in Korean barbecue . Where meat is often regarded as the protagonist here, ssamjang is really the essential coach of a complete taste team. So you mainly eat it as a dip. In contrast to, for example, an Indonesian bumbu, which you first fry in the pan and thus serves as the basis of a sauce.
The literal translation of ssamjang is therefore 'pasta for wraps'. In this case, a wrap is a vegetable-based wrap, such as lettuce or cabbage, originally filled with protein and/or rice.
It has now become an indispensable seasoning for many other dishes, from bibimbap to gyoza .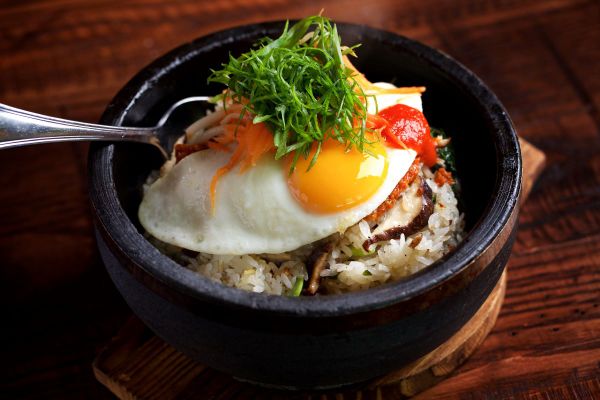 Get started yourself
Fancy homemade ssamjang? Fortunately, it is not very difficult to make yourself, but it does require a trip to the store (or the pantry). You can find a basic recipe on the New York Times website .
The nice thing about ssamjang is that many variations are possible, such as these variations with walnuts or apple . And are you going to get started? Make a stash of kimchi right away .
Where do you get Ssamjang?
Need enough ssamjang in the pantry? Fortunately, this flavor bomb is now widely available, such as at Tjin's Toko or Amazing Oriental .