Are you the proud owner of a stainless steel pan with a thick plate bottom? Then you know for sure that this is a friendship for life. Provided, of course, that it is burned properly. But how do you actually burn your pan and why is it better to do it right away?
It takes some time, but it's all worth it.
Why
Because each type of pan is useful for different ingredients, there is a good chance that you have different types in your cupboard. Like the non-stick pan, which has a lot to say about it, as you can read here . With a stainless steel pan with a thick bottom, on the other hand, you have the option of creating a natural non-stick coating yourself. Also called burn-in or seasoning . If you don't do this, your ingredients are guaranteed to burn. The result – we speak from experience – is a hefty mountain of frustration. So follow these steps for a lifetime of fun.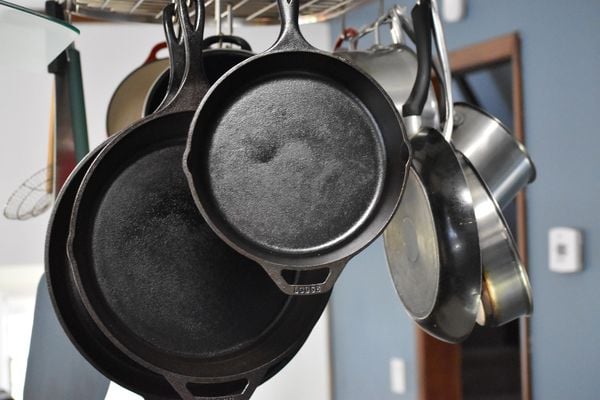 Step 1. the cleaning
As you (hopefully) do with all your new kitchen tools , we start at the beginning: first thoroughly clean and dry your new addition. Don't be afraid that you will sand off vulnerable layers, this pan can withstand (almost) anything.
Step 2. on the fire
Put the pan on the stove and make sure it heats evenly, not too hot, to about 100 degrees.
Step 3. rub it in
Pour a thin layer of oil into the pan (one with little taste and a high smoke point, such as sunflower oil), and spread it gently. Attention, the pan is hot! You do this with tongs and a piece of kitchen paper. Also don't forget the inner edges. Try to apply a thin layer: several thin layers provide a better, more even non-stick coating than a thick layer in one go.
Step 4: Burn it in
Heat the pan gradually by increasing the temperature a little at a time. Turn on the extractor hood: it can smell quite bad. Don't be alarmed by emerging dark spots, that's all part of it. Hold the high temperature for a few minutes, let it smoke for a while, until the pan is visibly dry.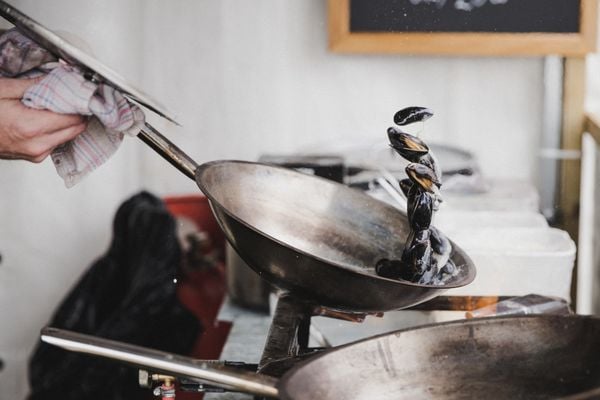 Step 5: Cool & Clean
Let the pan cool for a while and clean it well with warm water and a brush. Important detail: it may feel unnatural, but do not use detergent. It is not called a degreaser for nothing, so it is not suitable for this process.
Step 6: Repeat the Process
You will enjoy your pan the longest if you repeat the above steps several times. Ideally, you burn the pan at least about five times, until you actually start using it.
cast iron pan
Also a fine example that can be burned in: the cast iron pan. Please note, some of these pans have enamel on the outside, which is not resistant to very high temperatures. So do not burn it in too long and too high.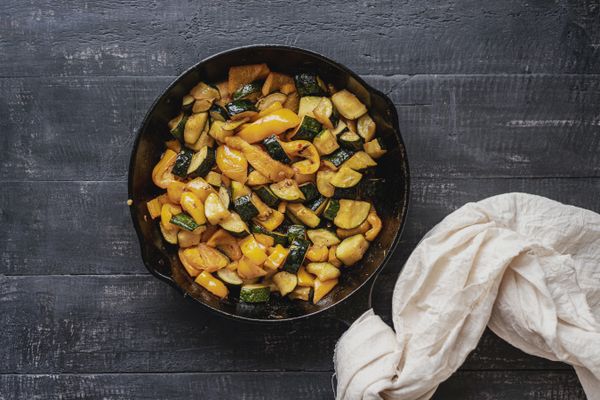 Maintenance
It may be that the fat layer decreases over time. For example, when using acids such as citrus or wine, or after using detergent. Don't panic: you can always start over with the above process and the layer is over. Cast iron pans are best maintained in this way .
Not sure which pan suits you best? Chef Joris Bijdendijk gives useful tips in Het Parool and we have listed the most important forms for you.
Ready and satisfied? To work! For example with these one – pot dishes .