Thinking about what to eat every week can be quite a challenge. To ensure that you do not put the same dishes on the table every week, we are happy to inspire you with handy weekly menus. This week we're going for super fast dishes that you can put on the table in 30 minutes, or even less – even better!
We agree. As much as we love to tinker with complicated recipes – like this one that we once spent an entire weekend for –  most of the time we crave quick and easy dishes that still deliver baking with flavor.
That's where the reliable 30-minute meal comes in. Dishes that are ready in 30 minutes embody everything Culy believes in: they are quick, simple and can be remade endlessly. Feel free to play with the ingredients, substituting vegetables or sauce here or there makes a dish more personal.
Monday
The full flavor of parsnip gives this buttery stew the comfort you need on Mondays. Bake the chorizo ​​and sage for a nice bite and a spicy kick. This stamp can really use that. This parsnip stew is made in this way and still gets a special touch due to the paprika flavor of the chorizo.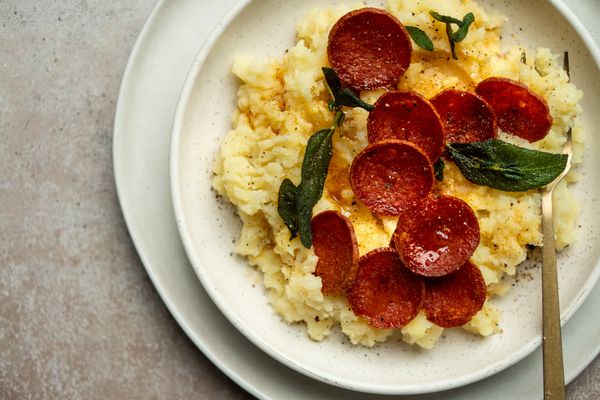 > To the recipe: Culy Homemade: parsnip stew with crispy chorizo ​​and sage
Tuesday
Can Taco Tuesday also be done without meat? Yes, with a can of young jackfruit you are baked. A super handy ingredient. Pulled jackfruit is very similar in texture and appearance to pulled pork. Without a shred of meat involved. On such a warm tortilla with a quick guacamole and a fresh Mexican  crema  , you don't realize for a moment that you are eating a fruit instead of pork. Give it a try, it's a really cool alternative.
> To the recipe: Culy Homemade: tacos with pulled jackfruit and chipotle
Wednesday
If you regularly make a piece of baked salmon with rice, you can give it a little twist with this recipe. We serve this salmon with gochujang (Korean chili paste) and honey with coconut rice and baby pak choi. Easy preparation, great flavors. That's how we like it. And by the way: we also regularly apply this method of quickly seasoning vegetables in a wok to other green vegetables. Think spinach or regular bok choy.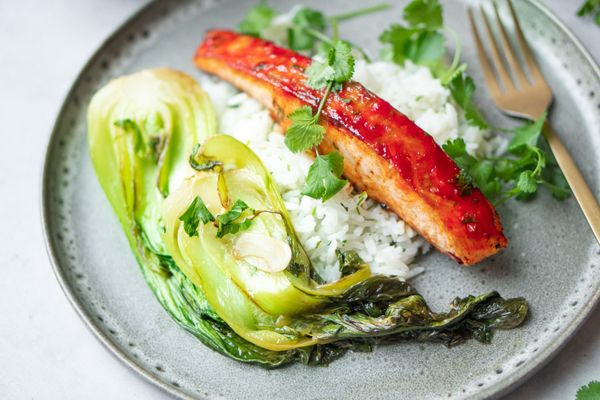 > To the recipe: Culy Homemade: salmon with gochujang and honey, coconut rice and baby bok choy
Thursday
Don't be put off by the ingredients list because we bet you already have most of the stuff at home. And do you have any leftovers the next day? Serve it with a piece of chicken or take it with you for lunch. This pearl couscous with cumin and fennel seeds is truly a dish for lovers of Arabic cuisine. It's in the sweetness of the dates, but also in the harissa , that spicy seasoning from North Africa. The perfectly boiled egg completes the dish. But if you eat vegan, you can of course replace it with crispy tempeh.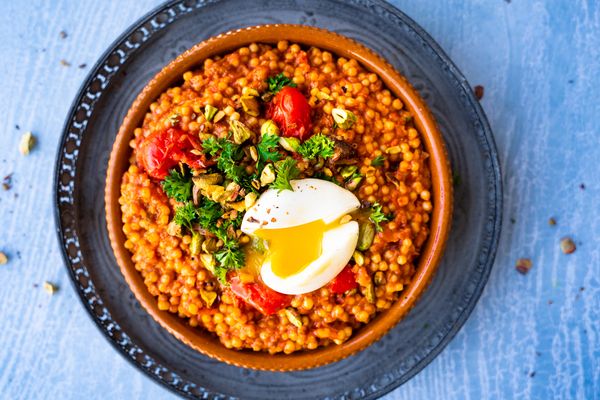 > To the recipe: Culy Homemade: spicy pearl couscous with tomato, dates, pistachio and an egg
Friday
A pizza, but made from aubergine. Doesn't that sound like two culinary dreams in one? We think so. Colette Dike came up with these delicious aubergine pizzas for her book ' De Nieuwe Winterkeuken '. Serve it with a fresh arugula salad, or serve it with other Italian delicacies as an aperitivo. Homemade pesto, fresh focaccia with rosemary, artichoke salad and a large glass of vino. Can we join?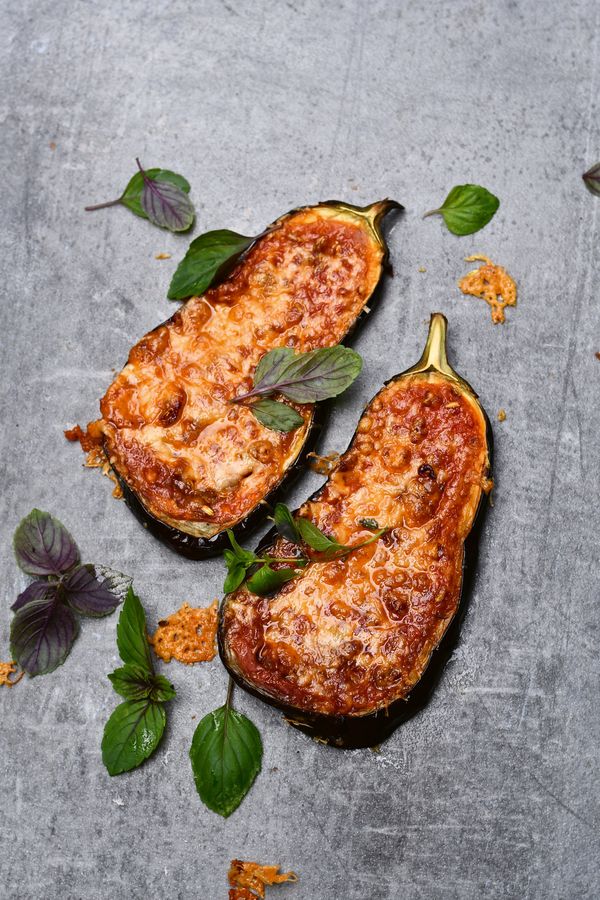 Saturday
Children to sports competitions, traffic jams with friends, workshops, events, shopping at the market: Saturday is our favorite day, but can also be terribly tiring. Soup is the cure. Admittedly: this dish may not look very exciting, but a chicken soup can still be damn tasty. This lemon and orzo chicken soup might just be our new favorite. The secret? A star anise with the chicken stock, we copied that from the Vietnamese who put this spice in their pho .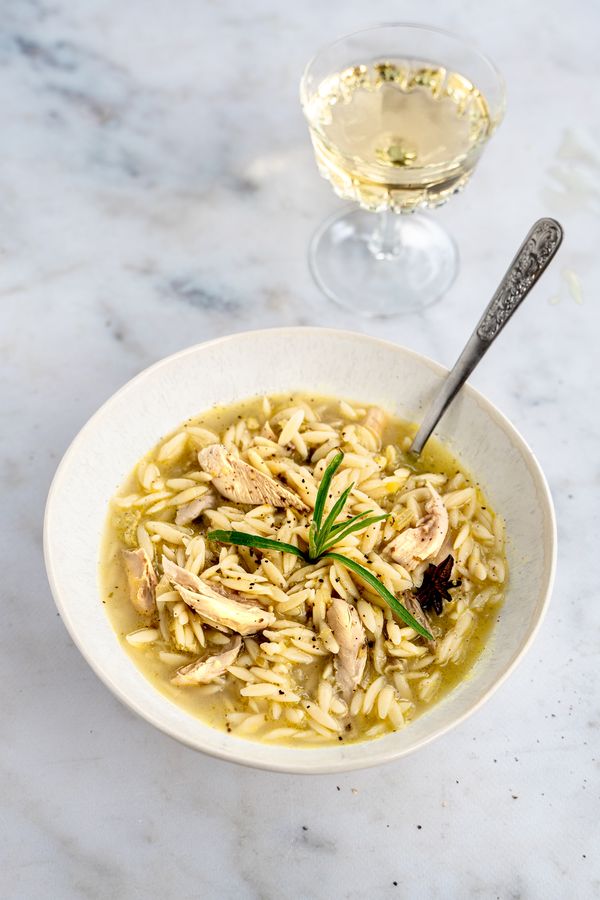 > To the recipe: Culy Homemade: chicken soup with lemon and orzo
Sunday
In 15 minutes you travel to Portugal (sardines!) and Italy (earpaste!). Is it the lemon slices simmering in the tomato sauce that do it? Or the orechiette, which absorb a lot of sauce due to their shape? Maybe the cherry tomatoes, which are even tastier with a pinch of sugar? It's probably a combination of all these factors together, but one thing is certain: this orechiette with sardines, sage and lemon is a permanent fixture in our regular cooking repertoire.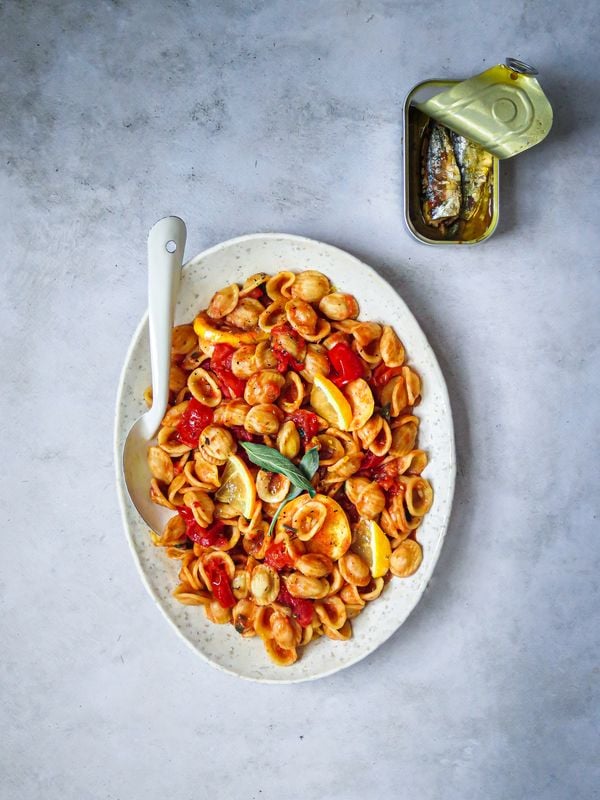 > To the recipe: Culy Homemade: orechiette with sardines, sage and lemon