In the past, cookbooks with vegan recipes were often quite dull and dull. Not anymore ! Because the key to persuading more people to make plant-based choices lies largely in exciting, new ideas. Fortunately, there is now a whole batch of cookbooks with vegan recipes that do just that: inspire. We list the coolest ones for you.
These cookbooks are vegan:
1. Vegan Japan Easy
Rarely have we been so enthusiastic about a vegan cookbook as Tim Anderson's Vegan Japaneasy. Tim has also written a small stack of other fun cookbooks, such as JapanEasy and the wonderfully executed Tokyo. And oh yes, he won MasterChef UK in 2011.
In his new cookbook you will find the most beautiful recipes from Japanese cuisine, which are also vegan. Browse through it and be inspired by all the possibilities.
> Tim Anderson's Vegan Japaneasy is on sale for €28.99 (English edition)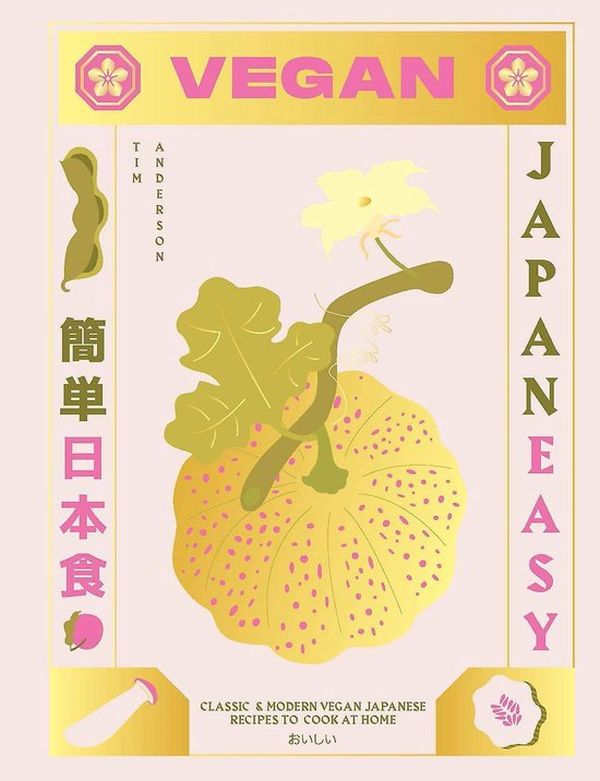 2. Vegan Baking Book – Dosia Brewer
Dosia Brewer has been devising recipes for magazines such as  delicious .,  Margriet  and  Seasons . Baking is her specialty. Remarkably enough, Dosia Brewer does not eat vegan herself. She does think that more vegan baking should be done, especially with a view to sustainability. But when she came to desserts in vegan cookbooks, she was always disappointed.
She decided to make a vegan baking book, with an emphasis on as much flavor as possible and without the classic heavy alternatives like nuts & dates. It turned out to be a great book for both vegans and non-vegans.
> You buy Dosia Bakt Vegan from Dosia Brewer for € 29.99.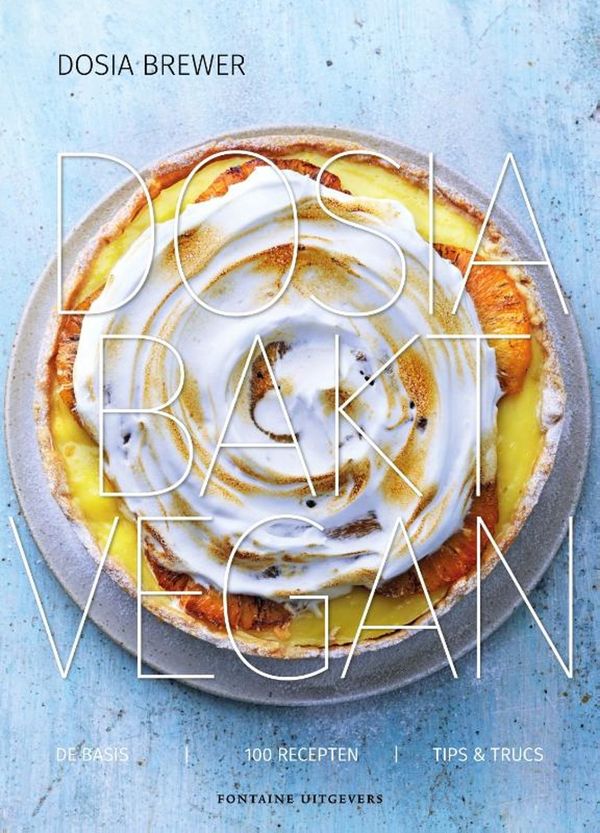 3. TLV VEGAN
With TLV VEGAN, Jigal Krant pays tribute to the extensive vegan scene in Tel Aviv. The city has become the vegan capital of the world.
Jigal previously won prizes with his cookbook TLV (The Golden Cookbook of 2018) and then delivered TLV The culinary city guide , with the best hotspots in Tel Aviv. In TLV VEGAN he translates that vibrant food scene into accessible, plant-based recipes. Did someone say vegan macaws …?
> TLV VEGAN from Jigal Krant can  already be booked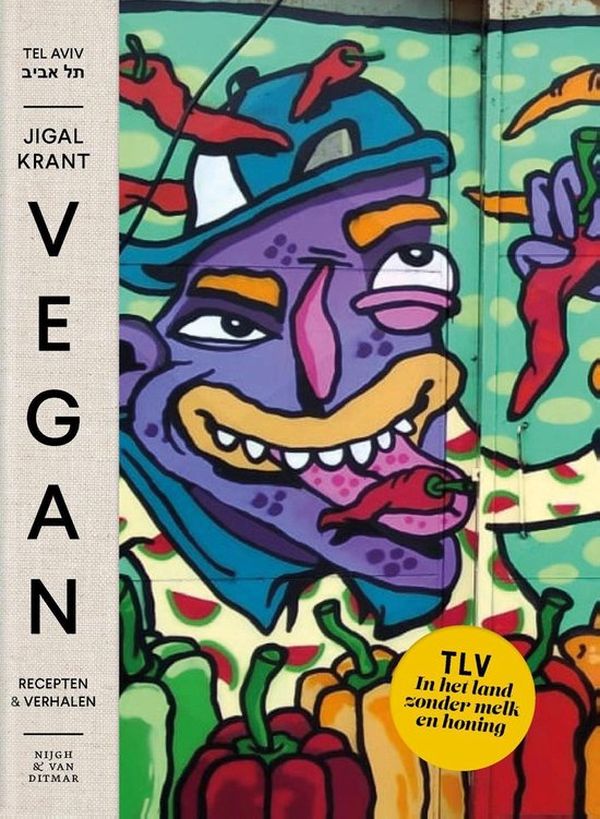 4. Vegan East
Vegan East is the work of Milou van der Will. You may know her from her killer female thrillers (her debut novel Red Light was named best female thriller of the year and sold over 10,000 copies), but she also makes killer dishes.
Vegetable, yes. She borrowed the oriental cooking skills from her Indian grandfather and father and makes, for example, 'no-ajam opor', 'meatless tonkatsu' and charcoal-roasted tofu satay. And vegan bacon cake.
> Vegan East by Milou van der Will will be published on August 25th and can already be reserved .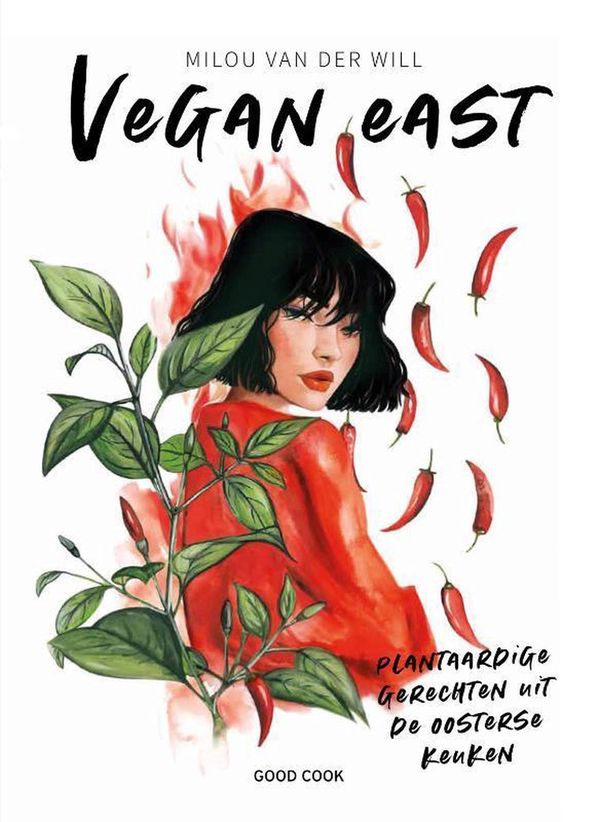 5. Asia of Meera Sodha
120 vegan recipes from Bangalore to Beijing is the description of this book, so it's not completely vegan. But with 80 vegan recipes, it should not be missing from this list. And also because Yotam Ottolenghi labeled this an indispensable cookbook. So: count out your profit.
Ottolenghi and Sodha are buddies in The Guardian: the English newspaper in which they both provide a food column; he with his typical Ottolenghi cooking style, she with 'new vegan' recipes. For her latest cookbook, she is inspired by Asian cuisines: from India to Indonesia, from China to Singapore and from Thailand to Vietnam.
> Asia by Meera Sodha is for sale for € 32,- euro

6. Vegan Party by Gaz Oakly
A Christmas cookbook with only vegan recipes? It exists. Gaz Oakly has already written several vegan cookbooks, but we think that he devoted an entire book to vegan Christmas recipes is the most special. Gaz took over the culinary baton from his father at the Oakly home for the holidays. Gaz: "When I became vegan, I had to step it up a notch. I didn't want to make my relatives feel like they were missing something."
He does this with recipes such as sexy Brussels sprouts, Christmas pudding and donut puffs. He also recreates Christmas classics in a vegan version, such as a 'roast' and vegan bacon. Not quite our thing, because we prefer to see Gaz doing cool things with vegetables. But if you want to convince die-hard meat eaters with vegan replacements of what they already know, you can do that with this book. And then just give us a portion of sexy Brussels sprouts.
> Vegan Party by Gaz Oakly is for sale for € 19.99