We already had De Sambalman (the famous Rotterdam Mr. Mau who unexpectedly shows up with a case of sambal when you sit on a terrace), but we also have a real sambal woman. Because the Amsterdam Robin Soraya makes the most delicious fresh sambals and chili oil under the name De Samballerie. Culy is a fan.
The Samballerie
Sambal with hot Carolina Reaper (the hottest chili pepper in the world) and the Trinidad scorpion (the number two), Madame Jeanette sambal or hot chili flakes that get a score of five (out of five!) flames: The Samballerie is not for the faint of heart! What it is: the mecca for anyone who likes a little spice in their food.
And taste by the way. Because in addition to spicy, sambals and other spicy seasonings also add depth to a dish. Whether you add them to a (peanut) cheese sandwich, to your nasi goreng, stir them through your butter (great on a warm corn on the cob!) or dip your prawn crackers in it.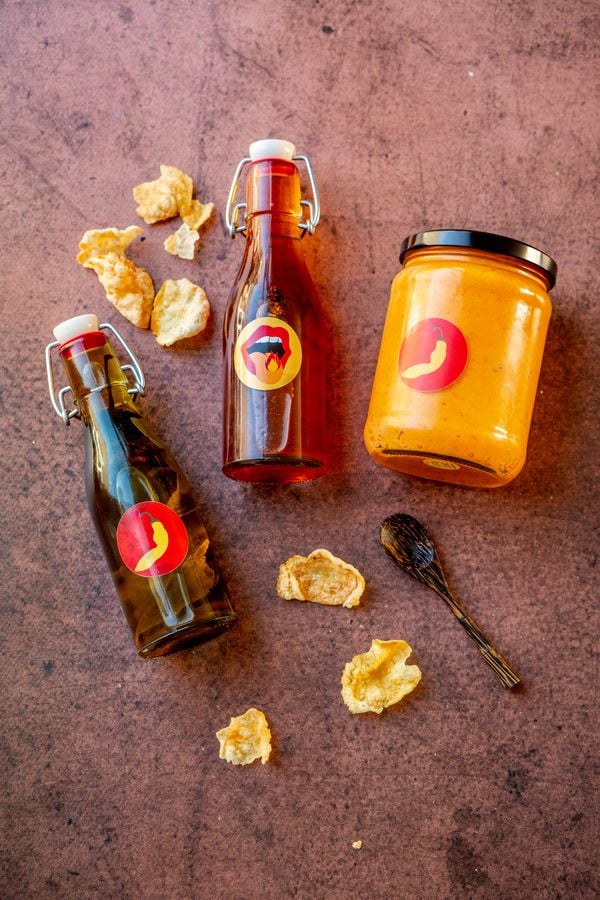 Super fresh sambal
In the webshop of De Samballerie you will find super fresh sambal, without preservatives. Robin learned to make these from her Indian grandfather and grandmother. It's all about sambal "as sambal is meant to be", according to our sambal lady.
From sambal oelek and badjak to mango chutney (extra hot) and from Madame Jeanette sambal to a fresh jalapeño lime sambal: there is a suitable spicy fix for every sambal fanatic. Each variant has flavor notes and if you like it extra spicy, De Samballerie will gladly add a little extra chili pepper.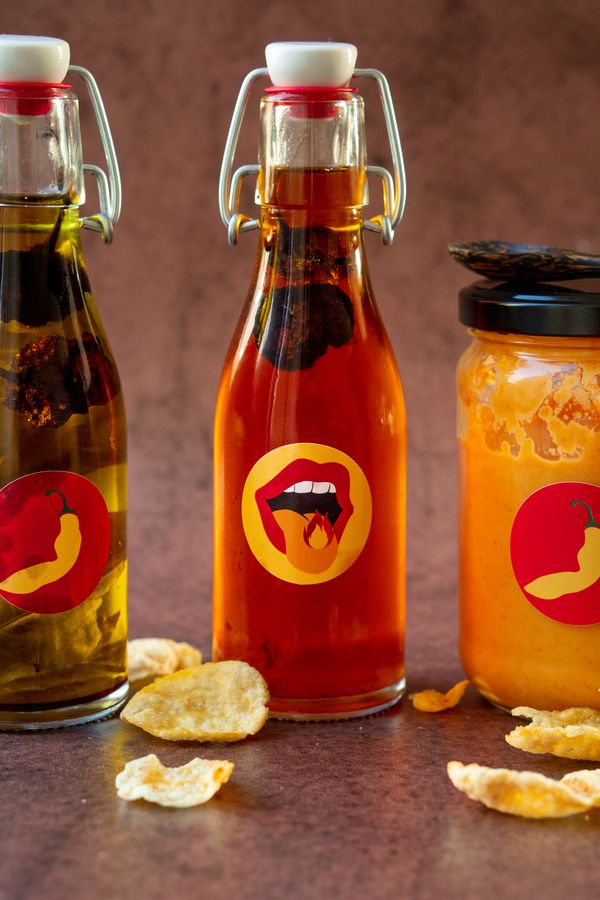 Thai basil oil
In addition to the fresh sambals, we also find the chili oil very tasty. The Carolina Reaper oil, for example, is the ideal spicy seasoning for your pizza, and the Thai basil oil (with a surprising hint of cinnamon) goes great over a mango salad or creamy burrata.
For more information or to order, visit desamballerie.nl.