Thinking about what to eat every week can be quite a challenge. To ensure that you do not put the same dishes on the table every week, we are happy to inspire you with handy weekly menus. This week we show the versatility of tofu . The different preparations provide different flavors and structures. A whole week of recipes with tofu ? You will see: one dish is even tastier than the other.
Need more inspiration? View all weekly menus!
Monday
We believe that everyone should have eaten mapo tofu at least once. The dish from Sichuan is a unique flavor bomb that will stay with you for a long time. We prefer to eat it super spicy, as it is intended. If you find that a challenge, reduce the amount of Doubanjiang to taste. Also very tasty with silk tofu , by the way.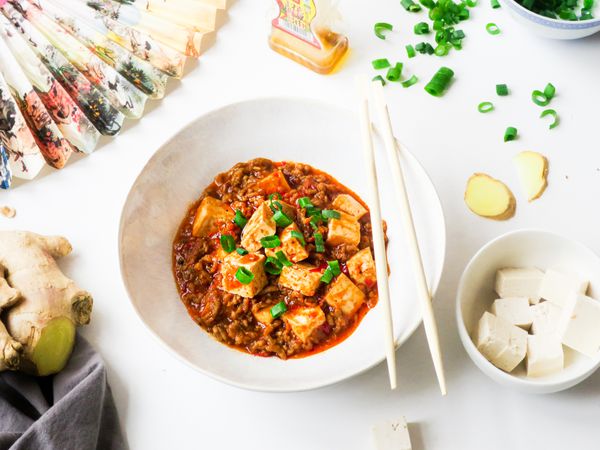 > To the recipe: Culy Homemade: Mapo Tofu (for those who can't be spicy enough)
Tuesday
You can wake us up for hoisin sauce . So we set to work with a dish that is not only very tasty, but also healthy and super easy and quick to prepare. Because it combines perfectly with tofu, these wraps will of course have a place in this weekly menu packed with tofu recipes.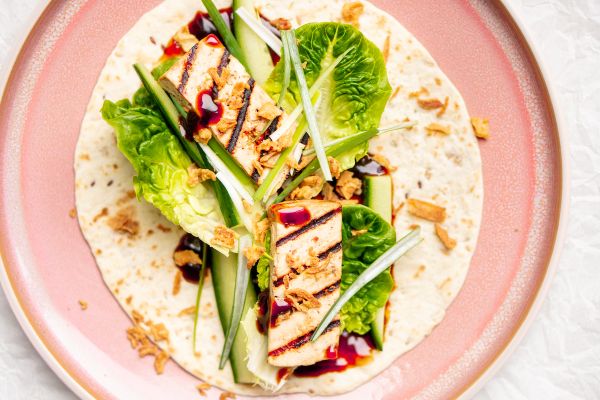 > To the recipe: Culy Homemade: healthy wraps with grilled tofu in hoisin sauce
Wednesday
Ramen needs no introduction, it seems to us. For good ramen, it is important that you build up as many layers of flavor as possible. And that's exactly what makes these miso , pumpkin, and tofu ramen so delicious. Do you want to make it completely vegan? Then omit the eggs.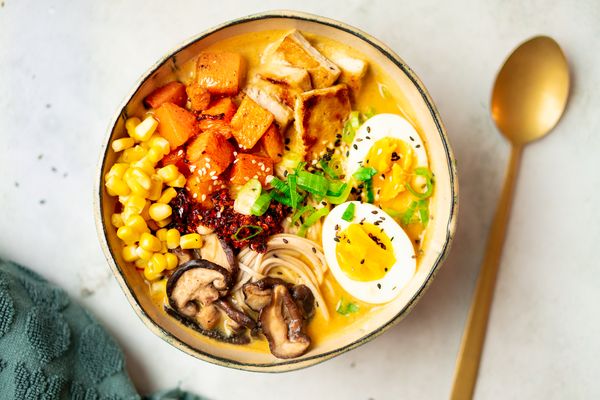 > To the recipe: Culy Homemade: delicious vegetarian ramen with miso, pumpkin and tofu
Thursday
Tofu in a tray bake? Yes, of course. This color spectacle with the tastiest piri piri sauce ever is perhaps the perfect dish for a culinary summer evening. Just that infused tofu: be careful because there is a serious risk of eating, you don't want anything else.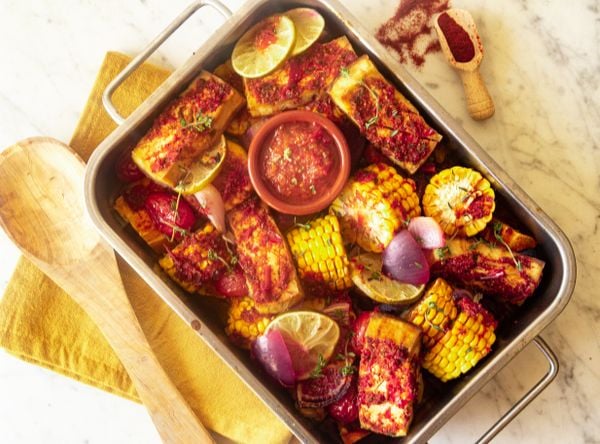 > To the recipe: Culy Homemade: Vega(n) piri piri traybake with sweet potato, corn and tofu
Friday
Comfort food with tofu: Another proof that tofu is more versatile than you might think. This massaman curry makes your daily worries disappear like snow in the sun. Our tip: make a heap and freeze it for comfort emergencies.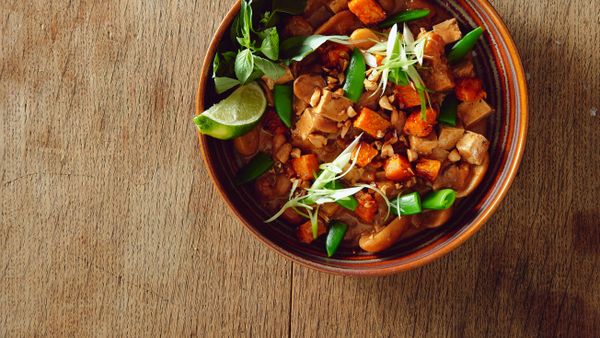 > To the recipe: Blue Monday recipe: massaman curry with pumpkin and tofu from London Loy
Saturday
The bible of Indonesian cuisine : a cookbook that we can recommend to everyone. So it's no surprise that this recipe for tahu telor is one that is at the top of our favorites list.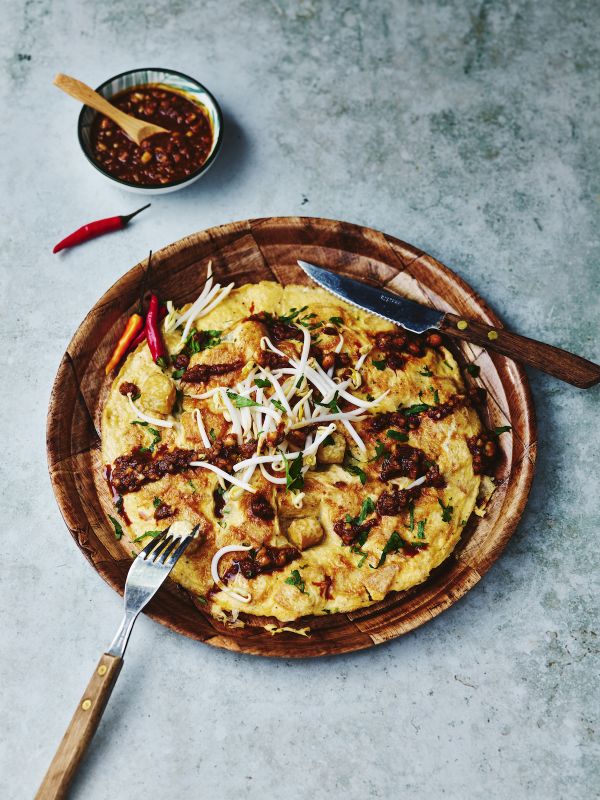 > To the recipe: Indonesian tofu omelette with peanut sauce (tahu telor)
Sunday
For laksa you can wake us up. The soup based on a spice paste and coconut milk has different variations, depending on the region. Laksa is mainly found in Malaysia, Indonesia and Singapore. For this weekly menu with tofu recipes we have selected a copy with -yes- tofu for you.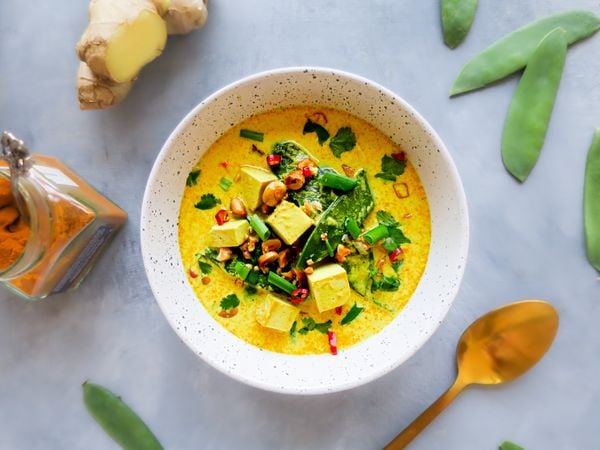 > To the recipe: Culy Homemade: vegetarian laksa with tofu, snow peas and peanuts