Thinking about what to eat every week can be quite a challenge. To ensure that you do not put the same dishes on the table every week, we are happy to inspire you with handy weekly menus. It is clear that spring has arrived. And let spring and its product range be perfect for a week full of tasty pastas. That's why this week we've rounded up some light pasta recipes that you can put on the menu all spring long.
Need more inspiration? View all weekly menus!
Monday
We pack up on the first day of the week. How? And papillotte of course. A pasta with salmon, lemon and – now comes 'ie- rosé. Yes, so do not empty the bottle completely, but also keep a glass for this spring-worthy pasta.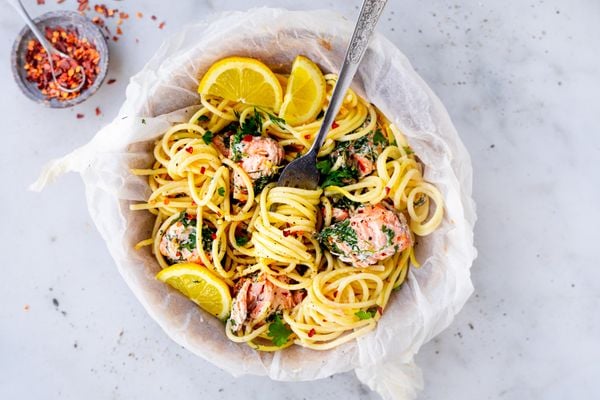 To the recipe > Culy Homemade: pasta en papillotte
Tuesday
Orzo is perhaps the type of pasta of the moment and a success at every dinner party. What exactly is it? You can read that here . And the moment, that is now spring. We ate it in the winter with meatballs ; for spring we opt for a salad variant with artichoke, fennel and dill.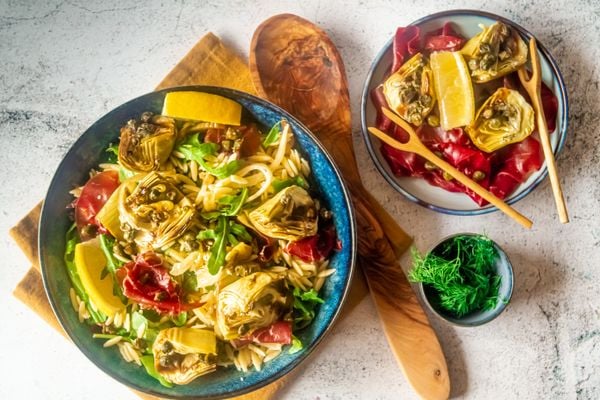 To the recipe >  Culy Homemade: salad with orzo, roasted artichoke and fennel, bresaola and dill
Wednesday
No spring recipes without a pasta Primavera. Because what's in a name . In the spring we prefer to eat asparagus with some regularity . And for this typical spring pasta, we go for the green variety. Add peas and Parma ham to that and you know: spring can officially begin.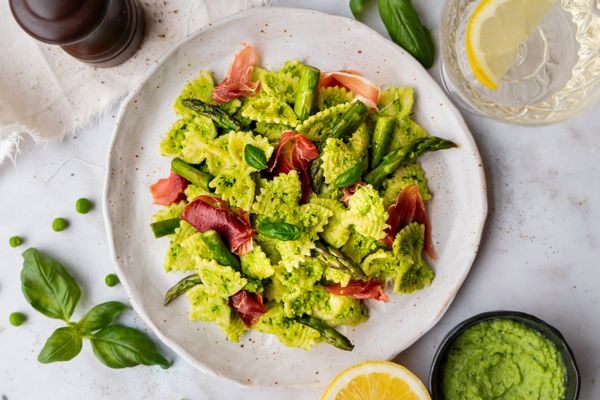 To the recipe >  Culy Homemade: pasta primavera with green asparagus, pea cream and Parma ham
Thursday
Pasta with crab and fennel? Yes please. And especially in the spring. Go big when you have a little more time, by getting started with a whole crab . Or go for a can of good quality crab. Extended or the fast version: this version by Samuel Levie is worth repeating in any case.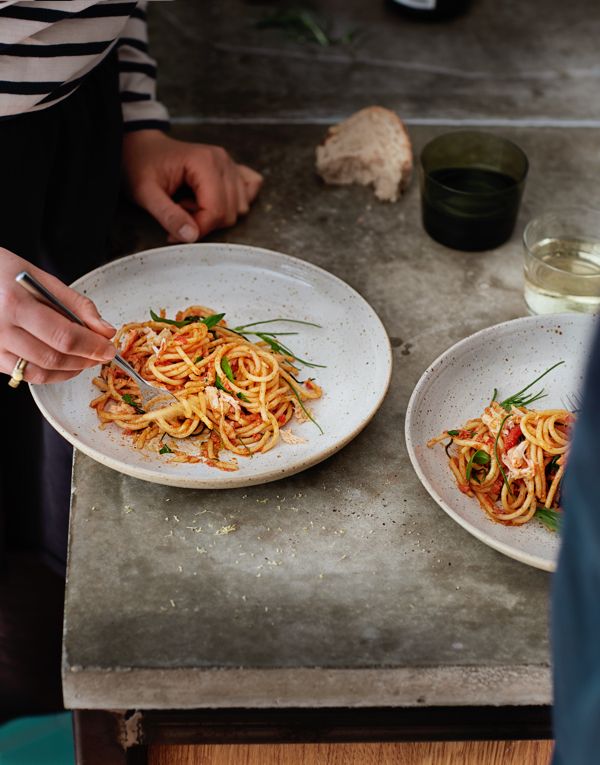 To the recipe > Pasta with crab and fennel
Friday
When we think of spring, we quickly think of a picnic: after all, those first rays of sunshine require a blanket in a patch of grass. And of course that includes a good meal . A pasta salad , of course. But how about this pasta pie with tomato, 'nduja and pecorino?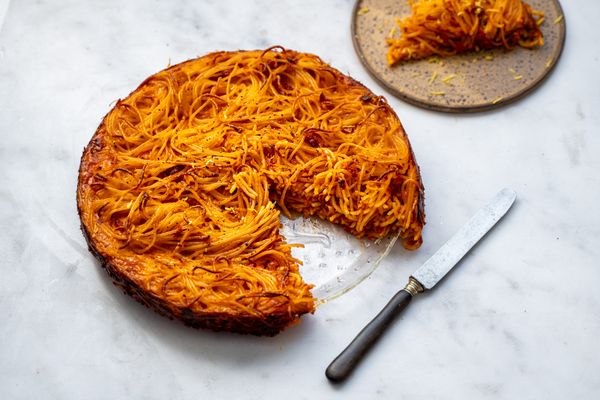 To the recipe > Culy Homemade: torta di pasta with 'nduja, tomato and pecorino
Saturday
Colorful spring calls for colorful dishes. And then comes completely right in this bright pink pasta with beetroot, feta and dill. It doesn't get any easier, nor does it taste better.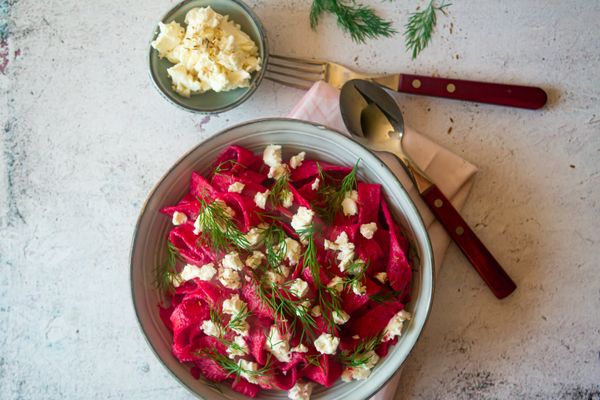 To the recipe >  Culy Homemade: quick pasta with creamy beets, feta and dill (on the table in 5 minutes!)
Sunday
Pasta in the spring? Of course you can also do that with a smoky aubergine . So get started. In combination with walnuts, lemon and parsley, the aubergine forms a pasta that can go straight onto your favorites list. In any case, we are happy to attend.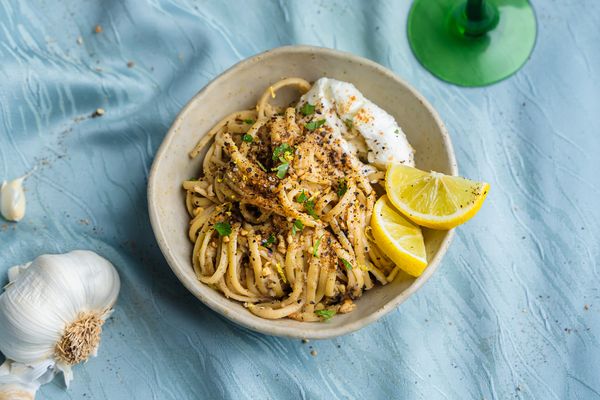 To the recipe > Culy Homemade: pasta with smoky aubergine sauce and walnuts