The Culy editorial team participated in the National Week Without Meat and Dairy all week. What have we learned from this? That – if you are just a little creative and immerse yourself – there are a lot of amazing vegetable dishes, which you can enjoy at least as much as a non-vegan dish. To underline that once again, we share our stories about the most special vegan dishes we ever ate.
Special vegan dishes
From a vegan menu prepared by Japanese monks to tasting a (vegan) roti for the very first time, these plant-based dishes blew our socks off:
Vegan menu from Japanese monks
Culy's Auke: "A few years ago I made a tour through Japan, obviously planned around the theme of food. And that was one big highlight. Such as, for example, ramen with duck so rich in flavor that I wanted to press my face into it, a different onigiri for breakfast every morning, fresh cold soba noodles that I still dream about at least once a week and an izakaya where only all parts of the chicken were served (yes, raw too).
I also stayed a few nights in the monastery, between the mountains and with monks. There we were served an entirely vegan menu in the morning and evening, prepared by the monks who lived there . Miso soup with tofu, vegan tempura of all kinds of vegetables and fermented beans. In addition to being very tasty, it is also impressive to see. Because of the bright colours, the different preparations and the minimalist presentation."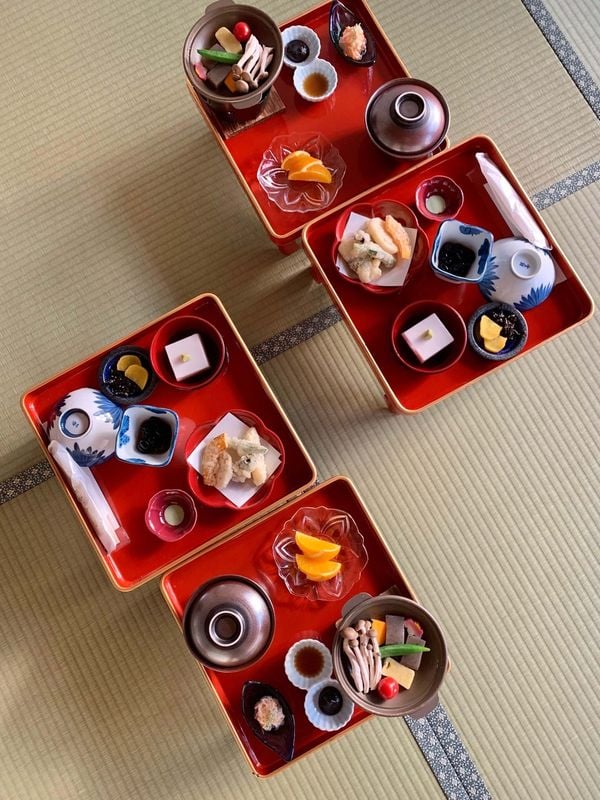 vegan roti
Culy's Winnie: "I could now highlight dishes from my most special star meals, such as the ingenious salty macaron with beetroot and ponzu that I ate at Obsidian, or a tiny cone filled with licorice, tomato and picalilli sorbet as an amuse-bouche at a spectacular dinner at FG Restaurant. All super tasty of course, but what else do you expect from star chefs?
Funnily enough, the moment I ate roti for the first time impressed me at least as much. When I moved to Amsterdam three years ago as a Fleming, a world of exotic flavors and dishes opened up to me .
The roti from Ram's Roti , for example , was completely vegan when I first came into contact with Surinamese cuisine. Crispy pieces of marinated tempeh, tender pieces of pumpkin, spicy curry potatoes, relentlessly spicy Madame Jeanette… I couldn't believe I had missed this all these years. Three years later, that same roti is still a staple on hungover or bad days. And trust me: at such a moment no star meal can compete with that."
Spontaneous vegetable Christmas dinner
Culy's Sophie Fleur: "I had already given up hope for a culinary Christmas. My parents had covid, the city was closed and we didn't have a backup Christmas plan. And then this: whether I came to eat eight courses with matching wines from Zuiver ?
A spontaneous app on Monday resulted in my best vegan dining experience . All dishes were completely plant-based: from the carrot lox on a latke, the scallops from eryngii, to the tarte tatin with apples and thyme. The dishes were playful—hello, shrimp cocktail of fried mushroom nuggets—with a nod to the classics—pumpkin roast—but also terribly skillful. Because pulling a complex vegetable gravy is a profession in its own right.
Was one dish tastier than the other? No, this was a total picture, a gesamtkunstwerk that we will be talking about for years to come."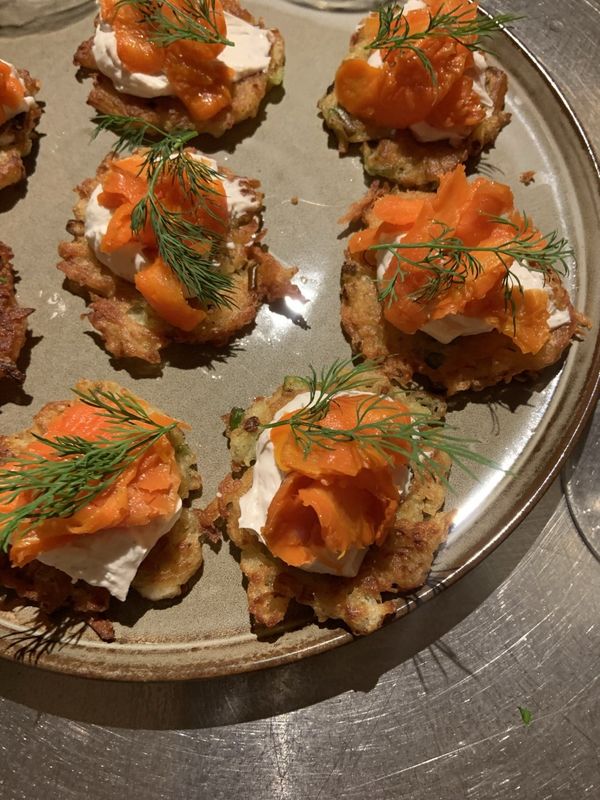 Truffle risotto with oyster mushroom and dill
Culy's Kim: "A vegan dish that really stuck with me is a truffle risotto with oyster mushroom and dill. Made together with a friend, we like to cook recipes from the Instagram account Stuko Recipes together , such as this risotto.
The original recipe is not vegan by the way, but we have left out the cheese and butter. The result was wonderfully creamy, with that peculiar musky taste of truffle. The oyster mushroom also gives it a nice bite. Really that comfort food for a day when you are tired or when you just really want to enjoy yourself ."
Vegan omakase menu
Culy's Nancy: "At restaurant Taiko in Amsterdam I ate a vegan omakase menu that completely stunned me. In Schilo van Coevorden's restaurant, chef Hugo Engels (he still worked there at the time) conjured up eight courses that were both insanely refined and incredibly powerful in taste.
I think it was the build-up that struck me the most, as I was still enjoying a fantastic 'Iced tom kha yen', a kind of green curry soup with avocado ice cream, mango, cashew nuts, (dried) black beans and Thai basil ("as if you could summarize the entire Thai kitchen in one dish" I wrote about that at the time) when the next course – a Shanghai bao bun with black garlic and chili oil – suddenly felt tears welling up. After that overwhelming taste bomb of a green curry, there was suddenly that incredibly comforting, soft bao bun.
I often get a helping hand from that feeling of being emotional when the food is so insanely good that it touches me. As before at restaurant Riff in Valencia and Blanca in Brooklyn, New York. Just like those experiences, this vegan menu will always stay with me."
> Got an appetite? we get it. Here you will find all of Culy's vegan recipes on one page.