Every country has one or more drinks that the residents are proud to serve, or even make themselves. So is Greece. Yet we often hear about the confusion between raki and ouzo: because what exactly is the difference, which is the strongest and which is the one with aniseed?
Crete
We wrote earlier about the tastiest dishes that you can find in Crete , drink is just as important there. For example, at almost every hospitable taverna we were served a tray with a carafe of homemade raki. Incidentally, we even heard a statement that raki in Crete is even cheaper than water, with just a different effect.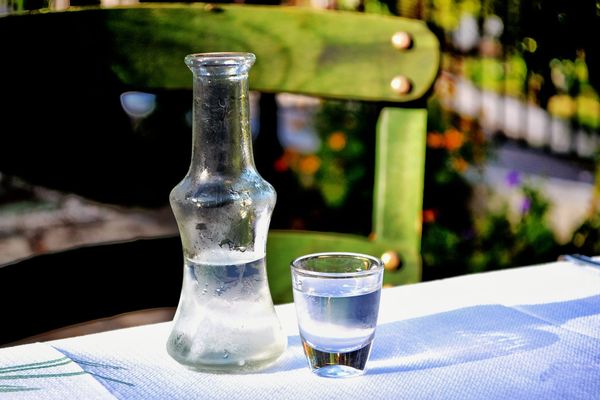 Raki vs. ouzo
Some confusion: because on a previous trip to another location in Greece we were offered ouzo in the same way. And didn't raki have that typical aniseed taste? We went to investigate. It turns out that one raki is not the other.
Turkish raki
First of all: raki is made from the remains of the grape harvest and anise. The drink contains around 40 percent alcohol. It was widely drunk in the Ottoman Empire and today is mainly found in Turkey. It is often diluted with water, giving it a cloudy white color. Fun fact : the combination of the high alcohol percentage with the anise ensures immediate crystallization when adding ice, which is why cold water is added instead of direct ice.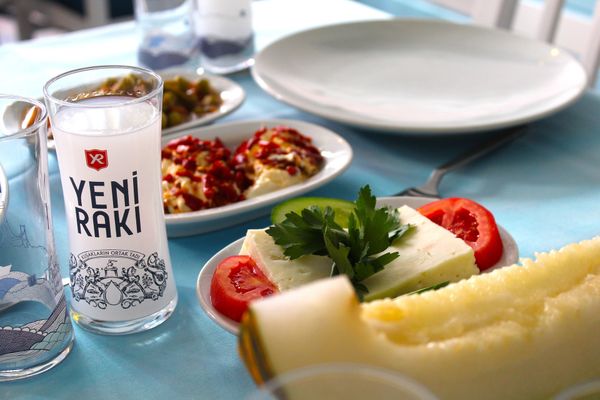 Cretan raki
In Crete, their famous tsikoudia is also called raki. However, it does not contain anise, but does contain other seasonings such as cinnamon or honey. Yet this raki is not very sweet either. This version is also available under different names in other parts of Greece.
Greek ouzo
Ouzo can only be called ouzo in Greece and was declared the national Greek drink in 2006, allowing only products from Greece and Cyprus to name the drink. The drink started its rise when absinthe was banned. Ouzo is therefore a bit the light version of this: sweeter than raki and with a predominant aniseed taste . Real ouzo is always distilled in copper stills, with spices such as aniseed, but also fennel, cardamom or star anise added at the end.
Conclusion
Ouzo is only available in Greece, has a sweeter taste and is therefore more comparable to, for example, the taste of Italian sambuca or French pastis or pernod . Raki is mainly found in Turkey, less sweet and therefore more like grappa. Both can be drunk with cold water and therefore get that cloudy look. And that in Crete they give the name raki to their tsikoudia, that's just a bit confusing. But since it has more similarities with raki than with ouzo in terms of taste and production method, it is also understandable.