Thinking about what to eat every week can be quite a challenge. To ensure that you do not put the same dishes on the table every week, we are happy to inspire you with handy weekly menus. It won't be really cold next week, so we will of course adjust our menu to that. That's why a light and fresh weekly menu from 11 to 17 July.
> Need more inspiration? View all weekly menus!
Nice for afterwards: these ice creams with elderflower syrup and strawberries.
Monday
Pasta salads boring? Didn't think so. As long as the dressing is tasty and the ratio of pasta/other ingredients is in balance, we will eat our plate empty. As with this summery example, with blackberries, crunchy nuts and balsamic dressing.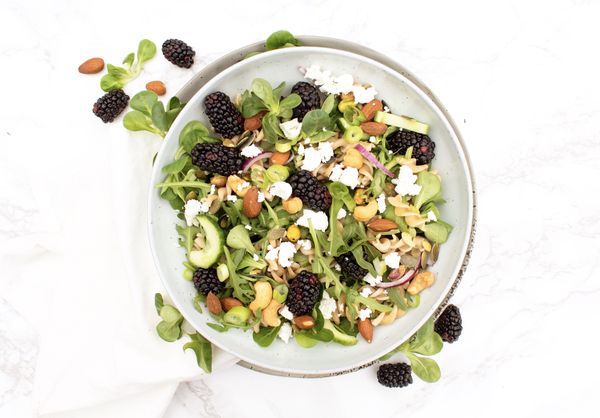 > To the recipe: Fresh pasta salad with blackberries and roasted nuts
Tuesday
Curries are a success all year round. If we opt for somewhat warming specimens during the colder months, in the summer we prefer it nice and fresh, richly spiced and richly filled. Serve with some naan and a good dollop of yogurt for a subtle acidity.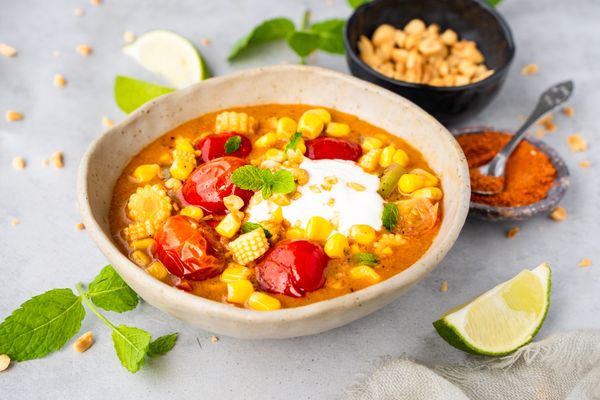 > To the recipe: Culy Homemade: summer curry with corn, tomato and tamarind
Wednesday
Make it easy on yourself on Wednesday with an omelette. Because that can also be done in time during dinner. This green specimen is also very healthy because of the herbs, avocado and other vegetables. So child can do the laundry. Especially with these tips .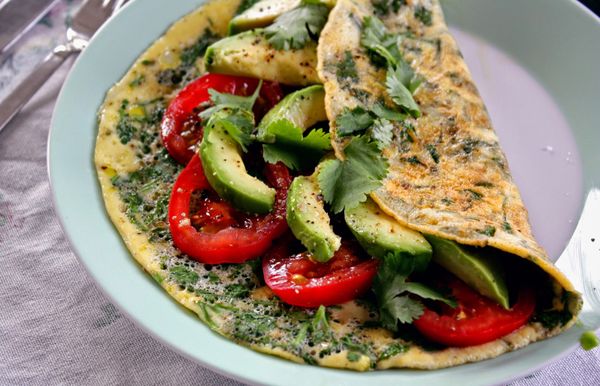 > To the recipe: Summer omelette with coriander, avocado and tomato
Thursday
A bowl that not only looks fantastic, but is also a bomb full of flavour. We prefer to eat this bowl with crispy tofu both for lunch and in the evening. Small warning: major over-eating hazard. So make enough for the next day.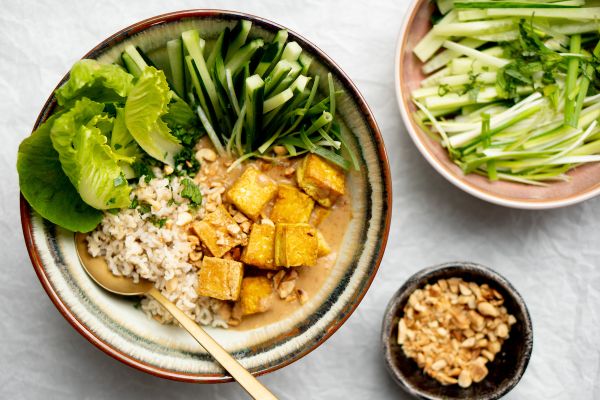 > To the recipe: Culy Homemade: fresh Thai satay bowl with crispy tofu
Friday
We just can't get enough of those bowls, so on Fridays we like to sit on the (garden) bench with an Italian copy on our lap. One that has everything your summer heart desires: burrata, pesto and mortadella. Everyone ready? Spoon.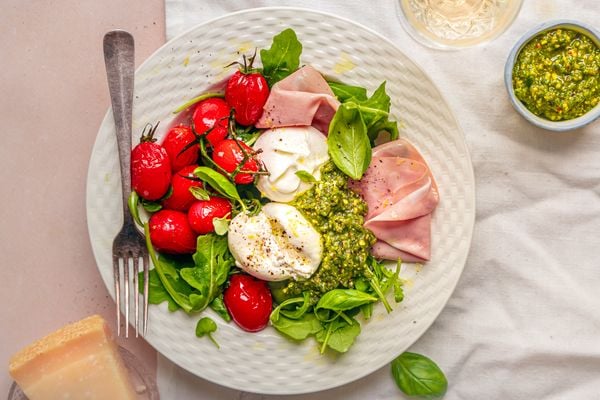 > To the recipe: Culy Homemade: burrata bowl with mortadella, pistachio pesto and tomato
Saturday
On Saturday we go to the market for a portion of kibbeling. And with a Japanese twist. The sticky sauce, some addictively tasty furikake and the crunchy vegetables make this an ultimate hit – also among the children.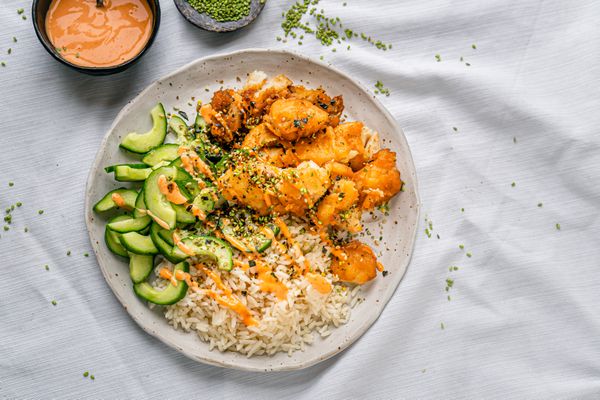 To the recipe: Culy Homemade: kibbeling with a Japanese twist
Sunday
Smoky eggplant, dill and yogurt? Just sweep us up. In this dish you will find absolutely everything we need during a summer day: fresh herbs, a smoky taste, fresh yogurt and airy couscous. A perfect end to a weekly menu as fresh as this one.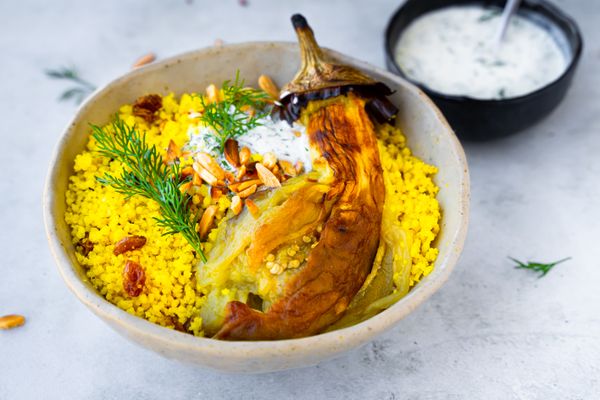 > To the recipe: Culy Homemade: couscous salad with curry, smoky aubergine and dill yoghurt