While we often tend to turn to salads and ice-cold water in warm weather, there are plenty of others – warmer ones! – countries that do things differently. Because everyone sometimes wonders what to eat on a hot day, we have listed all the fables and facts for you here. Bring on those summer days!
First the facts in a row about what heat does to a body: it demands a lot. Which in turn manifests itself in sweating a lot, having little appetite and often feeling a little less energetic.
Now there are a few fables that logically arise, but which we would like to disprove. In other words: eating and drinking in warm weather, the do's and don'ts.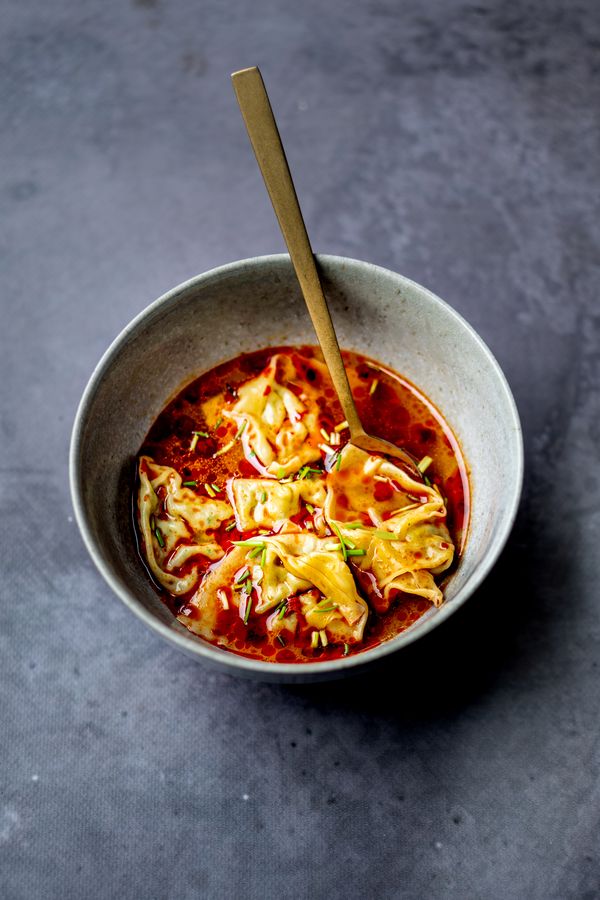 Eating and drinking in hot weather – what doesn't work?
Saltier food
You would think: you sweat, so you lose salt, which has to be replenished. Nothing could be further from the truth: for a salt deficiency you really have to put in a lot of effort. That one slice of cheese that you normally ate anyway, straightens things up again.
Lots of protein
Also quite logical when you think about it: protein makes your body work. It takes more work to break this down than lighter options. And the result: your body heats up. So the heat is coming: save that egg salad or piece of meat for a cooler day.
Drink carbonated
This one comes with a small sidenote . Because yes, drinking is important during a hot day to keep your moisture level up. And that is also possible with soft drinks or water with carbonated juice. But – as we read in the Volkskrant – your brain keeps an eye on this level and generates a thirst stimulus when things plummet. And let carbon dioxide distract those receptors. The result: your brain indicates that you are no longer thirsty.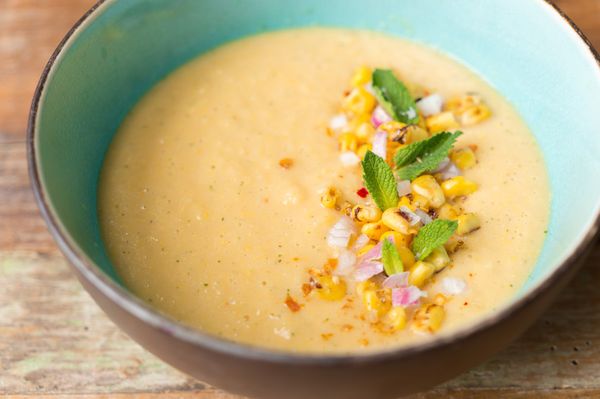 Eating and drinking in warm weather – what does work?
On to the actions we can take. In addition to drinking enough fluids.
Food with a high moisture content
A small bargain, but we'll mention it anyway: if you don't drink enough, you can also ingest part of it via jet food. Think of products such as watermelon, cucumber and spinach. But soups are also ideal. Do you get drowsy just thinking about a steaming bowl of soup? Then go for a cold gazpacho, for example.
Spicy food
Spicy food is the norm in hot countries like Mexico or Indonesia. And that may not sound very logical at first, since you already get warm when you think about hot peppers. But it really is. For example, we read the following on Nu.nl : "A spicy curry as an evening meal may sound a bit strange, but in many tropical countries that is very normal," says sleep expert Winni Hofman of Somnio. "Spicy food makes you sweat, and that cools your body." So come here with that sambal.
salads
Actually a continuation of the previous point: salads are not only appealing because they can be cold, but also because most ingredients often consist of water. View our summer-proof copies here .
Hot drinks and soups
Plenty of people won't look very happy when you serve a steaming noodle soup with a cup of tea, while you sweat away under an umbrella in 38 degrees. Still, you'd better eat it. Why? It's like taking a cold shower during warm weather or – unfortunately but true – that one rocket from the freezer: it feels great for a while, but your body has to work harder to get up to temperature. Which creates more heat.
Coffee
Too surprising not to mention: it is often said that coffee extracts moisture, but in the heat you can go ahead with several cups a day – if you feel like it. A coffee-rich start to the day even contributes to a good moisture balance .