For the sake of convenience, we have assumed that the baguette needs no further explanation.
fougasse
If one loaf of bread could pass for a painting, it is certainly the fougasse . Almost too pretty to eat, but just do it anyway. The flat bread comes from Provence and is recognizable by the large holes.
A little swearing in church probably, but the bread is also called the focaccia of France. Not very suitable for investing, but for dipping. Try it for yourself with this recipe .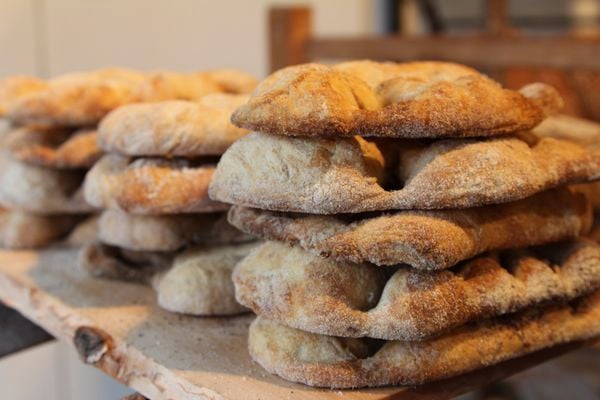 pavé
Airy, often somewhat darker in color and recognizable by its square or rectangular shape: pavé. The rustic bread is mainly eaten in the southern Provence and in the northern Ardennes. The thick crispy crust ensures that the bread stays tasty longer than, for example, the baguette .
Batard
An elongated rounded loaf that is wider in the center than at the ends. Nice detail: the name is derived from 'bastard': referring to a 'failed' baguette, in terms of shape. Originally a baguette , which also explains a lot about the original taste. Now also available in several (sourdough) variants.
boules
Boule goes a bit further back in history than the aforementioned bâtard. The shape is exactly as the name suggests: round. It has been part of the regular assortment of the French baker for centuries, so it is not surprising that they were renamed boulangeries .
A boule is often seen as one of the easiest French loaves to shape.
Pain de Campaign
After the baguette the most popular bread in France. One that really only needs butter and a little salt. This country bread is rustic with an open structure and a firm crunchy crust.
The slightly sour taste is due to the mix of wheat flour with rye, originally only with sourdough, nowadays often in combination with yeast.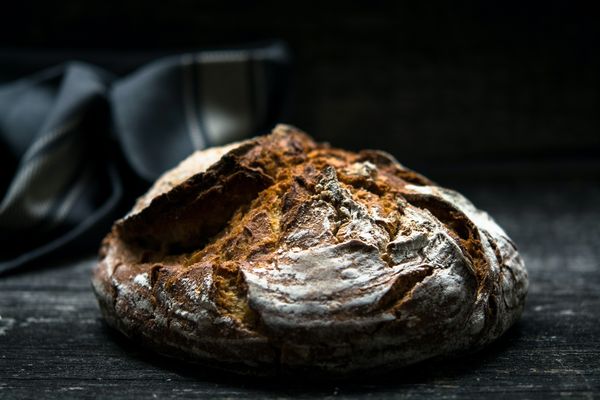 Got an acute craving for all these French breads? At these bakeries there is a good chance that you can immediately take the above copies home with you.