Nice, those crispy fresh baguettes, gougères and chouquettes during your holiday in France. But also impossible to conjure up from your suitcase in just as squeaky fresh condition when you get home. Fortunately, there are plenty of other culinary souvenirs from France that do survive the trip. For these products, we love to take an empty suitcase with us on holiday.
7 x culinary French souvenirs
If it is up to us, we prefer to walk daily through one of the many hypermarchés. These Disneylands for the stomach provide new surprises every visit. Forget the alleys and boulevards with tourist souvenir shops, because you can also easily load your suitcase in the French supermarket.
salted butter
No more than usual in France: a baguette with only a layer of salted butter. But that has to be really good salted butter, with those subtle salt crystals in it. Imagine yourself in salted butter heaven in every hypermarché, in the Netherlands the offer still leaves something to be desired. So take it with you. Tip that we followed after advice from Mara Grimm: the copy of Le Gall is also a great option.
Canned fish
Delicious, those canned anchovies and tuna from De Appie, but we prefer to get the real stuff from other countries such as Portugal, Spain or – yes – France. Good sardines, for example, delicious in a pasta, a salad or simply on toast, with a cold wine on the side.
hard cheese
Are you the lucky owner of a cool box or bag? Be sure to stop by the cheese department or fromagerie. Well, the real walking stinkers may not be a very good idea as a co-driver of a car ride of about eight hours. But harder cheeses like Comté or Mimolette can be brought home fairly odor-free.
Creme fraiche
You probably don't really think about it when you pull another jar of crème frache off the Dutch shelves. Until you taste the French version. Crème fraîche d'Isigny , for example, from an area in Normandy known for its high quality butter and cream. So in the suitcase.
mayo
In the dairy category, we also like to shuffle past the mayonnaise shelf. We are now more spoiled than we used to be in our regular supermarket – read all about the best mayo from the supermarket here -, but the French can of course also enjoy it. We can't get enough of the sour ones. A version with extra mustard is something that is more difficult to obtain in the Netherlands.
Meat
A fairly broad term, meat. But in the culinary souvenirs category from France, we are referring to preserved items such as confit de canard or rillette. Guaranteed that it will open immediately when you get home.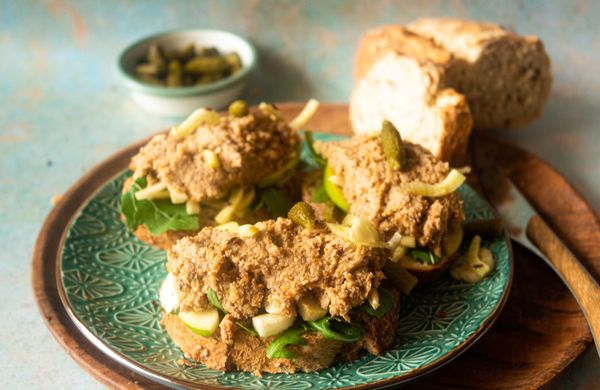 And also…
Perhaps a little less culinary, but just as important: the chips. Check out the French versions with – of course – all kinds of specific cheeses, but also those with roasted chicken. Anyway, a nice topic for conversation.
Finally: not immediately very culinary, but handy: if you are in that French supermarket, take some toilet rolls in pastel shades with you. Brightens up that little booth a bit.