'The Great  Bloody  Mary  Book' by Ketel One Vodka was recently released. This book contains 30 divine  Bloody  Mary recipes, originating from 30 top bartenders from Rotterdam and Amsterdam, such as Tess Posthumus (best female bartender) and Ben Lobos (best bartender in the Netherlands 2018). We can share a recipe from the book with you: a nice cocktail for the evening or as a hangover remedy in the early morning. And very suitable for Halloween …
Ingredients
For 1 Bloody Mary:
50 ml Ketel One Vodka

60 ml spinach juice (bottom)

40ml Beetroot Shrub

5ml Spice Solution

10 ml Citric Acid Solution (see recipe)
For the spinach juice:
400g spinach

150g coriander

1.5 jalapeños, without seeds
For the Beetroot shrub:
200 grams of red, fresh beets
For the Spice Solution:
20 ml soy sauce

4 grams ground black pepper

Red wine vinegar
Also needed:
Coriander leaves, for garnish

rock glass
Ben Lobos – the best Dutch bartender 2018 – discovered that umami predominates in a good Bloody Mary. He came up with the recipe for the Umami Mary: the ultimate Bloody Mary. Ben: "Umami, the fifth basic flavor, is the perfect description of a  Bloody  Mary . But with a good Bloody  Mary you also taste   sour, sweet, salty and bitter tones due to the garnish and spices."
Note: Ben uses a citrus solution in his recipe. You buy it online and it is used by bartenders instead of citrus.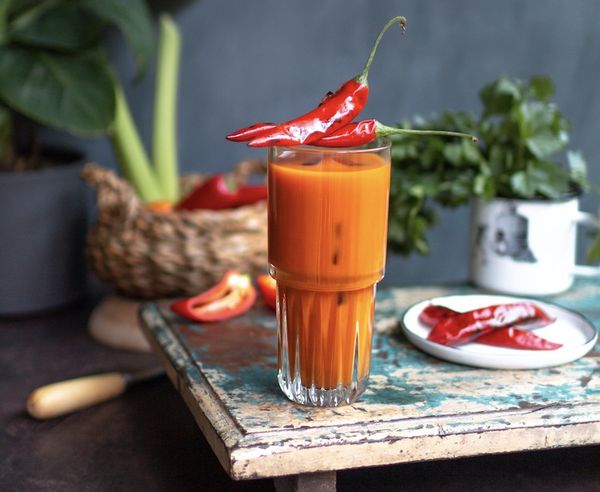 This is how you make this Umami Mary
Make the beet shrub by putting the beets in a slow juicer.
Make up the amount of beet juice with the same amount of pink wine vinegar.
Make the spinach juice by adding the spinach, jalapeño and coriander to the slow juicer.
Make the Spice Solution by mixing the soy sauce with the ground black pepper.
Add the beetroot shrub, spinach juice, Spice Solution along with ice cubes to the shaker. Then add the citrus solution. Throw the cocktail until the shaker is cool to the touch.
Fill the Rocksglas to the brim with ice cubes.
Garnish the  Bloody  Mary  with the fresh coriander leaves.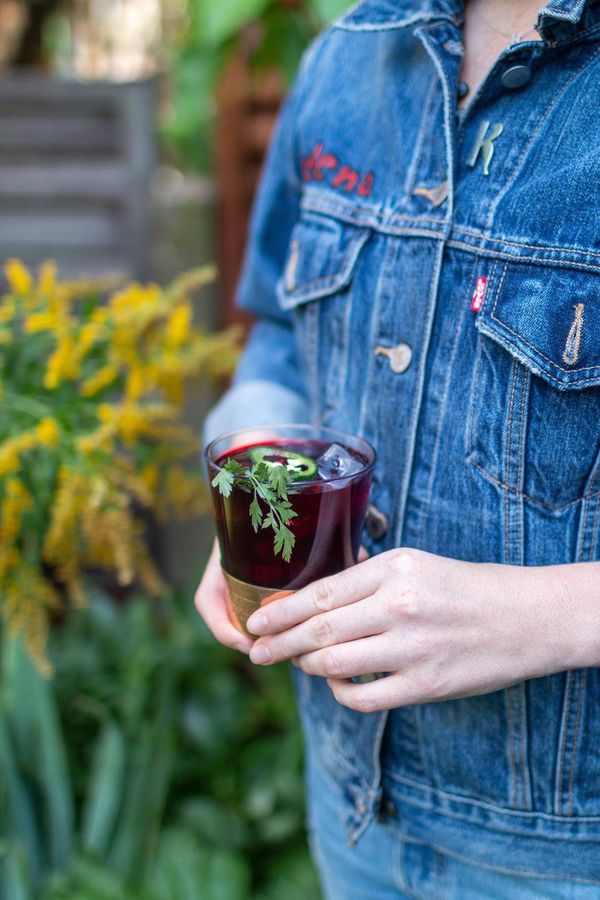 More about the Bloody Mary:
The 10 Most Absurd Bloody Marys

At this cafe you get burgers & beers as a garnish with your bloody mary

The very best bloody mary