Great to put rack of lamb on the barbecue this summer . These marinated lamb chops with red onion in balsamic vinegar are irresistible!
Ingredients
For 4 persons:
2 racks of lamb (with about 8 chops each)

3 red onions

1 tablespoon olive oil

Coarse sea salt

¼ teaspoon freshly ground black pepper

180 ml balsamic vinegar

2 tablespoons sugar
For the marinade:
4 tablespoons Dijon mustard

4 tablespoons olive oil

1 tablespoon finely chopped rosemary

3 garlic cloves, crushed

1-2 teaspoons freshly ground black pepper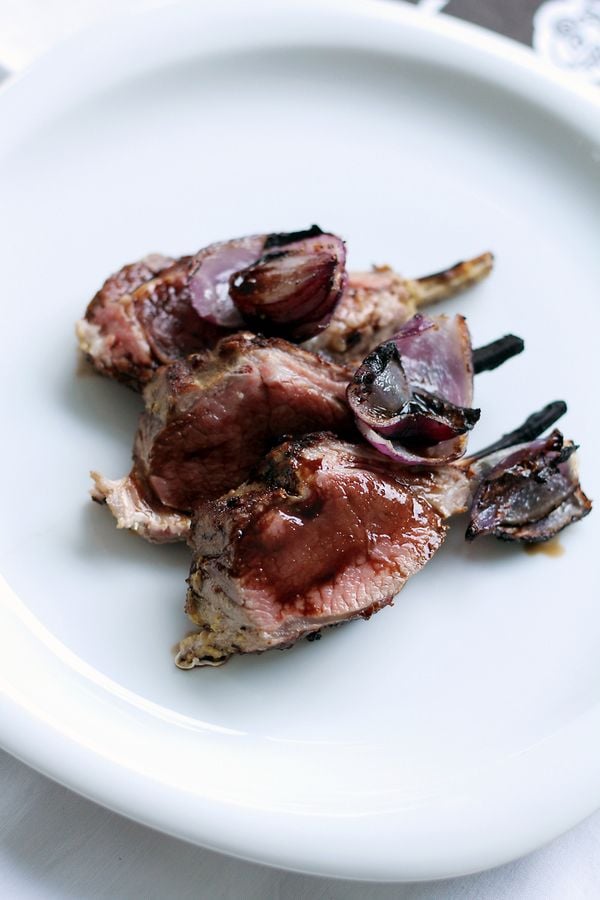 This is how you make rack of lamb on the barbecue
Mix the ingredients for the marinade in a large bowl. Place the two racks of lamb in it and spread the marinade over the meat with a spoon. Let marinate at room temperature for about 30 minutes.
Cut the red onions (skin and all) into 4 parts each. Brush the onion wedges on all sides with oil and sprinkle with some salt and pepper. Grill them on the barbecue over direct medium heat, until the wedges are tender and partially charred; turn them over from time to time. If you don't have a barbecue, you can also do this in the oven; about 20-30 minutes at 200 degrees.
Bring the balsamic vinegar and sugar to the boil in a small saucepan. Turn the heat back to medium-low and let the mixture reduce to a syrup for about 6 minutes.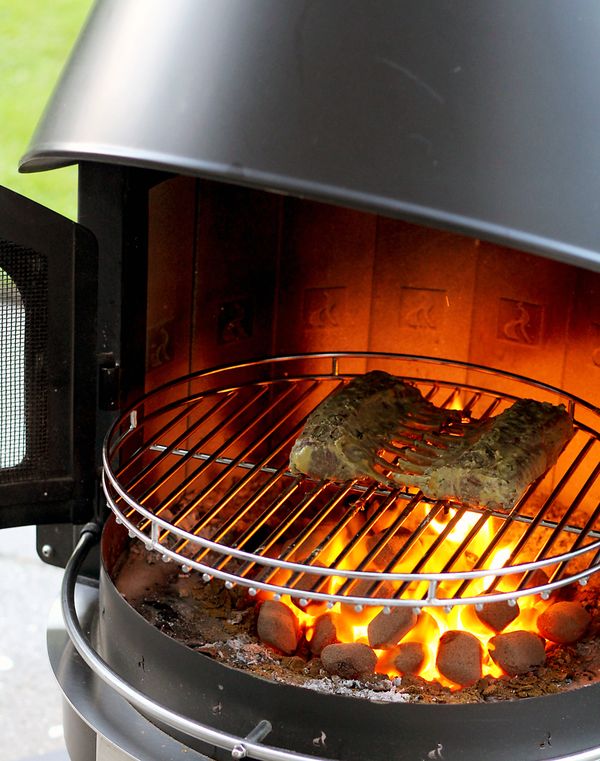 Remove the racks of lamb from the marinade and discard the marinade. Sprinkle the meat with a pinch of salt and place the rack of lamb on the barbecue (with the lid closed if possible) over direct high heat (230 to 290 degrees). Roast to desired doneness. That's about 4-6 minutes for rosé. Turn them over once or twice in between.
Remove the meat from the barbecue and let it rest under aluminum foil for about 5 minutes. Then cut the racks into loose chops and divide these, together with the onion wedges, among four plates. Drizzle with the vinegar syrup and serve warm.
Also delicious on the bbq
Gently cooked beef from the bbq (with barbecue sauce!)

Tomato with barbecued feta

10 tips for a vegan barbecue