You can make these yogurt bars with ingredients from the pantry. Jam, chocolate, nuts, leftover granola, sprinkles… Make them together with and for your children, because one thing is certain: they will love it!
Ingredients
For about 24 yogurt bars
1 kg Greek yogurt (the more fat the better)

Pinch of salt

2 tablespoons maple syrup (or other sweetener)
Toppings:
Handful of blackberries

A few tablespoons of jam

A cube of white chocolate, shaved into curls

A few leaves of fresh mint
Also necessary:
Baking tray with raised edge
So allow yourself a little culinary freedom and replace the toppings we use here with what you can still find. Or let your kids do the work and let them decide what to do. Fun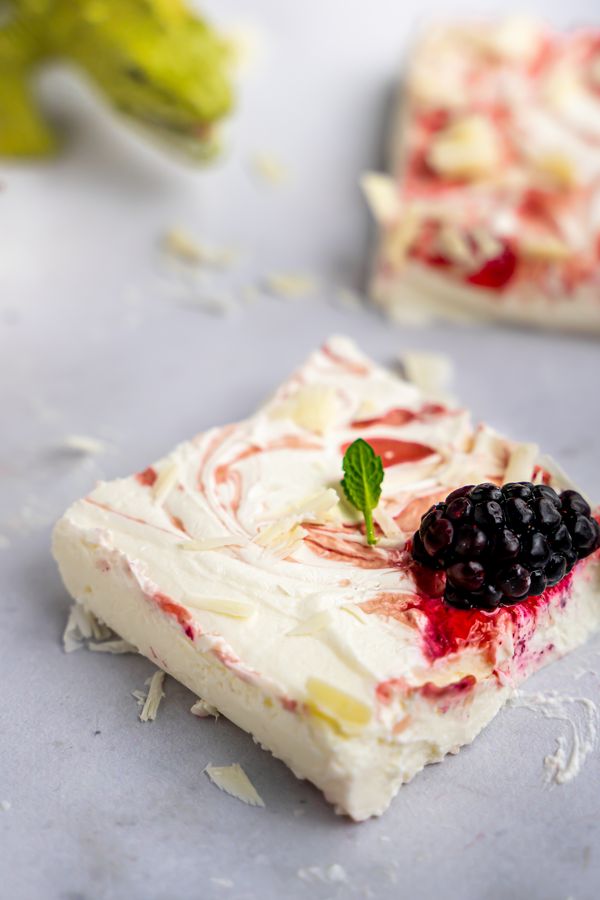 Yogurt bars with jam, berries, white chocolate and mint
Drain the yogurt in a clean tea towel. The easiest method is to place a colander in a saucepan, place the tea towel in the colander, scoop the yogurt in and tie the tea towel tightly with string or elastic. Then place a heavy object on top (such as a plate with a few cans of beans on it) and let it drain for at least 2 hours.
Scrape the yogurt from the tea towel and place in a bowl. Mix with a pinch of salt and the maple syrup. Stir well.
Spread the yogurt on a baking sheet. Keep 1cm thick yogurt bars as a guideline (a little thinner or thicker won't hurt).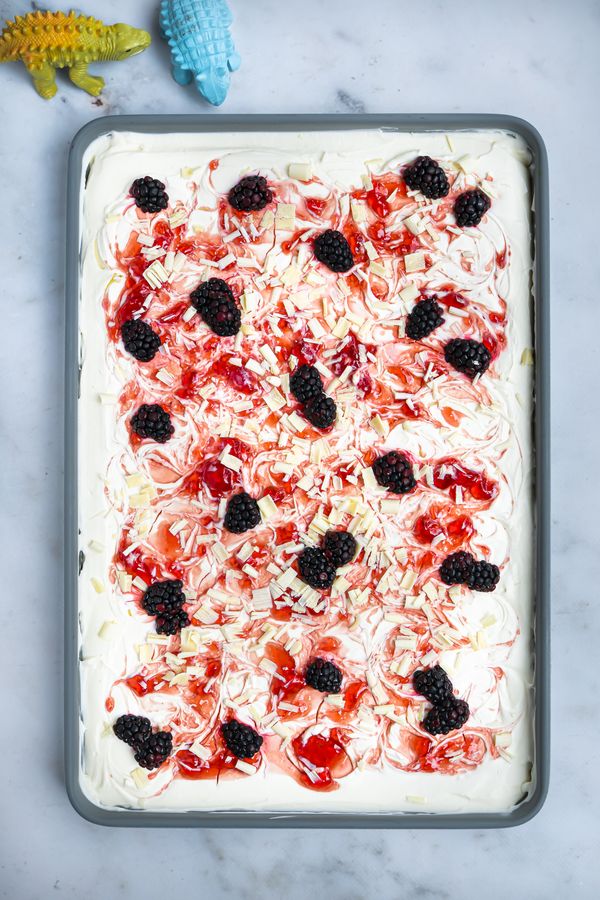 Divide the toppings (except the mint) over the yogurt. You can make beautiful swirls with the jam by spreading a few teaspoons of jam over the yogurt and drawing wavy movements with a skewer (for example a skewer).
Place in the freezer for at least 3 hours.
Remove from the freezer and cut the yogurt bars into squares. Garnish with a few mint leaves.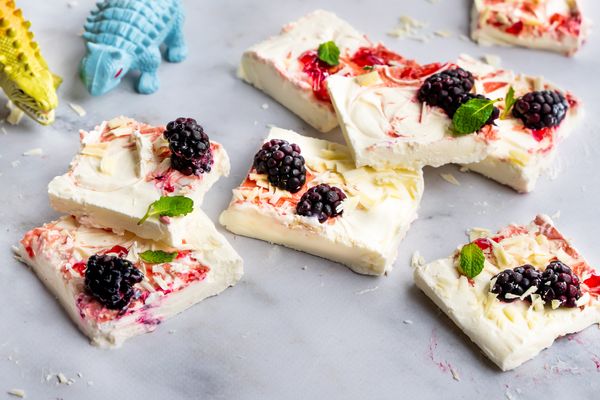 More recipes for kids?
oad in the hole (casserole with sausages, apple and leek)

Casserole with chorizo, potato and lentils

chicken nuggets with homemade apple ketchup