There's a new gin under the sun. Or under the moon, we should say. Hendrick's now comes with Lunar Gin: a mysterious, limited edition gin with which you can make this delicious 'Moonlight Buck' cocktail, for example.
Ingredients
For 1 cocktail:
30 ml Hendrick's Lunar Gin

150ml good quality ginger ale

15 ml lemon juice

3 cucumber slices

A piece of lemon peel

Ice
The greenhouses of Hendrick's gin
Miss Lesley Gracie, who holds the title of 'Master Distiller' at British Hendrick's, tells us enthusiastically about the new Lunar Gin. The distiller can often be found in Hendrick's two glasshouses, where all the botanicals that go into the gin are grown.
It all sounds quite fascinating: Hendrick's has a greenhouse with a tropical climate and one with a Mediterranean climate. According to Miss Lesley Grace, there are two completely different aromas in those greenhouses during the day and at night. In the evening, the greenhouse with the tropical climate has a scent that reminded her of the rainforest in Venezuela. And she wanted to capture that evening scent in a gin.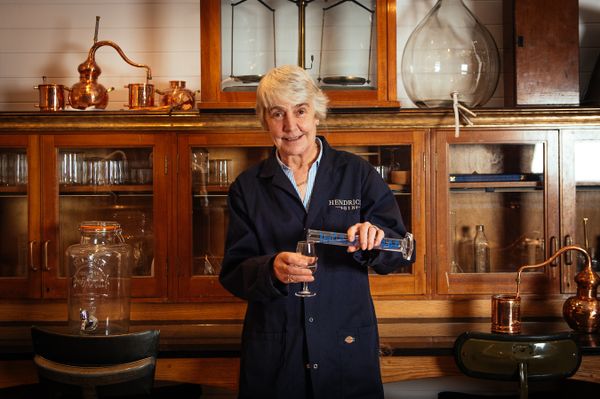 Lunar Gin
The result is Lunar Gin: a limited edition gin that contains both deep, flowery notes and spicy elements. It doesn't seem very different from your trusty old Hendrick's gin at first sip, but then flowers and pepper reveal themselves, which linger on your tongue and leave a spicy aftertaste.
The Lunar Gin is now for sale and that's great, because then you can immediately make this delicious 'Moonlight Buck' cocktail at home.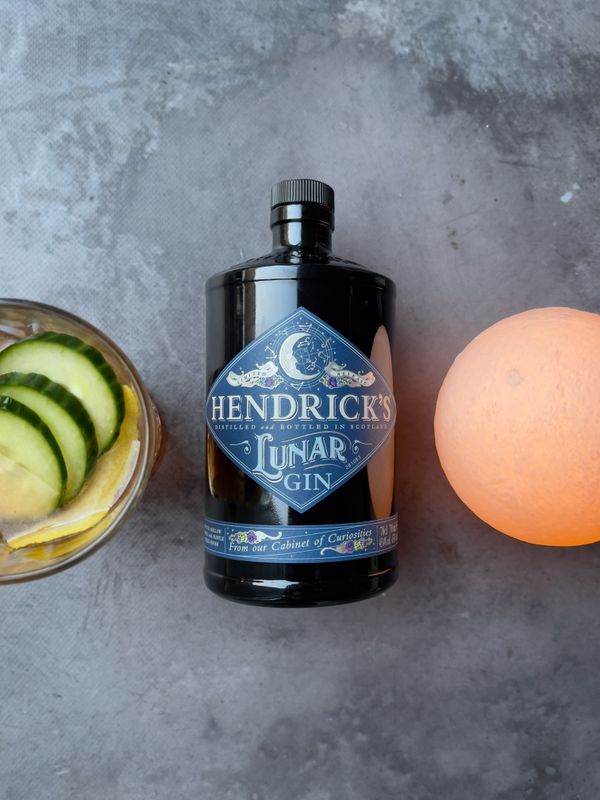 Moonlight Buck with Lunar Gin
Combine all ingredients in a highball glass filled with ice.
Stir briefly.
Garnish with three thin slices of cucumber and the lemon zest.
> Hendrick's Lunar Gin is now on sale in limited edition through Drankdozijn .