Aclassic: steak tartare with black summer truffle cream. Make sure your steak is super fresh and of good quality, your eggs are fresh and at room temperature and have your favorite truffle products ready.
For 4 persons:
700 grams of ground beef

2 medium shallots

4 tablespoons 

black summer truffle cream

1 tablespoon extra virgin olive oil

4 fresh egg yolks

Black winter truffle olive oil

Pepper, salt and parsley
Finely chop the shallots and parsley. Prepare a ring of approximately 10 cm in diameter.
Place the steak, shallots, black summer truffle cream, extra virgin olive oil and a pinch of salt in a bowl. Mix all this well with your hands.
Fill the ring per plate with the meat mixture to 2 – 3 cm high. Remove the ring and press a small indentation in the top with your thumb. Carefully place an egg yolk in this well, so that it stays in place.
Sprinkle the steak tartare with a dash of black winter truffle olive oil, a pinch of salt and the finely chopped parsley.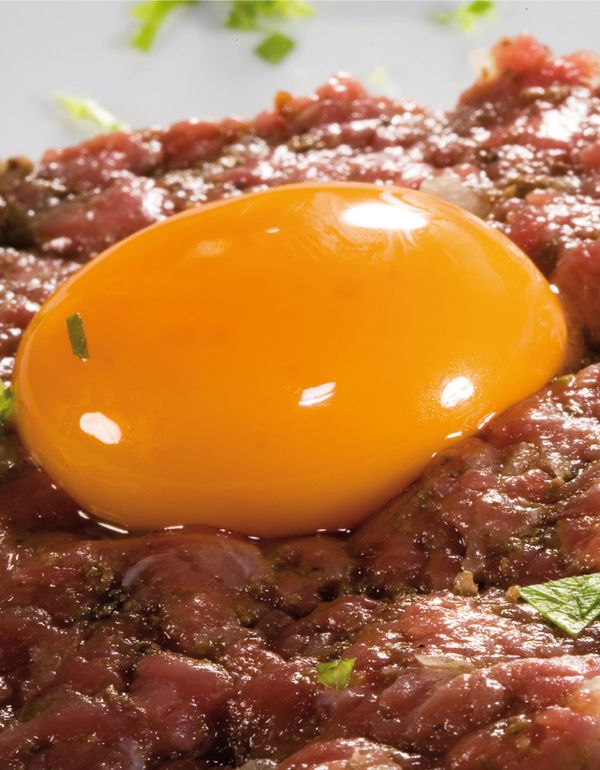 This recipe comes from  Truffeltime.nl . Fan of truffles and all products made with this black gold? Then this website (with webshop) is highly recommended. You will find a wide range of truffle products here, plus a lot of tasty  truffle recipes.