In March 1961, President John F. Kennedy received a letter: A young girl named Lynn Jennings was so eager to know what the President's favorite food was. Kennedy wrote back.
For 6 people:
900 grams haddock (if you can't find that, take cod)

60 grams salted bacon cubes

2 onions, chopped

4 large potatoes, in wedges

125 grams celery, finely chopped

1 bay leaf, crumbled

1 liter of milk

2 tablespoons butter

1 teaspoon salt

freshly ground black pepper
And what turned out? His favorite dish was a fish soup: New England Fish Chowder. He even sent the girl a copy of the recipe. It's not difficult, it's nice. We translated the recipe for you. Who's going to make it sometime?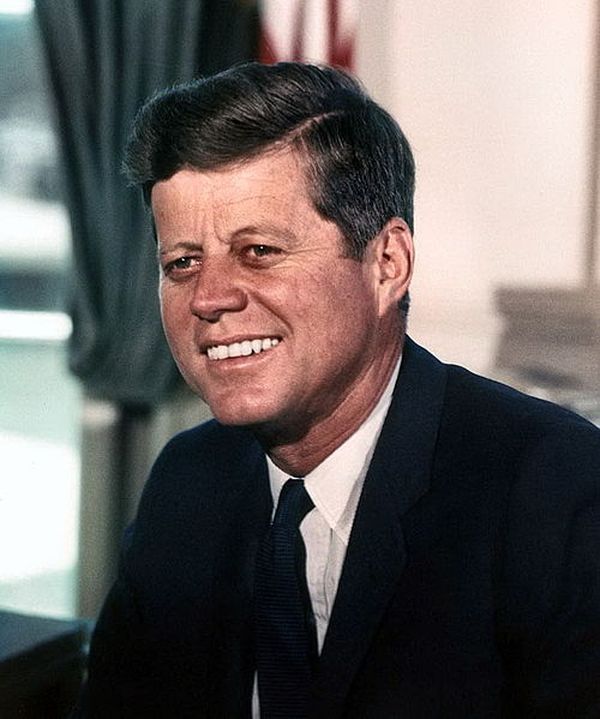 Boil the haddock in half a liter of water, over low heat, for about 15 minutes. Then drain and keep the liquid (this is now a delicious fish stock). Remove the bones from the fish.
Fry the bacon cubes in a large saucepan until crisp and set aside. Fry the chopped onions in the bacon fat in the pan until golden brown. To the onions in the pan, add the fish, potatoes, celery, bay leaf, and salt and pepper.
Add the fish stock from the first step and enough extra boiling water to bring the entire contents of the pan to 750 ml. Let it cook on the fire for 30 minutes. Add milk and butter and simmer for a further 5 minutes. Serve the fish soup with the crispy bacon cubes.