Oh, we really understand when we hear that garlic bread from the supermarket is your secret guilty pleasure . It's cheap, it's quick to make, and it's horribly delicious. But you know what's even tastier? Make it yourself. Really.
Ingredients
For 1 garlic bread:
1 baguette

butter

Garlic

Fresh parsley

Pepper and salt

Optional: finely grated lemon zest

Olive oil

Aluminium foil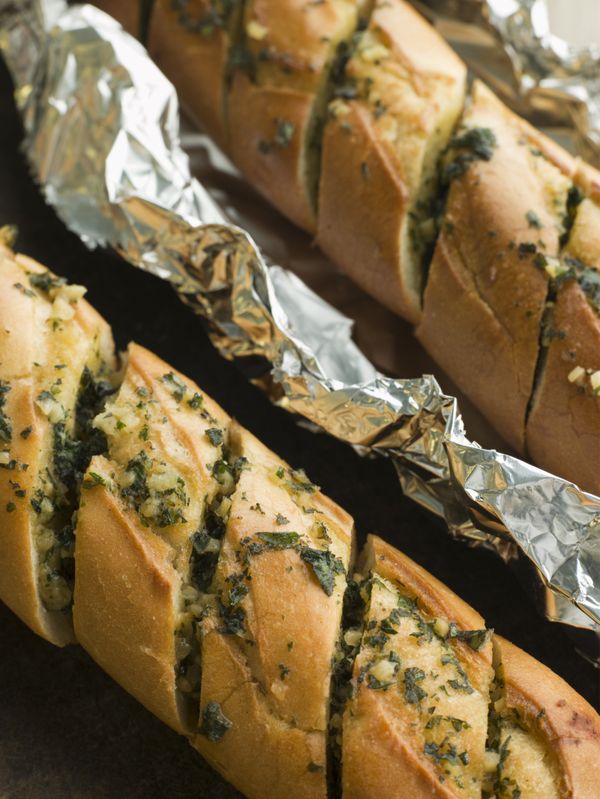 How to make garlic bread
Take a (small) baguette. Cut them diagonally in several places (a few inches apart), but don't cut all the way through. Then you get a broken bread, and you don't want that. Place the baguette on a large piece of aluminum foil.
Chop garlic (as much as you like) and chop in fresh parsley (also to taste). Add salt and pepper and, if you like, some finely grated lemon zest.
Then spread a teaspoon of this mixture into each indentation of the bread. Next, push a piece of butter into each notch. Drizzle the bread with some olive oil and seal the aluminum foil around the bread.
Place the wrapped bread on a baking tray and bake in a preheated oven at 175 degrees for 10 minutes. Then remove the bread from the foil and bake for another 10 minutes. Enjoy!