You serve this summer salad in a jar and top it with  kefir , a kind of drinking yogurt full of probiotic bacteria. Very healthy and super good for your gut!
Cucumber, cubed

Red bell pepper, diced

Boiled potato, peeled and diced

Boiled egg, cubed

Your favorite herbs, such as dill and chives

Glass jar

Kefir *, or else drinking yoghurt or buttermilk
* You can buy kefir at the Arab shop or at the larger supermarket. You can also make it yourself, with kefir grains. Read more information about kefir here.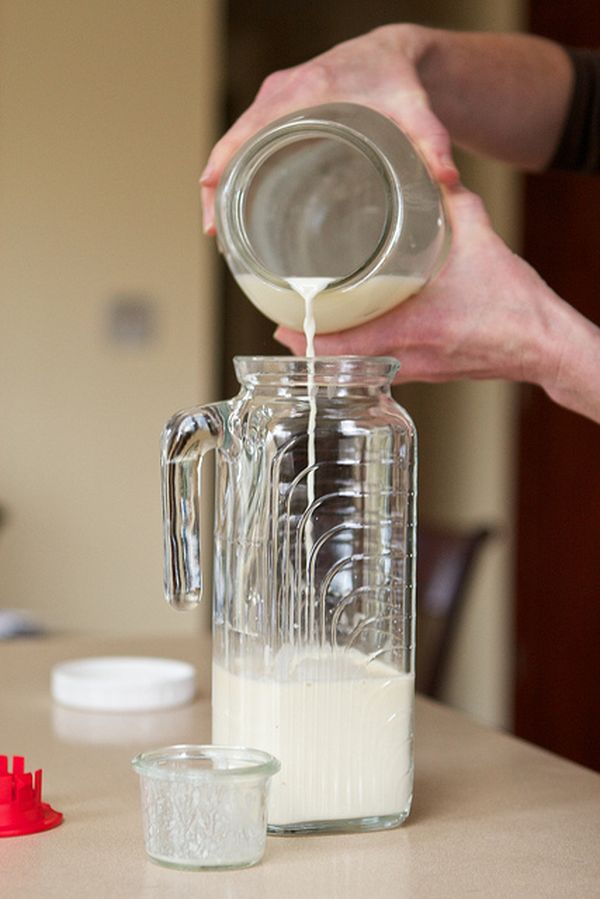 Cut the cucumber, red pepper, boiled egg and potato into small cubes. You can also make a different combination of your favorite vegetables. Season with your favorite herbs, such as dill and chives.
Make layers in a nice glass jar and pour over the kefir. If you don't have these, you can also use unflavored buttermilk or drinking yogurt.
Tip: this salad is ideal to take with you to work or, for example, a picnic . Then close the jar airtight with a lid and take the kefir with you. You can pour the kefir into the jar on the spot.