Ayummy sandwich that is ready in no time. Culy style!
For 2 sandwiches:
2 Italian buns

1 avocado

bowl of cherry tomatoes

1 chicken breast

half a tablespoon of mayonnaise

half a tablespoon of mustard

little lemon juice

salt pepper
Bake the chicken breast until done and then cut into nice tranches.
Halve the Italian dumplings and spread with mayonnaise and mustard. Halve the cherry tomatoes. Peel and pit the avocado, cut into slices and sprinkle with lemon juice. Top the sandwich with the avocado slices, the halved cherry tomatoes and the chicken. Season with salt & pepper. Enjoy it!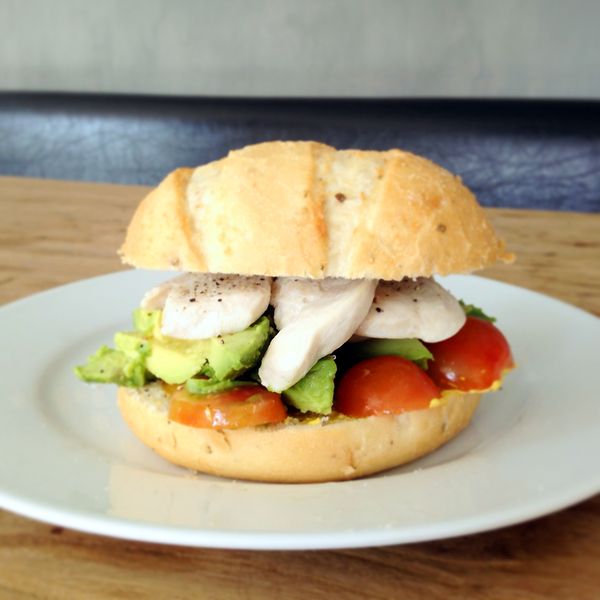 *Not sure if your avocado is ripe enough? Watch the video below in which we explain our super handy avocado check tip.