From sweet desserts to savory salads, mango has become an indispensable part of the kitchen. But slicing this tropical fruit is sometimes easier said than done. With the following tips you will soon cut those mangoes like a pro!
What kind of mango?
Cutting a mango starts with choosing the right type of mango. Our favorite is the sweet Pakistani mango . This is not standard in the supermarket, but luckily Mooncake managed to find them and you see them at more and more tokos. The Pakistani mango is not only exceptionally sweet, but also contains no strings. This will help cutting it.
So in the first place we recommend to score such a Pakistani mango. Can't find it? In any case, choose a mango that is well ripe. In an earlier article of ours you could read that the color says little about the ripeness of a mango. It is especially important that the mango springs back gently when you press it. If your mango is not yet ripe, keep it with some bananas ( this also works for tomatoes! ).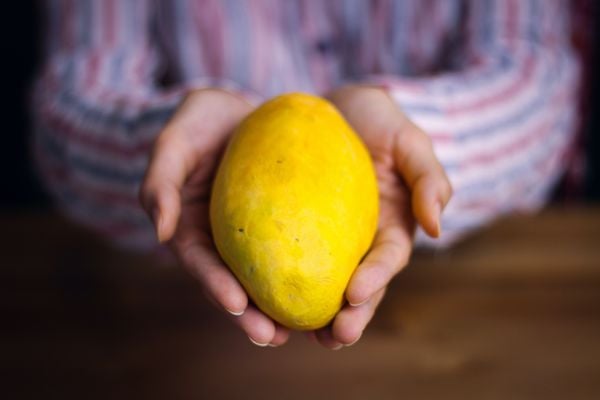 And now, cut!
Once your mango is fully ripe, slicing it is child's play. You should especially take into account the large oval-shaped pit. Cut off one side of the mango on both sides of the pit. Then make a diamond pattern in the flesh with a knife, just up to the skin. Now you can easily turn the halves inside out and cut off all the cubes of flesh.
You can then remove any excess flesh around the pit. In the video below we explain how to easily cut a mango into cubes:
Sliced ​​mango? Lets eat!
Delicious recipes with mango in the lead:
The sun in a glass: mango kulfi from Switi Sranan

easy noodle salad with mango and crispy aubergine

mango float (a delicious tropical dessert!)