Quenelles, those beautiful convex oval molds in which ice cream or mousse is often twisted, look so elegant and neat on your plate. And certainly now that we live in a time in which we order a lot of restaurant menus for home , we are sometimes asked to create a nice quenelle on the plate. But how do you make them now? No stress, Culy to the rescue!
The history of the quenelle
Although the Romans probably already made quenelles for their great feasts , it was not until the 1950s that they became really popular in French cuisine. According to French tradition, quenelles are made from mashed pike perch, preferably traditionally served with a lobster sauce. Later the form came into vogue and variants with minced meat were also made.
Today, of course, we see the shape in all other dishes: from ice cream to mashed potatoes and from pâté to chocolate mousse.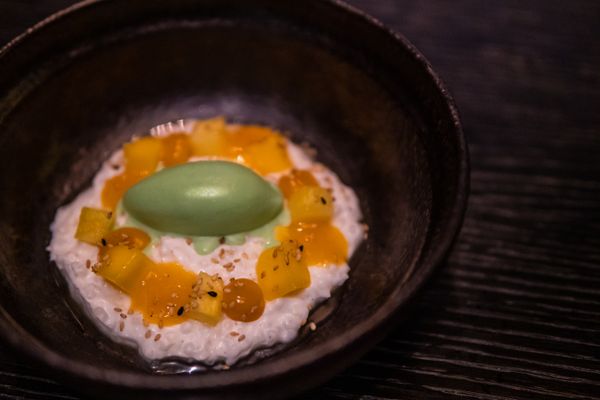 But how do you make them?
Quenelles are best made with two wet (of warm water) tablespoons. We could write paragraphs about it, but it's best to watch this handy video by famous pastry chef Dominique Ansel .
Dominique even tells you how to choose the perfect spoon for shaping your quenelles.