Did you buy an air fryer? Good purchase! You can prepare a lot in an airfryer: from hot dogs to cookies and even gnocchi. This time we take a closer look at how to prepare bacon in an airfryer.
Perhaps one of the biggest advantages of cooking bacon in the airfryer is that the fat doesn't splash in your face (and around the stove) when the bacon cooks. In addition, baking with the airfryer is healthier (although bacon will always remain bacon and therefore has a high fat content) and it requires less cleaning work.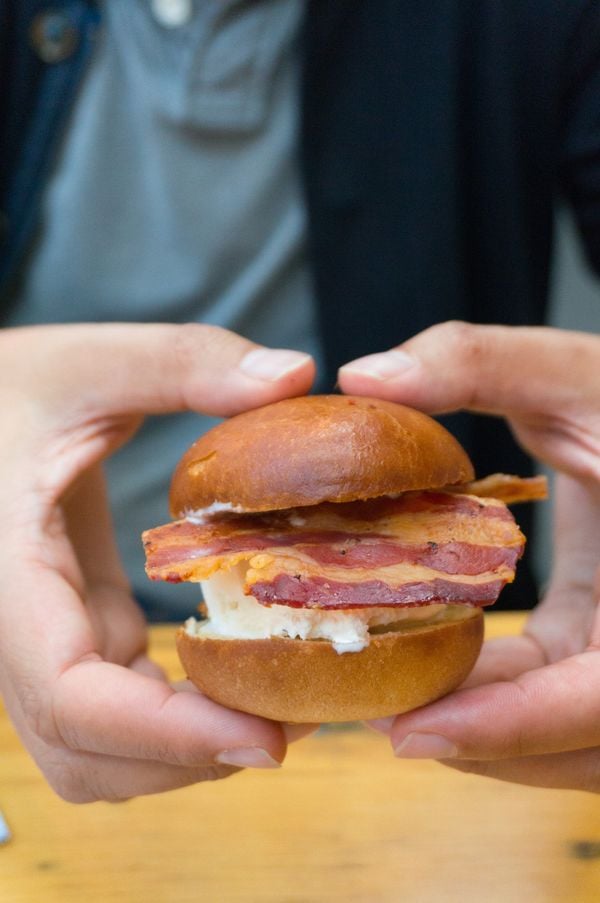 Prepare bacon in the air fryer: this is how you do it
First of all, set the temperature of your airfryer to 200 degrees Celsius . Place a tray of bacon in the airfryer and cook for four minutes . Then flip the bacon and cook for another four minutes .
Please note: if you use very thick bacon slices, the cooking time may be slightly longer. If you have very thin slices of bacon, they may be ready sooner. Four minutes is a good average for bacon about 3mm thick, but minor adjustments are possible.
Do you make several slices of bacon at the same time? Pour the fat that collects at the bottom of the tray of your airfryer away in time. Or collect it in a jar and use it, for example, to fry eggs.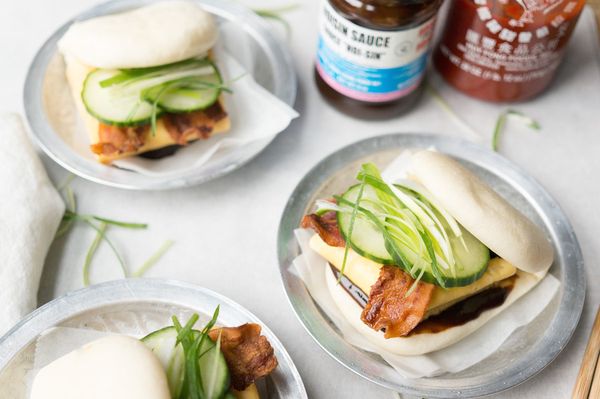 Our favorite recipes with bacon
Are you already dreaming of perfectly crispy bacon slices? We also. To give you even more inspiration, we made a list of our favorite recipes with bacon for you:
stew with white cabbage, kale and bacon

Hot dogs with bacon and bell peppers from 'The Chef Show'

 brunch bao with bacon, egg and hoisin sauce

Smash burger with bacon, avocado and blue cheese

Mega banana split with peanut butter and bacon

Old Fashioned with bacon and maple syrup