Are you going to have a busy period? Save yourself some time in the kitchen and fill your freezer with some tasty fare. With this laundry list of dishes to freeze, that will be all right.
It is best to defrost the day before. Remove the desired dish from the freezer a day before you want to eat it and let it thaw patiently in the refrigerator.
Dishes to freeze
1. Oven dishes to freeze
Once your casserole has thawed, it's best to cook it the same way you originally made the casserole. So in the oven, at the same temperature and for the same length of time as in the recipe you based yourself on.
Chicken soup in the shape of a casserole

Casserole of meatballs in tomato sauce (meatball bake)

Casserole with chorizo, potato and lentils from Crisp

South African casserole with minced meat and a turmeric custard

Oven dish with sweet potato, spinach and minced meat

Oven dish of leek and potato with romesco sauce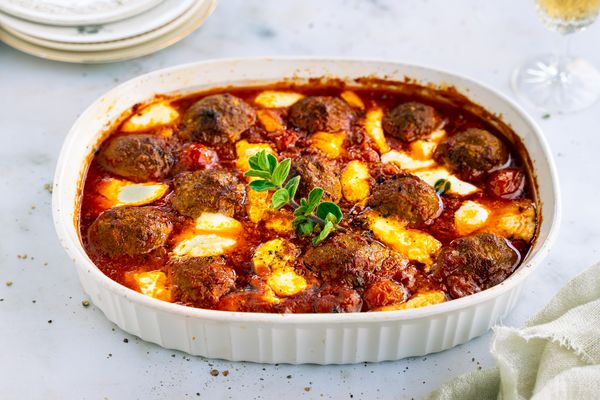 2. Pasta dishes to freeze
The same principle applies to these pasta dishes. Thaw them a day in advance in the refrigerator and put them in a preheated oven at the same temperature as in the recipe. For casseroles with cheese you could possibly add some fresh cheese before the thawed portion goes into the oven.
Rigatoni Al Forno (easy pasta casserole)

Vegetarian mushroom lasagna from Ottolenghi

Lasagna with ricotta, spinach and sausage

Ravioli lasagna in a frying pan (ready in 10 minutes)

Pasta dish from the oven with wild salmon

Mac 'n cheese with kale

Jamie Oliver's mac 'n cheese with vegetables

Quick mac and cheese with broccoli

Easy mac 'n cheese caprese

Baked spaghetti from the oven with chicken and bacon strips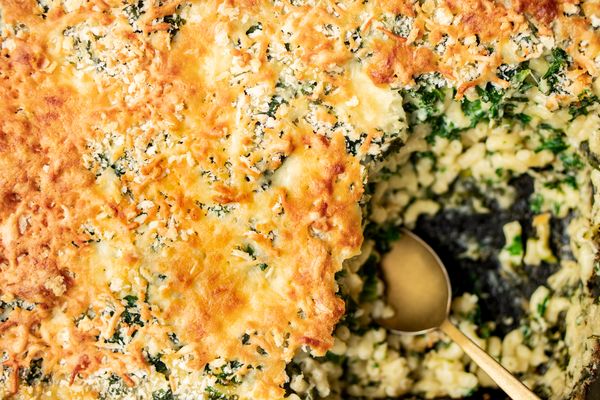 3. Pasta sauces to freeze
With these pastas it is best to just freeze the sauce. When you thaw the pasta sauce, you only have to cook pasta with it. So easy!
The real ragù alla bolognese

Pappardelle al ragù with beef

Pasta with lots of small meatballs

Pasta shells with tomato sauce, olives, capers and breadcrumbs

Tagliatelle with tomato anchovy sauce from Pasta Grannies

Simple pasta pesto with a winter pesto

Homemade basil pesto in 1 minute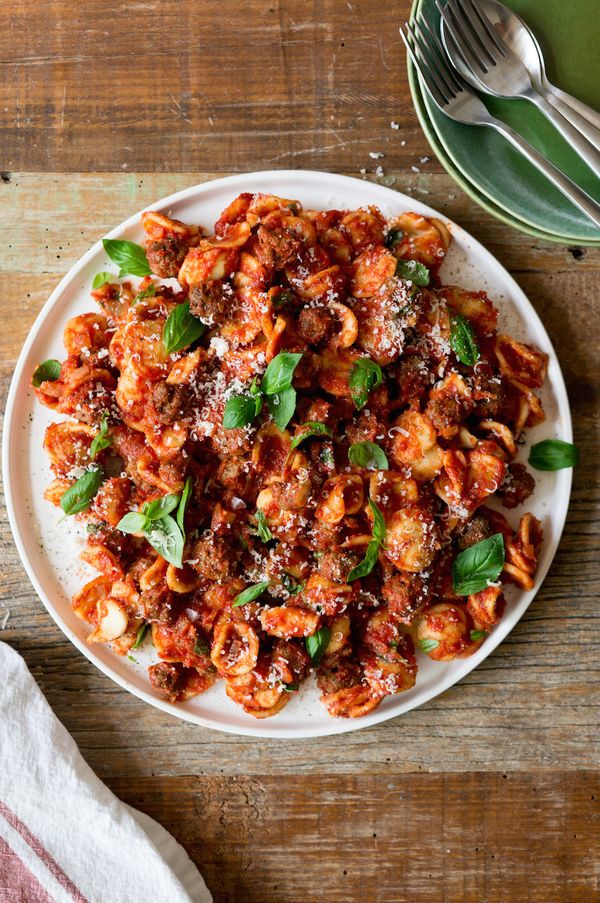 3. Meat dishes to freeze
Below is a selection of meat dishes that you can easily freeze. Also keep in mind that you prepare them in the same way as in the original recipe. Stews in a casserole, quiche in the oven. You can also freeze and thaw all other 
recipes for quiche .
Surinamese brown beans with bacon

Meatballs from the oven (with tomato sauce)

Homemade schnitzels

Ossobuco by Anthony Bourdain

Quiche with sun-dried tomatoes and raw ham

Quiche with bacon and caramelised onions from Sophie Dahl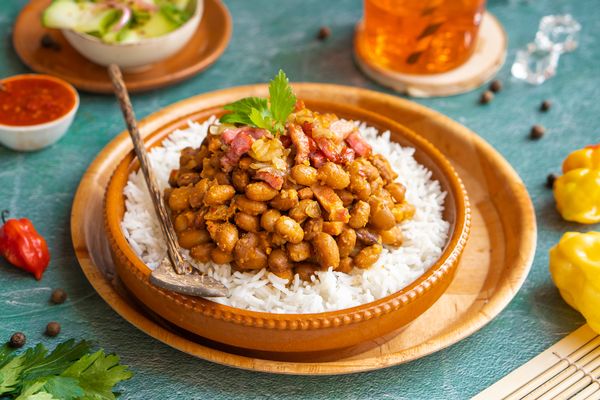 4. Rice dishes to freeze
Again, heat the rice in the same way you originally prepared it. To add more flavor you can always add more seasonings from the recipe, such as a little stock or parmesan with risotto.
Indian biryani with sweet potato and toasted almond

Yellow rice from the oven with chorizo, tomatoes and spinach

Potato risotto from the pantry

Mushroom risotto with pecorino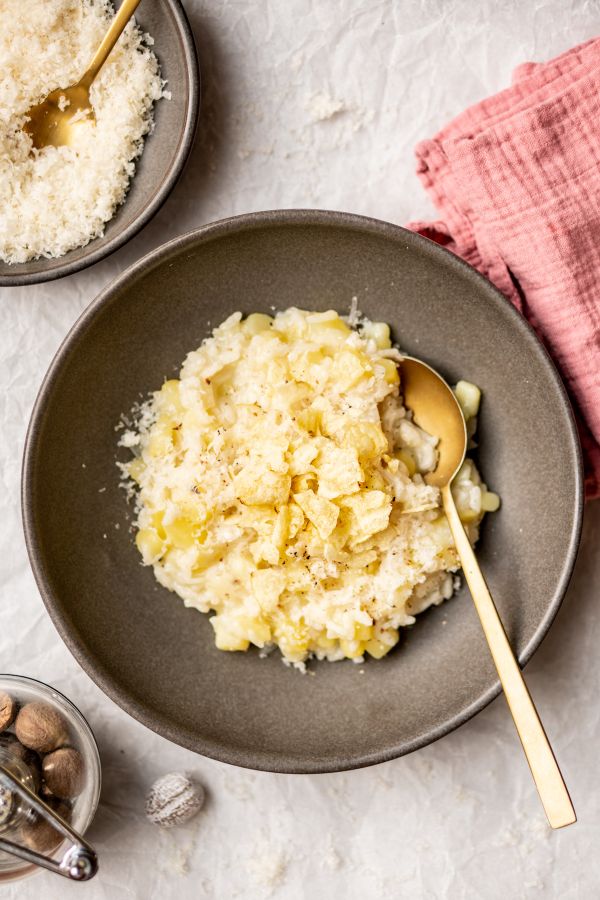 5. Soups to freeze
At Culy we like to pimp our soups with toppings for more texture. You can almost always freeze the soup yourself, but keep in mind that you do not want to freeze the toppings such as fresh herbs, nuts, croutons and cream cheeses. It is better to add them again after thawing for the best taste and texture.
Healthy cauliflower soup (with an Asian twist)

Red beet soup with apples, sour cream and dill

Quick carrot soup with mint and dukkah

Spicy Indian tomato soup with coconut milk

Oriental pumpkin soup with nuts

Moroccan soup (harira) with chickpeas and mint

Peanut soup with lemongrass, chili and bean sprouts

Turkish red lentil soup with mint, lemon and pul biber

Buttery pumpkin soup with miso

Soup with chickpeas and chestnuts

Corn soup with coconut milk and spices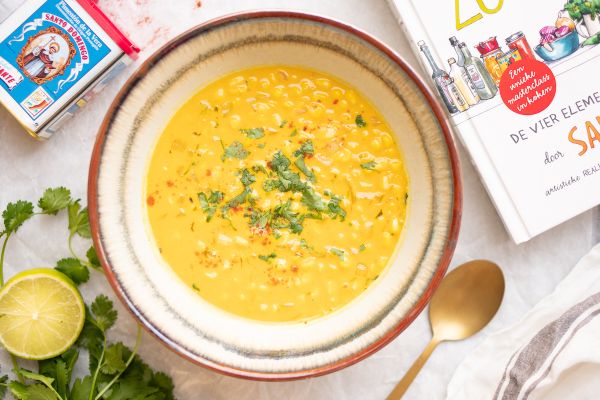 6. Snacks to Freeze
Making (frying) snacks yourself is often a time-consuming task. Our best tip is therefore to immediately make a large batch (do this together with someone and put on some music…) and freeze part of it. By the way, you don't have to thaw them before you fry or bake them again. Keep the same temperature for this, but fry or bake them a little longer than a specimen that has already been thawed.
Traditional Indian samosas with green peas and potato

Vegan samosas with beetroot and walnut

Kibbeh (Lebanese bitterballen) with minced meat

Mac 'n cheese bitterballen with mustard mayonnaise

Cheese croquettes with Le Gruyère AOP

Divine croquettes with Serrano ham and Manchego

Vegan gyoza with oyster mushroom, peanuts and chili oil

Make your own gyoza (dumplings)

Pierogi (Polish dumplings with potato and cheese)