You may know cocoa nibs primarily as a superfood, but you can actually do many more culinary options with them. So for everyone who still has a bag in their closet, a list!
This way you can also use cocoa nibs
1. In mole
Mole – pronounced: molé – is a typical Mexican sauce with many variants. In any case, each version is spicy due to the addition of chili pepper and gives dishes a wonderfully rich taste. Most varieties consist of more than twenty (!) ingredients, varying from onions, tomatoes, (dried) chili, raisins, almonds, herbs, chocolate and even tortillas. The trick is to find the perfect balance between all these ingredients, if you can do that you have a great tasty sauce.
In this recipe for roasted parsnips with simple mole from The Vegetable Book by Nadia Zerouali & Samuel Levie, cocoa nibs are used for a subtle chocolate aroma and tasty pieces of crunch. Needless to say that this is a genius idea, right?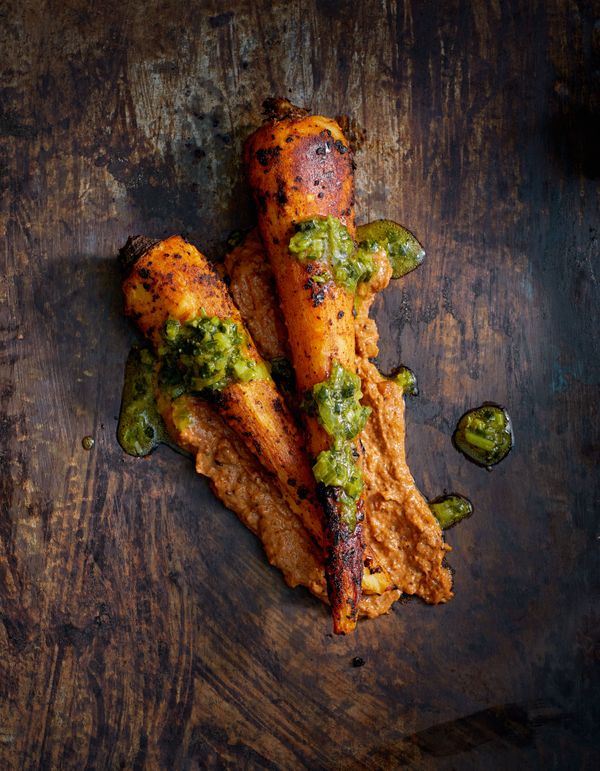 2. With nachos
We will stay in Mexican atmospheres for a while, because cocoa nibs can also be used very well as a garnish for nachos. We picked up that idea from Sandra Alvarez 's cookbook Extra Vierge . In addition to guacamole, chili flakes, crème frache, jalapeño peppers and young cheese, her loaded nachos also have a tablespoon of cocoa nibs. Can't help but be delicious, right?
3. On toast avocado
We  ♥ vegetables by Janneke Vreugdenhil state what is called 'the best avocado toast ever'. Janneke makes a quick guacamole with cumin, pul biber and lime, spreads it on a piece of toast and finishes it with espresso (!) blackened cherry tomatoes and a little bit of finely grated chocolate with 90% cocoa. You could also easily replace the latter with cocoa nibs – after all, the soft texture of avocado could use some crunchy counterweight.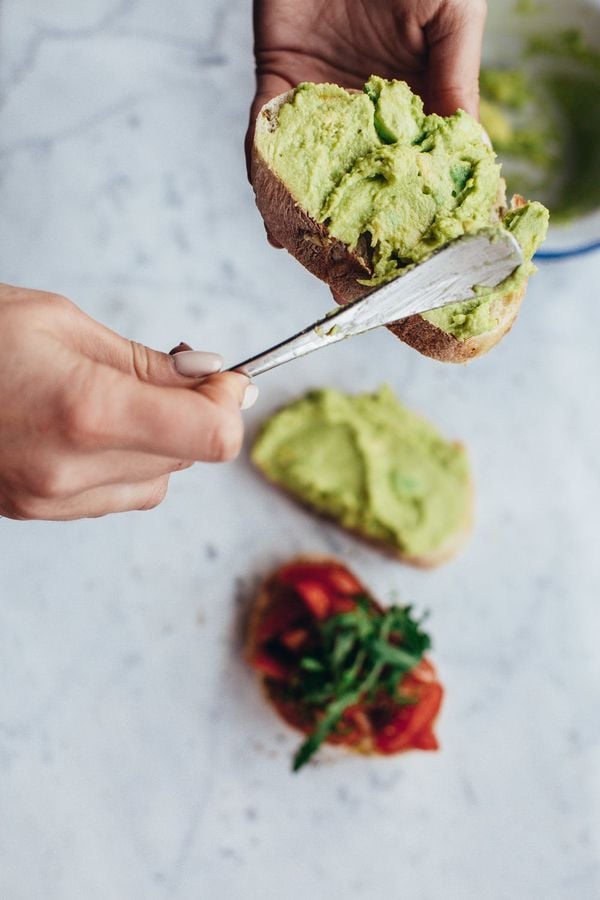 4. With lamb
If there is anyone who knows how to combine the taste of chocolate with other exciting ingredients, it is chef and patisserie hero David Lebovitz . He even devoted a cookbook to it: The Great Book of Chocolate .
In one of his recipes on his website, he shows that cocoa nibs and lamb make a perfect duo for pizza. We also want a genius brain like David.
5. In homemade jam
Blood orange jam , pear jam or strawberry jam : you can add cocoa nibs to your homemade jam jars with confidence.
Say Culy said it!