The real Jamie Fans will have noticed: there is a new one from Jamie in the bookstore! In Eating Together: At the table! you will find more than 120 recipes that revolve around good old-fashioned socializing, with fantastic food. In the book, Jamie also shares one of his favorite kitchen hacks for brilliant pasta.
When Jamie unexpectedly feeds friends and family, he's more than happy to surprise them with an Italian-inspired last-minute feast that's also featured in his new cookbook.
Jamie's kitchen hack
Jamie starts with a buffet of almost ready-made antipasti (think "pimped olives" and mini mozzarella with pesto and pistachios), followed by a "simple yet elegant main course pasta" (um, can we sit down?). With an Oliver twist.
Jamie: "I use one of my favorite kitchen hacks – cutting fresh lasagna sheets into thin strips to make my own ribbon pasta. That really saves so much time. Add a few tasty cocktails and success is guaranteed."
Fresh pasta, pronto!
Fresh lasagna sheets can be bought in most supermarkets in the refrigerated shelf in the fresh department. The handy thing about Jamie's hack is that you can cut the ribbon paste as wide or as narrow as you want. Thick pappardelle for example? To do! tagliatelle? That too is possible. Jamie likes to cut the pasta into strips of half a centimeter wide.
He then dresses the fresh pasta with red pepper, mint, almonds, cream and Parmesan cheese. Curious about the full recipe? You'll find that in Jamie's new book.
Just like this recipe:  puff pastry pie with chicken, sausage & bacon from the new Jamie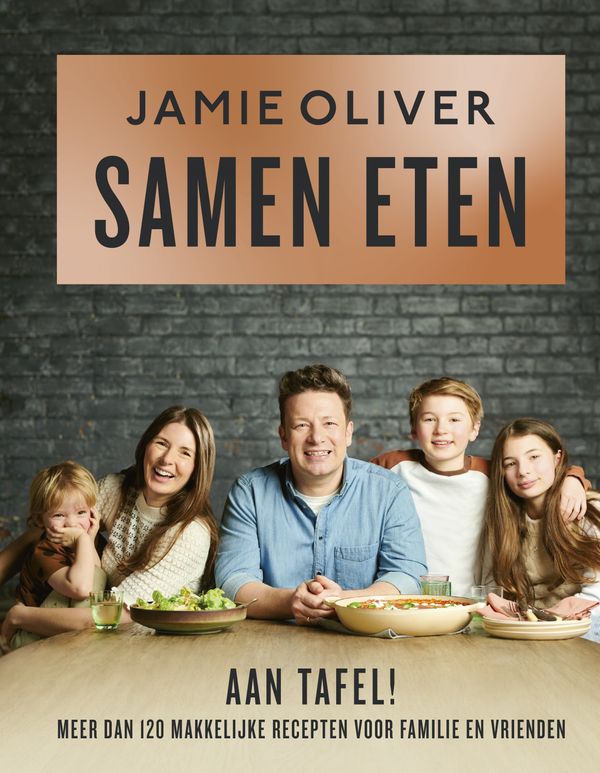 Eating together: At the table! by Jamie Oliver (Kosmos Uitgevers) is now  for sale for € 32.50