Even though it has been around for a while, we can say that 2022 is the year of 'nduja. If you first had an accident to find it – you most likely ended up at that one Italian specialty store – nowadays it is ready to be taken to many supermarket chains. We understand its popularity, as this Italian spreadable sausage provides many dishes with spice, flavor and depth. But what exactly can you do with it?
The sausage made from pork and sun-dried peppers is as tasty as it is versatile. And that's good news, because it means you don't have to wait until dinner. We previously explained what 'nduja is when the trend came on a year ago . We saw it then mainly shine on the pizza, but now it occupies a place in our hearts, as well as during other eating moments.
'Nduja in the pasta
An Italian invention, that should of course combine well with pasta. And whether he does something with the pasta. Due to the full  spiciness it  transforms any basic tomato sauce into one you will never forget. So with a few ingredients a bomb of taste, this recipe for pasta with 'nduja tomato sauce, with only a few ingredients that you probably already have in your pantry. But this pasta with vongole and 'nduja from Jamie Oliver also gives that extra kick.
'Nduja on bread
We said it before: we love 'nduja, so if it's up to us, you can also do that during lunch or brunch. We recently had a very tasty sandwich at Apollonia in Amsterdam, where it was combined with mozzarella and tomato. In the mood for something lighter? We can't live without these crackers with burrata, 'nduja and grapefruit .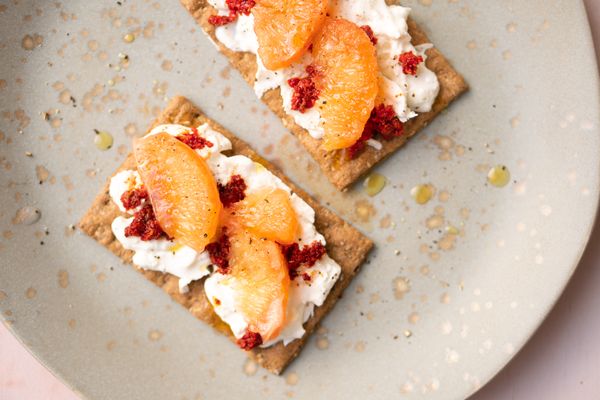 Nduja on the flammkuchen
Pizza is always a good idea, we wrote earlier. For example , this pizza with fennel, 'nduja and breadcrumbs . But it also does very well on a flammkuchen. Replace the lamb herbs and sambal in this flammkuchen with zucchini and minced meat with a generous tablespoon of the spreadable sausage from Calabria and you won't want anything else.
'Nduja as a snack
Of course you want to eat your favorites as often as possible. And that's how we happily put 'nduja on the table in between. How? By possibly the best snack there is. This recipe of baked camembert with garlic, thyme and 'nduja , is one that is guaranteed to be dipped in plenty.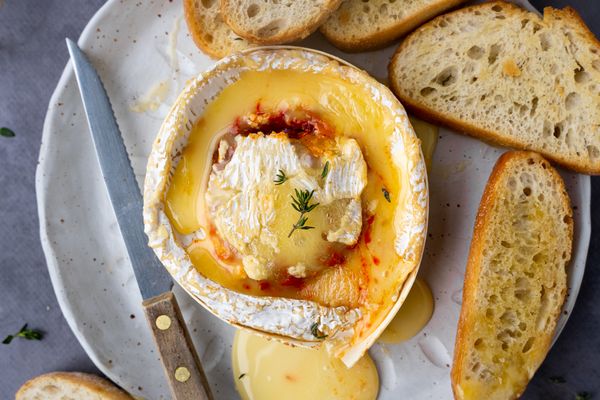 'Nduja as sauce
Because it has a very strong taste, 'nduja also works great when you dilute it slightly. This can be done, for example, by mixing it with mayonnaise next to the sandwich, or by mixing it with aioli, as in this recipe with squid and aioli . Also tasty: in combination with ricotta it becomes a bit creamier; perfect through the pasta for example.