Like tomatoes, onions change their flavor completely when you cook them over a low heat for a longer period of time. We regularly do this in the pan, which requires patience and some precision. Because: do not heat too high, wait a long time and, above all, do not stir too little or too often. Do we have good news: let the oven do its job. Because caramelized onions are just as tasty and cost less time.
Caramelized onions in the oven
We previously wrote about how you can best caramelize onions in the pan, namely with this step-by-step plan . Add this tip to that and you would almost think: it couldn't be easier.
So that's possible. Our friends at Bon Appétit have already written about it briefly and we are also very enthusiastic.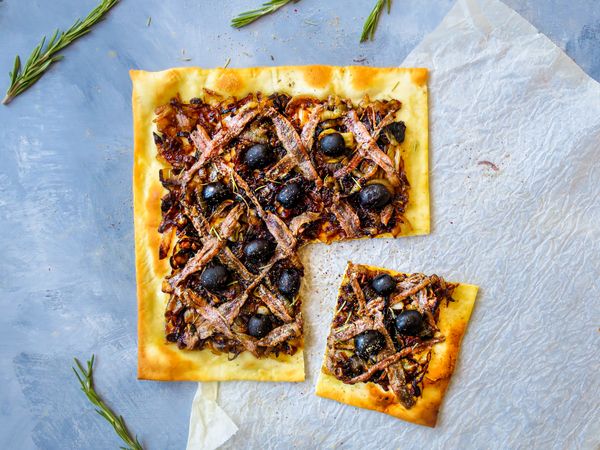 sweet onion
Because we like to use such a caramelized onion in a dish. Like in these flatbreads with yogurt and egg, this unprecedented French classic , or from perhaps our favorite recipe from Mara Grimm's Crisis cooking: mujadara after Merijn Tol's recipe .
To work
You will see: this will save you so much time. Preheat the oven to 200 degrees and place a sheet of baking paper on the baking tray. Place the large mountain of thinly sliced ​​onion rings on the plate and drizzle with a good splash of olive oil and some water. The water ensures that the onions are lightly steamed and softened.
Add some salt, mix well with your hands and spread on the baking sheet. Place in the oven for 40 to 50 minutes. Don't forget to toss the onions every ten minutes.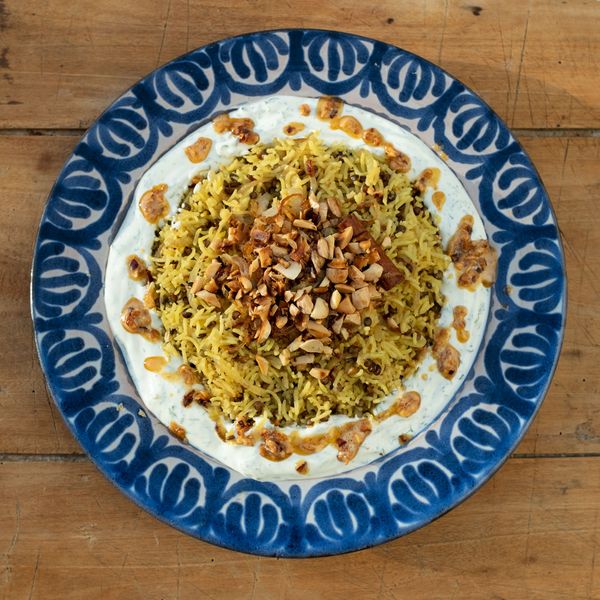 Result
And in those 50 minutes you have almost completely your hands free for the other parts of your dish . It must be said, this way the onions will not be cooked exactly as evenly as in the pan. One ring will be a little darker than the other. But the taste, it is wonderfully sweet and addictively delicious. And did we mention it saves you about 45 minutes?