Classics are there to be cherished, and as far as we're concerned, that includes the sabayon. This fluffy sweet dessert sauce is velvety smooth and is like the bonus that can make or break different desserts. Because there are quite a few secrets behind a really good sabayon.
Grab this article when you start making it and the sauce is guaranteed to be a hit.
Basic recipe sabayon
First of all, the base of this custard sauce, also known as zabaglione . With the ratio of 4 egg yolks, 50 grams of sugar and 50 ml of alcohol you are in the right place. And that alcohol should always be marsala in the first place. But more on that later.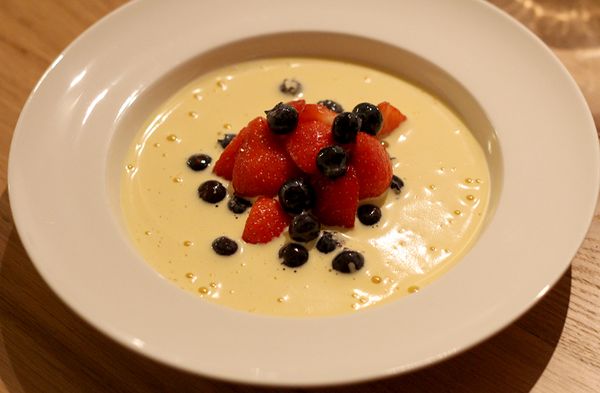 The secrets
The problems that we can experience are mainly in the temperature. When you put the ingredients together, put the pan on a low heat. This gives the egg yolks time to gradually warm up. If this is too fast, the whole thing will congeal and you will get scrambled eggs. So turn the heat down . At least as important: beat constantly with a whisk and don't run away to do something else in between.
Almost finished
The substance is thick enough when it can cover the convex side of a ladle. And then on to a common mistake: stop stirring. The sabayon still needs to cool slightly and until then it is essential to hold the whisk in your hand to avoid curdling. Last but not least : do not wait too long to serve . The longer, the greater the chance that it will curdle.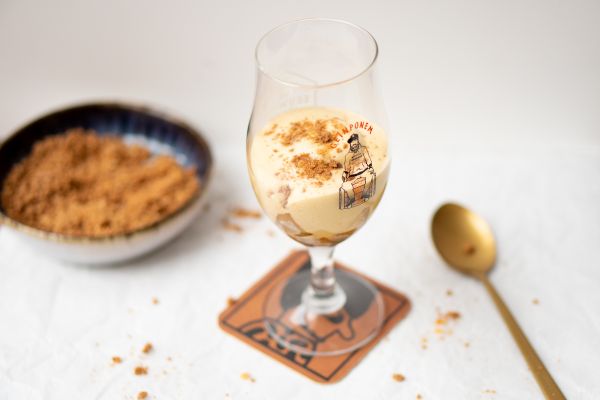 drink
So back to that drink. Nowadays we like to vary it all, such as with Madeira, white wine (like this sabayon with slightly sweet wine), sherry or prosecco . But beer can also be surprisingly tasty, as witnessed by this version with pear and speculaas. It is also very tasty to make a savory sabayon, for example with a piece of fish. Then omit the sugar , add some salt and use white wine or lemon juice. Enough options to perfect it completely