Food stylists agree: there are a thousand and one creative ways to cut cucumber. But what are the most useful cutting techniques for the kitchen, and what is the best way to peel a cucumber? We start with the basics.
peel cucumber
First and foremost: the skins of cucumbers are, of course, perfectly edible. So ask yourself in the first place whether it is really necessary to peel cucumber for your dish: peels contain both flavor and vitamins.
If you still want to peel your cucumber, because it looks nice, for example, then a peeler is the best tool. Simply scrape off the skin in one smooth motion and cut away the outer ends. Also nice: make a stripe pattern by leaving one row in between. Zebra cucumber!
Removing seed lists from cucumbers
The seeds in a cucumber are the middle part where most of the moisture is concentrated. If a recipe asks for this to be removed (for example to prevent your dish from becoming too wet), it is best to do so as follows.
Cut the cucumber in half along its entire length and use the sharp end of a tablespoon to scrape out the seeds. You can then cut beautiful half moons from the hollowed out cucumbers – it looks nice again.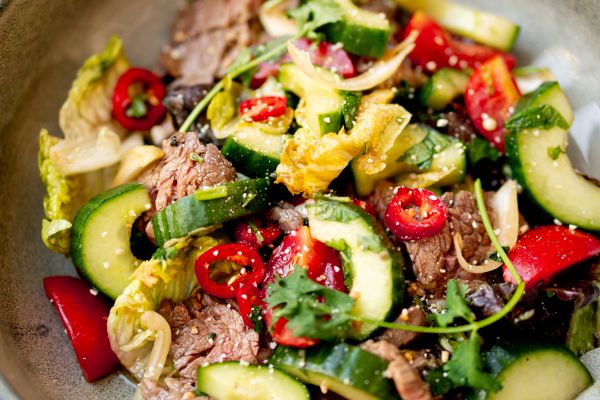 Styling tips
Cucumbers once peeled? Seed lists removed or not? There are a hundred and one ways to cut your cucumber.
In oblique slices
In many Asian dishes you can see cucumbers in diagonal slices. We think that looks just a bit nicer than those dead straight slices that you often see in salads. In short: are you making an Asian dish with cucumber, or do you want an easy side dish with, for example, sushi? Cutting diagonally is the message!
In wafer-thin slices
You can easily make a 'bed' for other ingredients from wafer-thin round slices of cucumbers. In that case, make a nice fan out of it, for example, and arrange sushi on it, for example. Or arrange them as a kind of carpaccio on a plate and finish with a tasty Asian dressing and some chopped peanuts, as a fresh side dish with meat or fish.
In thin ribbons
With a peeler you can easily shave thin ribbons off your cucumber. These ribbons look great on open sandwiches, for example on avocado toast. Cucumber ribbons also look great in salads.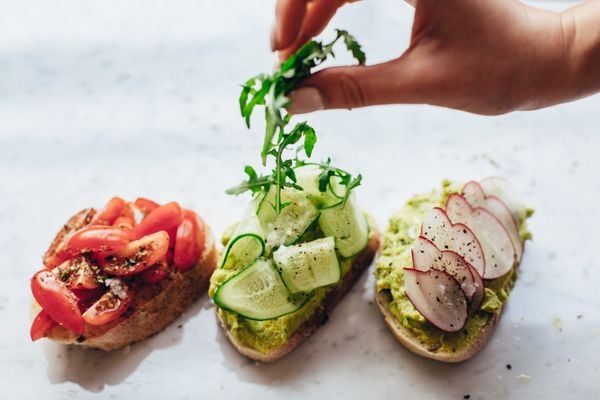 In wafer-thin strips
Don't they look nice, these wafer-thin cucumber strips? However, you just have to get there. Use this tip if you want to take the presentation of your noodle dishes, satay bowls or salads to the next level.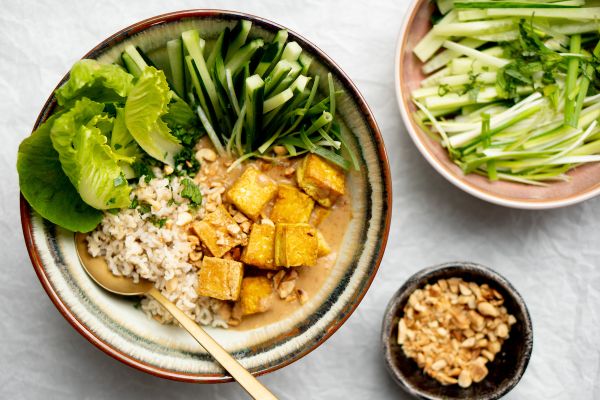 in quarters
Also nice: cut your cucumbers into quarters. In that case, first cut round discs and divide them into four (or six, nice too). In terms of presentation, cucumber quarters, for example, are very nice in rice bowls. After all, you can easily remove the small pieces with a fork (or with chopsticks).